Introduction: What is Packaging for the holiday season?
In its broad definition, packaging is a form of marketing that is used to promote the goods and services of a company. Packages are often designed to be visually appealing, to increase customer interest in the product.
Holiday packaging often includes festive designs and colors that resonate with the season's spirit. It's a way for products to join in the celebrations and bring joy to customers.
There are many different types of packaging: paperboard boxes, corrugated boxes, mailers, cardboard tubes, and much more.
When it comes to Xmas & the holidays, packaging can be used as a way to differentiate one company's goods from another. A package design can also communicate information about the contents of the package, such as its weight or volume capacity. During the holiday season, package designs can be customized to achieve a "festive vibe".
Choosing holiday packaging shapes, colors and styles depend on what type of business you are running. If you sell your products directly to consumers, custom and printed packaging can be a great way to celebrate and impress your customers.
Read PackMojo's Holiday Guides
Below are some of the things to keep in mind when creating and customizing your holiday packaging:
Finding a Suitable Product Image or Print
The first step in designing a Christmas package is to find a suitable product image. It should be relevant to the theme of the packaging and it should also be aesthetically pleasing. Take a look at our selection of Custom Printed Boxes for to get started.
The budget
A few important things to consider for holiday packaging are the following:
The total budget allocated to custom holiday packaging.
A rough estimation of the desired cost per unit of packaging.
The complexity of the package (i.e. something completely custom or a preexisting design).
By clarifying these points, it will be easier to choose the type of holiday packaging you'll need. At PackMojo we can help you in the process by starting with our cost estimator tool.
The products you will be selling
Will your products need a festive change of color during the holiday season? For example, do you want to switch the theme of your holiday boxes to red and gold? Or do you want to keep the same box but simply print holiday packaging sleeves to go over your boxes?
Different sizes, colors & requirements will typically affect costs in different ways.
Explore PackMojo's Xmas & Holiday Packaging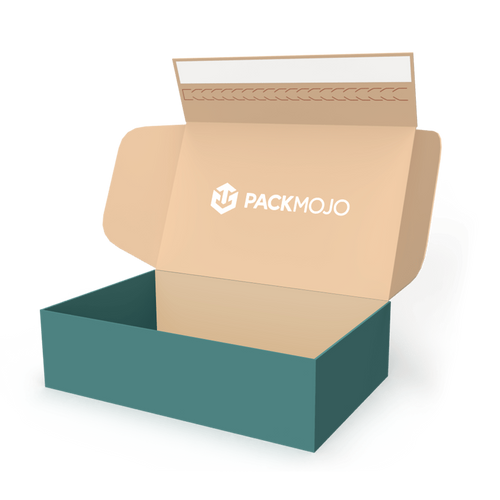 Mailer Boxes
The perfect branded box for holiday eCommerce packaging.
Explore Mailer Boxes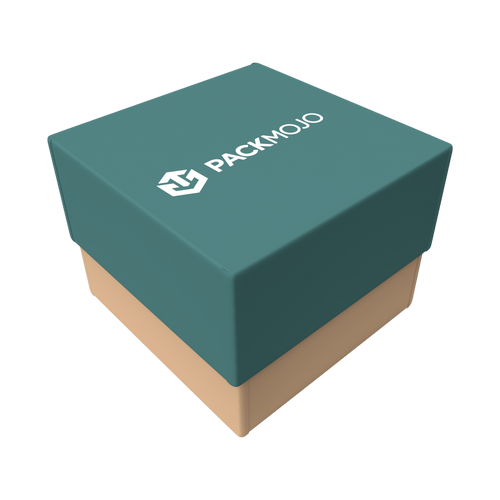 Lid and Base Rigid Boxes
A premium holiday packaging solution for premium products.
Explore Rigid Boxes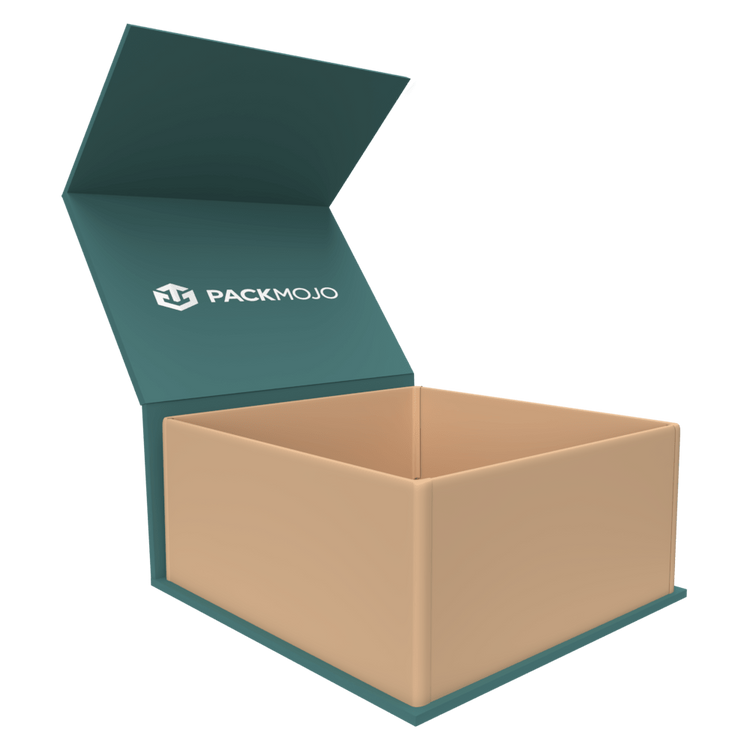 Magnetic Rigid Boxes
A luxurious holiday box for high-end products.
Explore Magnetic Boxes

Creating a Holiday Inspired Box Design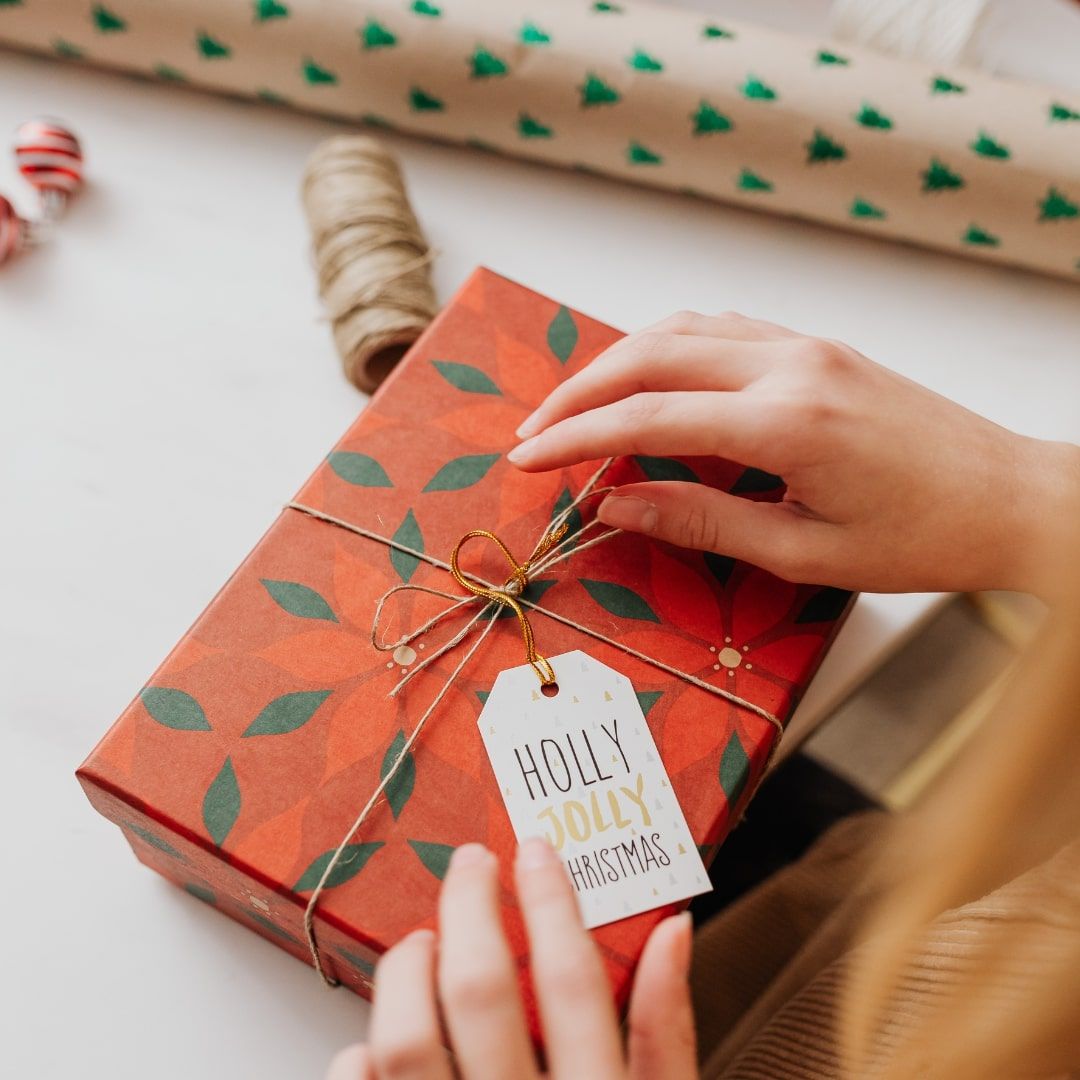 A great way to design a box is by following the basic principles of composition.
The first principle of composition is to balance the elements in your design. For example, you can balance the image with mirrored geometrical figures. This will create symmetry in your design. Another principle of composition is to use contrasting colors to make your design more visually appealing. If you have two different colors, it will be more eye-catching than if you only use one color for everything.
Your artwork and designs are one of the most important parts of your box, especially during the holiday season. It's what will make your products stand out, and if done right, can create an emotional connection with your customer. With the right mix of festive colors along with your own logo and branding, your holiday packaging designs will go a long way.
Take a look at our guide on Packaging Design with Canva for additional help.
--
Customized packaging is the perfect way to make your products stand out this season. Whether you're looking for a box or package that's festive, sentimental, or just plain fun, let us know how we can help!