The holiday season is coming up and new makeup collections are coming out from most well-known cosmetics brands! Each brand brings unique packaging that completes the gifting experience of the holidays. This list of 5 makeup packaging designs utilize various methods and types of boxes that are sure to inspire ideas for custom packaging!
1 - CLARINS Advent calendar 2020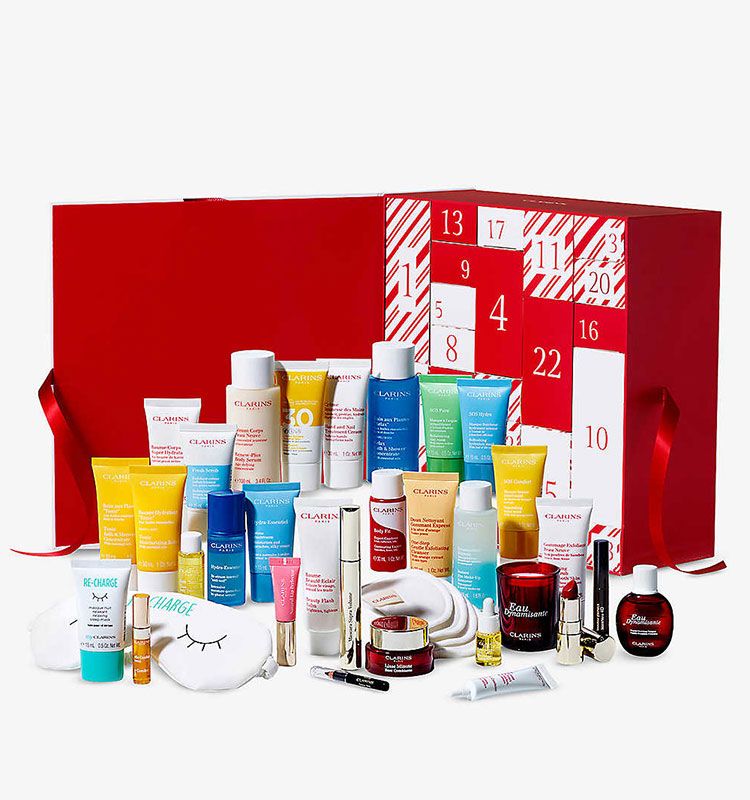 First up is CLARIN's 2020 Advent calendar with each slot counting down to Christmas! This packaging is like a storybook that opens up to reveal many presents. Each little box contains a present inside for each day. This red and white candy striped packaging features a large rigid box and many little folding carton boxes of various sizes within. High quality materials for this gift type of custom packaging ensures stability in constant use and storage. After each carton is taken out, the rigid box can be used to store other items, leaving your customer with your packaging.
2 - MAC Frosted Firework Iced Over Turquatic Duo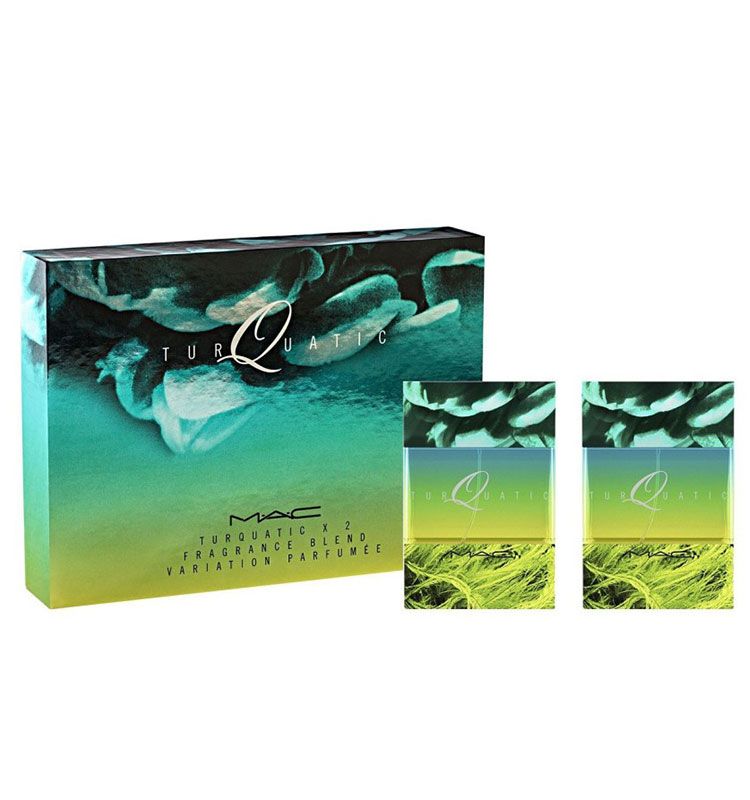 Switching gears from festive packaging, this perfume packaging from MAC cosmetics will draw some eyes! The radiant holographic blues, greens, and yellows are the first thing anyone notices. Custom coloring for your packaging draws customers' attention to your product. To protect your artwork, add a varnish or laminate to your packaging. This rigid box contains a tray and sleeve box that holds the two perfume bottles,  and the rigid packaging protects the delicate items inside. The tray and sleeve box ensures that the products are easily removed from the packaging and creates a wonderful unboxing experience.
3 - KAJA Beauty 2020 Holiday Gift Sets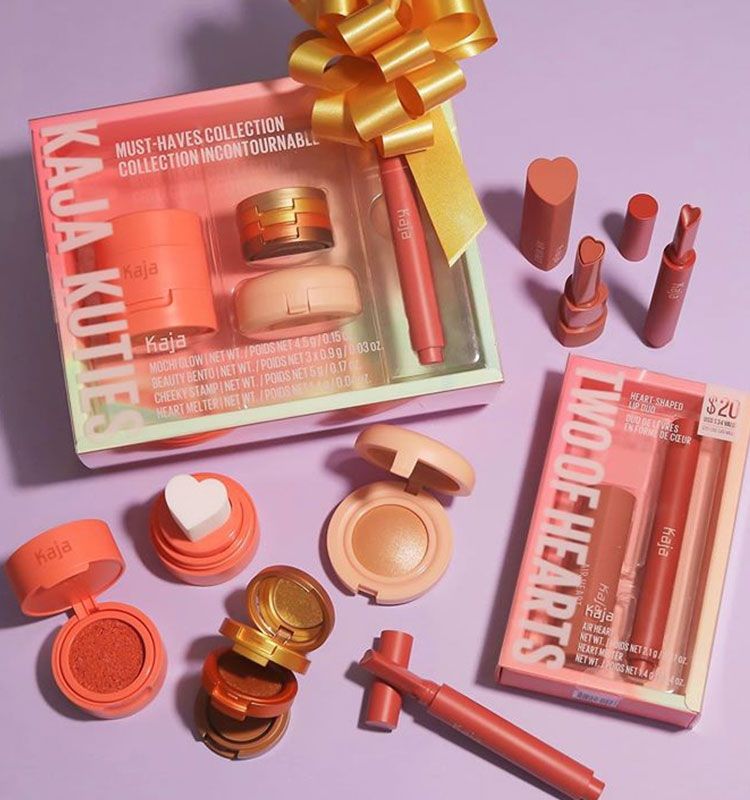 KAJA's Holiday collection features many products that are displayed through clear packaging. Following the previous packaging, these boxes highlight their personal brand colors. Maintaining your brand color scheme makes sure your customers recognize your packaging instantly. Each item is neatly shown and held in place by box inserts. These inserts are also great for removing the products effortlessly and are presented well.
4 - BY TERRY Holiday 2020 Twinkle Glow Makeup & Gift Sets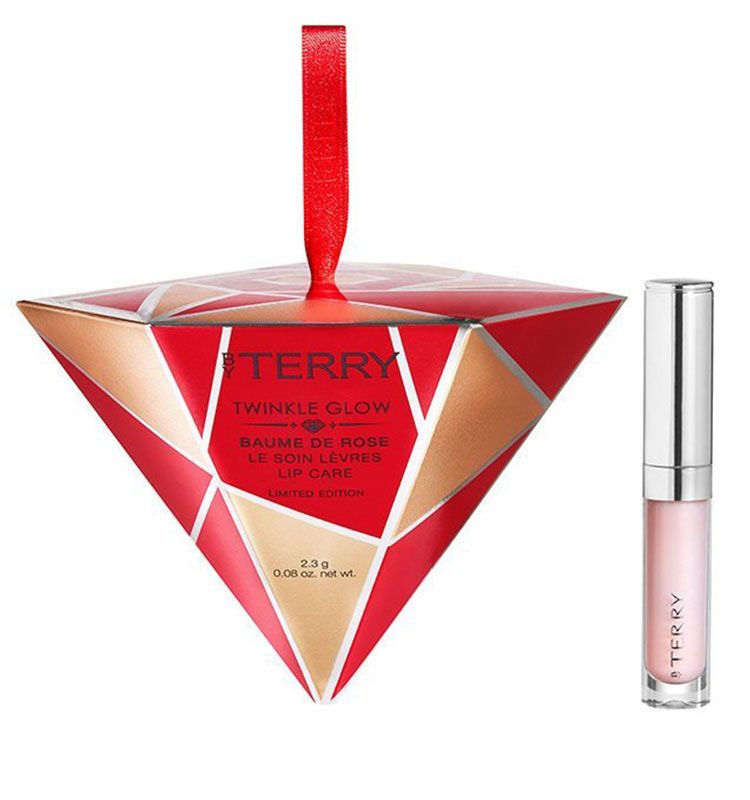 BY TERRY's holiday collection promotes many different packaging for different kinds of gifting, but the most noticeable is the unique diamond-shaped folding box as well as the square-shaped box.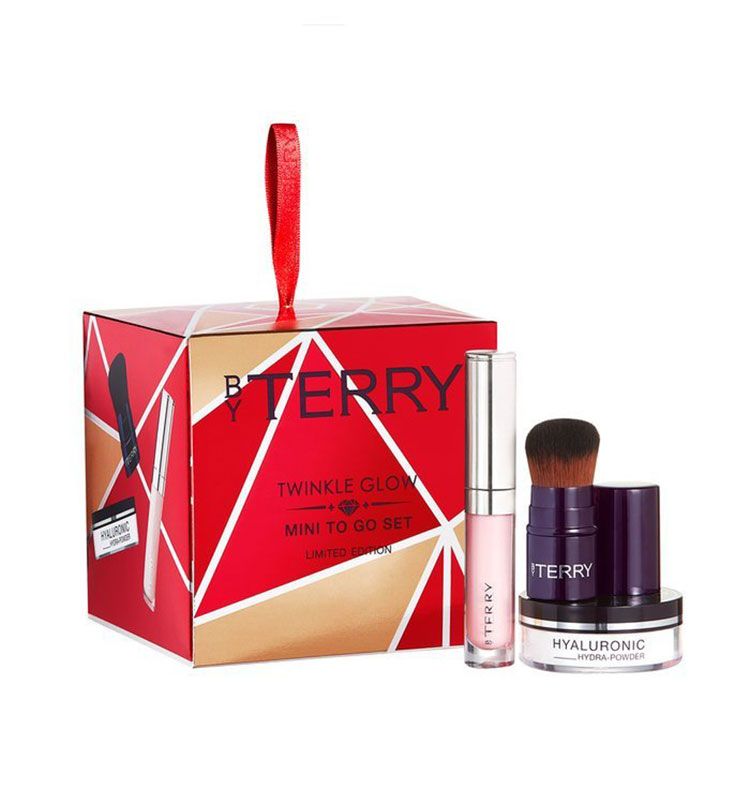 The packaging features geometric designs with traditional Christmas colors. This small box doubles down as a Christmas ornament or a stocking stuffer. Versatile packaging is important for the multiple ways it is used after its initial purpose. These ornament boxes can be hung up on trees or recycled after use.
5 - MARC JACOBS Beauty Very Merry Cherry 2020 Holiday Collection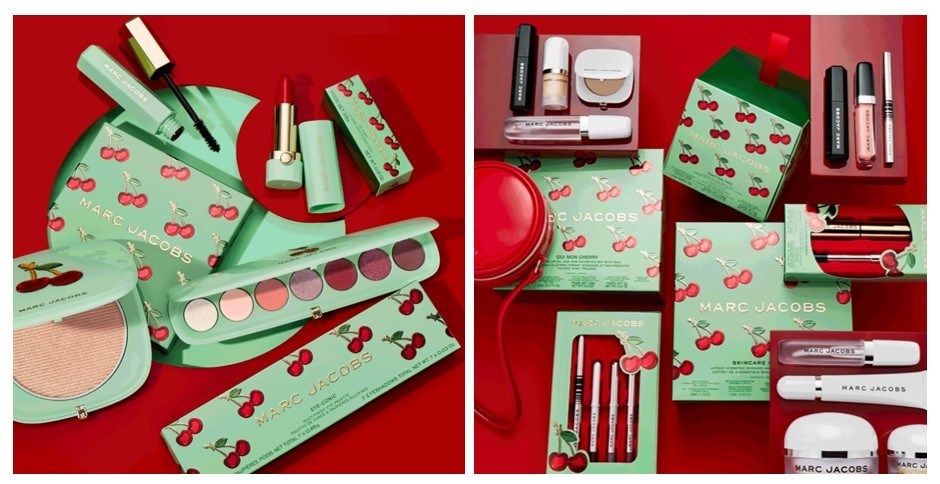 Last but not least is the MARC JACOBS Very Merry Cherry Holiday Collection! These beautiful light green boxes adorned with cherries give off a vintage feeling, like you are visiting your relatives during the holidays. This theme is prevalent through matching the packaging and the products. The folding carton boxes holding the various goodies are decorated with debossed lettering and embossed cherry stems. Embossing and debossing raises and indents certain parts of packaging and are great ways to add texture and creativity to your packaging.
All of these new packaging designs for the holidays can certainly inspire many unique ways your custom packaging can stand out! From the many colors to the different types of boxes, holiday packaging for this season has many endless possibilities!
Check out our other packaging inspiration blogs: