The holidays are here and what better way to enjoy this time than with some wine! Take a look at these distinctive designs for safely packaging your wine bottles for shipping and gifting. As the winter festivities are commencing, celebrate by taking inspiration from these 5 wine packaging box designs to give your customers a unique and joyful unboxing experience!
1 - Hardy's Nottage Hill Duo Gift Set
Hardy's Nottage Hill utilizes an interesting corrugated mailer box to fit their unique flat bottles. They are held in place by a packaging insert that fits perfectly around their product.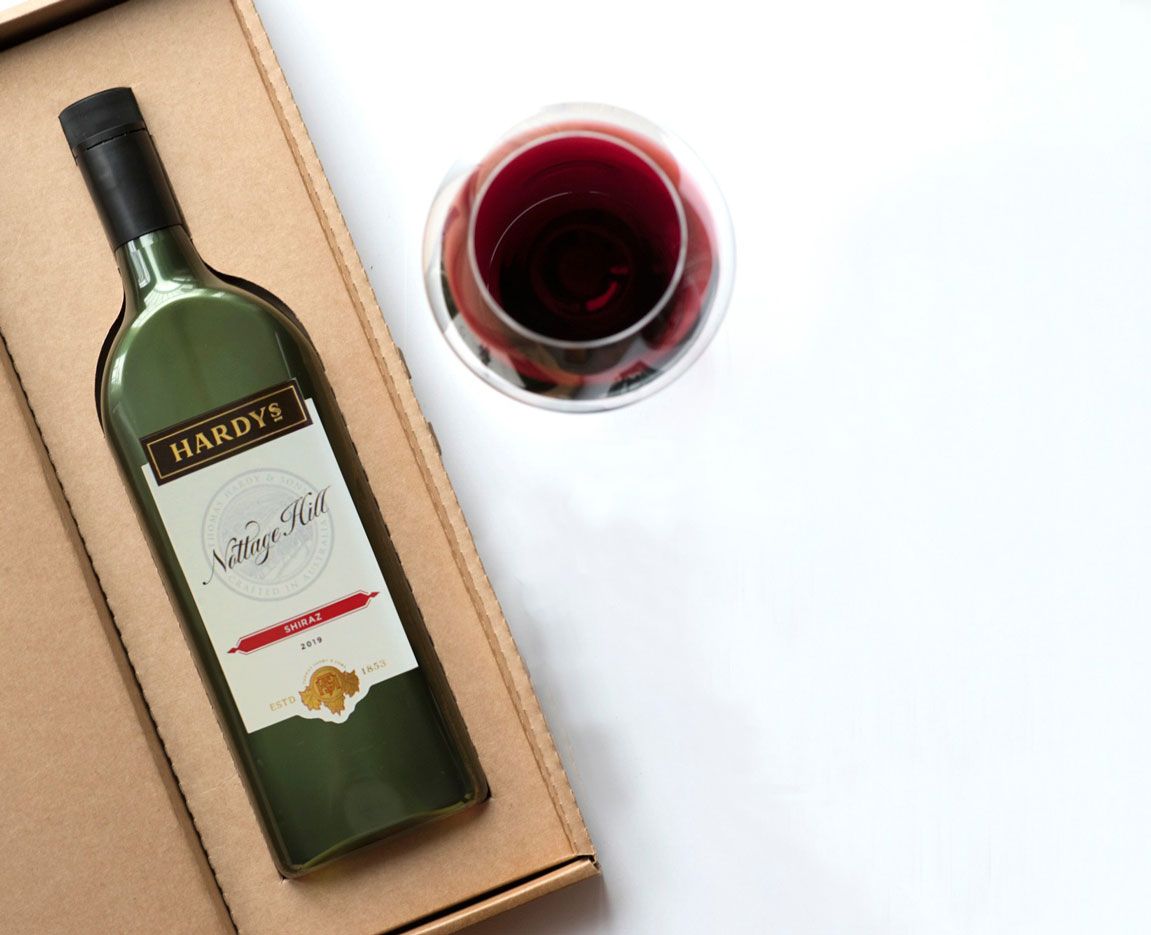 Custom box inserts help protect your wine bottles and contribute to your customer's unboxing experience (think presentation). Though the box itself is simple and uncoated, the sticker on the inside flap indicates holiday cheer. Custom stickers are also a great way to diversify your packaging without having to completely change your boxes.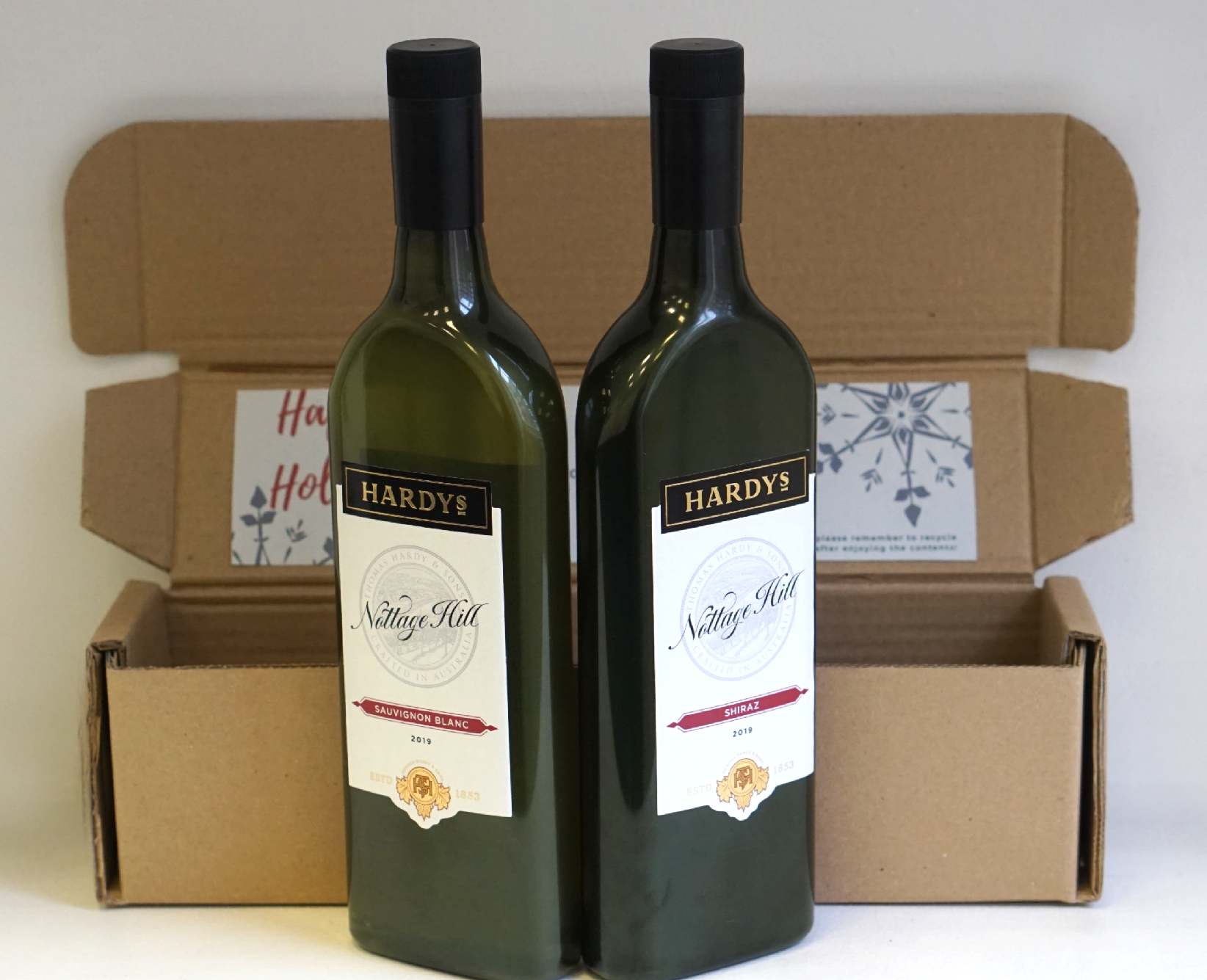 2 - Silver Oak Happy Holidays Etched Alexander Valley Gift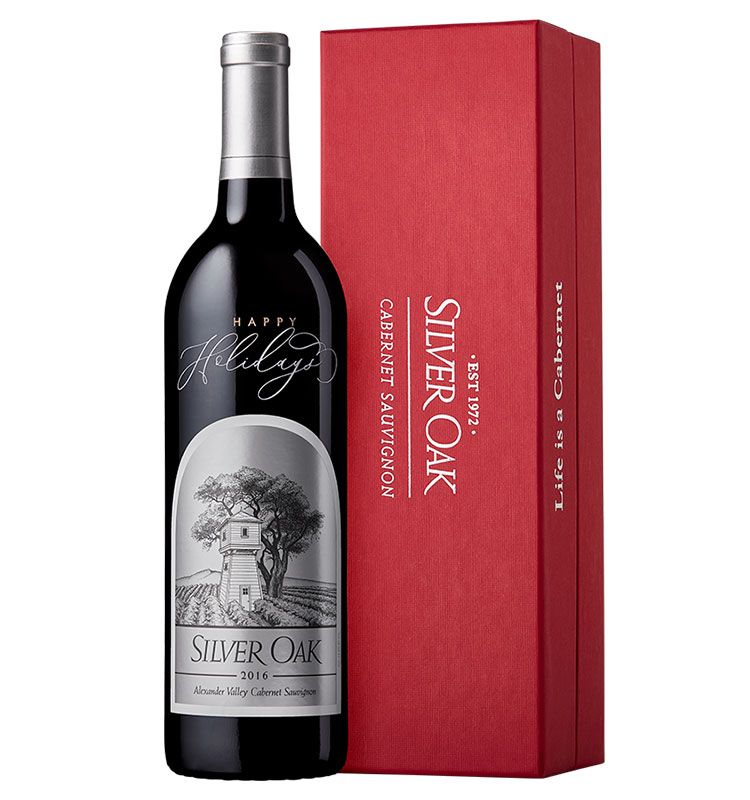 Silver Oak's wine packaging features a stunning holiday red rigid box that emulates the holiday spirit. Rigid boxes are sturdy and radiate a high-quality and premium product. Your wine packaging will emulate that your wine is exceptional just from looking at the box. The silver, metallic lettering embossed onto the box gives a hint of uniqueness. Embossing is the act of creating a raised image on paper and other materials. The lettering contrasts the red and stands out from the rest of the packaging.
3 - Dutton Goldfield Pinot Noir Lovers Triangle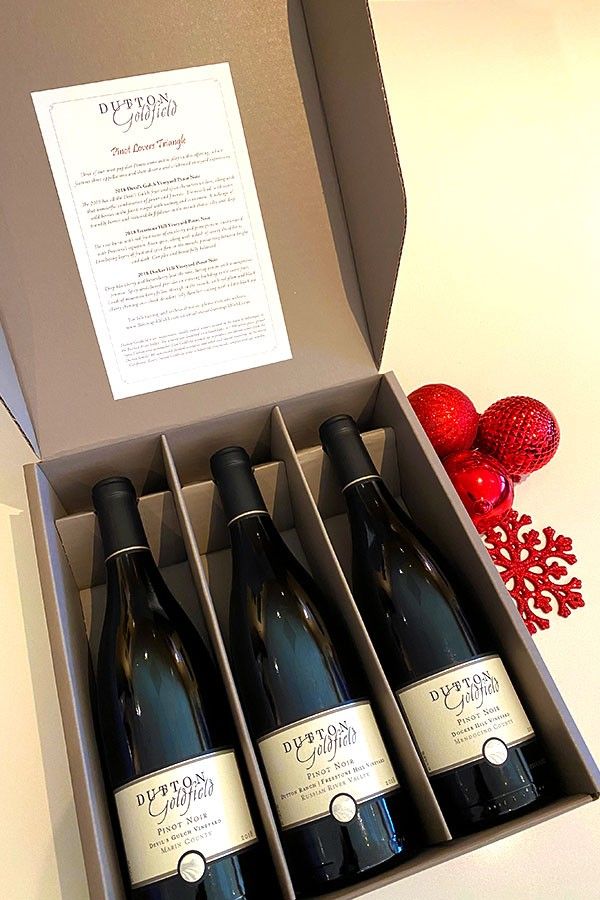 Dutton Goldfield uses a mailer box that is sectioned off by box inserts. The flute in the cardboard makes it sturdier compared to other boxes like folding cartons. This protects the wine during and after shipping and can hold the weight of the three bottles. The inserts protect the bottles from moving around during transport and ensures that all the labels are facing the same direction when it is opened. The sticker on the top flap can be used for adding additional information or even a thank-you note. Thank-you notes are a great way to connect with your customers and make them feel appreciated during this holiday season.
4 - V. Sattui Wine Gift Box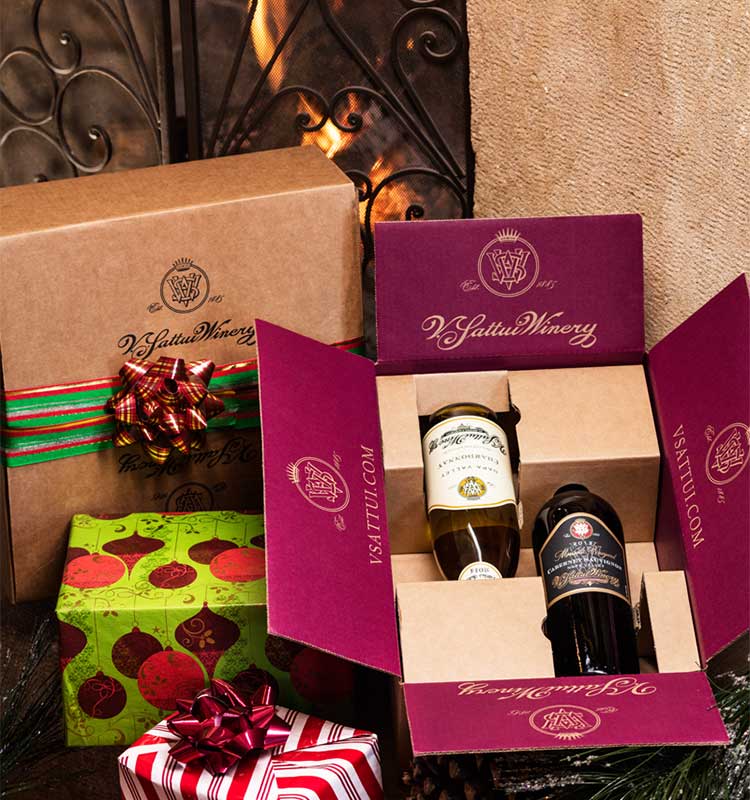 V. Sattui's wine gift box uses an interesting packaging insert that holds their wine bottles in place. The labels on the bottles are displayed openly while the necks are secured in place. The corrugated box is plain on the outside but is a magenta-maroon on the inside with their logo adorned on all four flaps. This creates a nice unboxing experience with vibrant colors when opened.
5 - Adirondack Winery Premium Trio Gift Set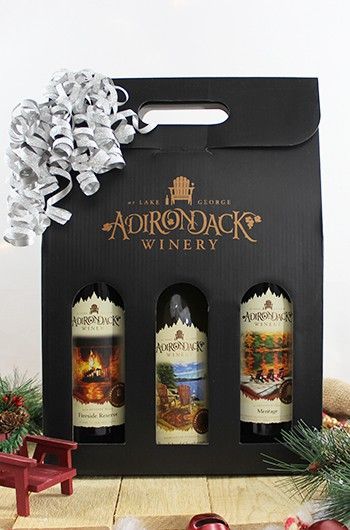 Adirondack Winery's gift set displays their wine bottles in each of their specific slots. The packaging for the wine itself has a convenient handle at the top for easy carrying. The added decoration at the top corner indicates that it is for the holidays rather than just a regular gift set. Adding strings or bows to your packaging enhances the overall look with a unique twist to your everyday packaging.
Each creative packaging design ensures a nice winter holiday look and product safety! Keep in mind all of these inspiring wine box packagings when creating unique custom packaging for your products!
Check out some of our other favorites!