What is flute in packaging?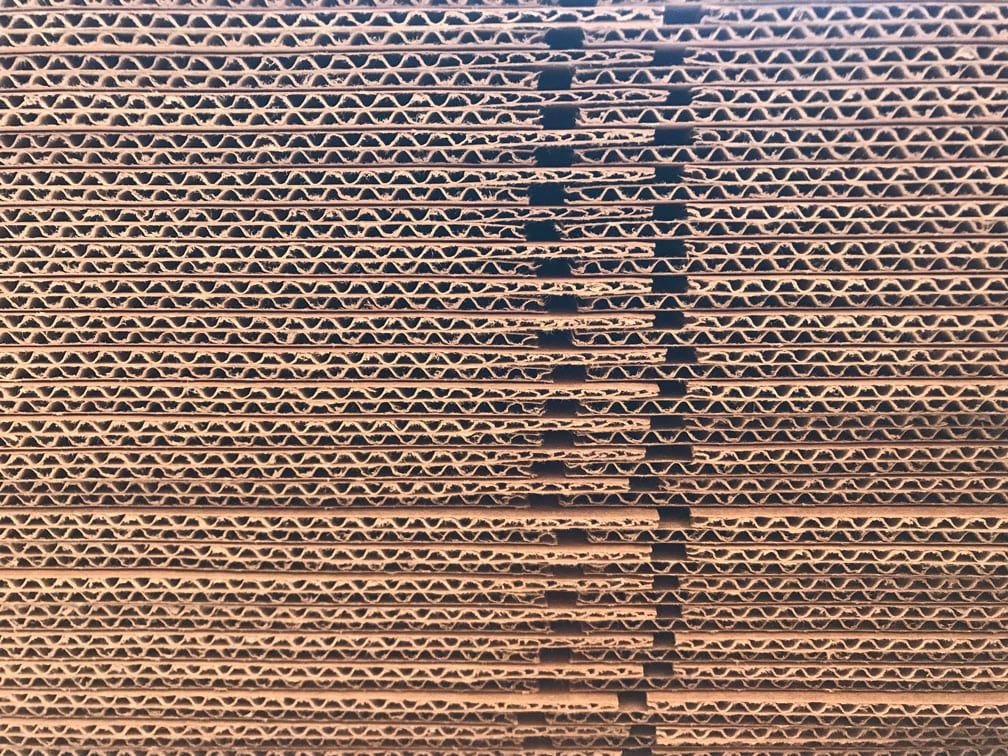 Flute is used to strengthen or reinforce the cardboard that's used in your packaging. They typically look like wavy lines which when glued to a paperboard, forms the corrugated board. Fluting in packaging gives your packaging the rigidity and helps withstand any crushing.
Flute is categorized by thickness of paper being folded (fluting paper). This can range from single walled flutes, which are smaller flutes but provide better printability and foldability. Larger flutes, which are typically double walled flute and above, provide greater strength and cushioning.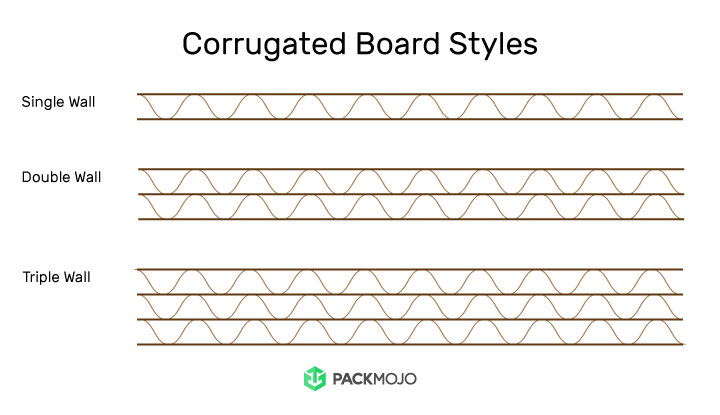 Types of Flute in Corrugated Packaging:
A-flute: original fluting for corrugated boxes, thickest with highest arch size, good for fragile/delicate items, 36 flutes per foot.
B-flute: used for food/retail/customized print packaging, second highest arch size, good stacking strength and crushing resistance, good for canned goods and POP displays, 49 flutes per foot.
C-flute: most commonly used corrugated box flute, good cushioning/stacking/printing properties, used for shipping/corrugated box display packaging, good for glass/furniture/dairy, 41 flutes per foot.
E-flute: second most commonly used corrugated box, eco-friendly, used to print high quality print graphics, used for die-cut boxes and retail/printed corrugated box packaging, good for cosmetic/ceramic/pizza boxes, 90 flutes per foot.
F-flute: small/tighter, eco-friendly/lower fibre content packaging, looks of high value, provides solid structure, used for custom printed boxes and retail packaging, good for cosmetic/jewelry/shoe boxes, 128 flutes per foot.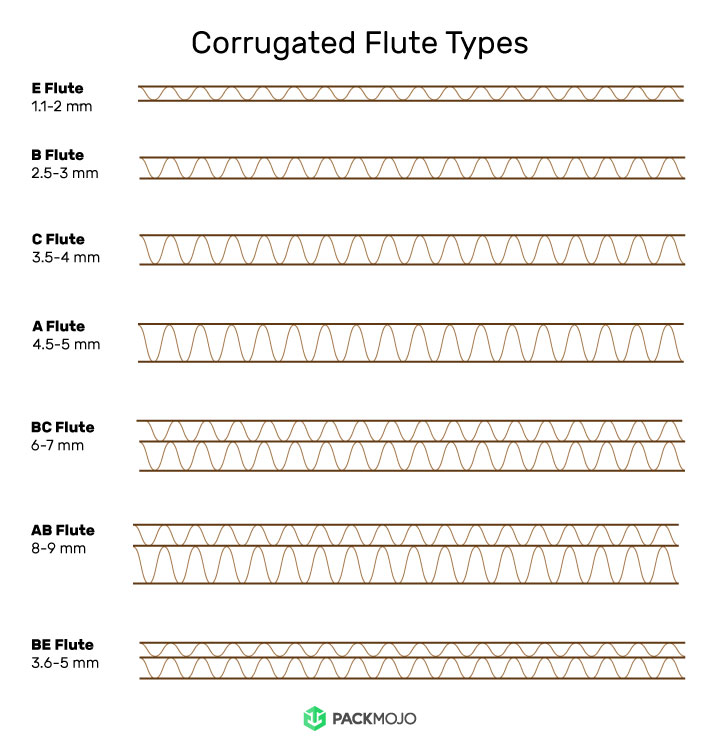 PackMojo uses E-flute and B-flute by default for corrugated mailer boxes depending on size. If you'd like to use a different flute, please contact us.