The holiday season is as busy as ever with family gathering together and overall festivities, but don't forget about the presents! Families are buying and sending gifts to each other and packaging is one of the most important aspects of gift giving. Packaging for Christmas and other winter holidays can be overwhelming with so many options and ideas, especially for custom-made boxes. The possibilities are endless, but have no fear! Here's some packaging inspiration to that will give you some great ideas going before the holidays.
1 - Classic Christmas Color Packaging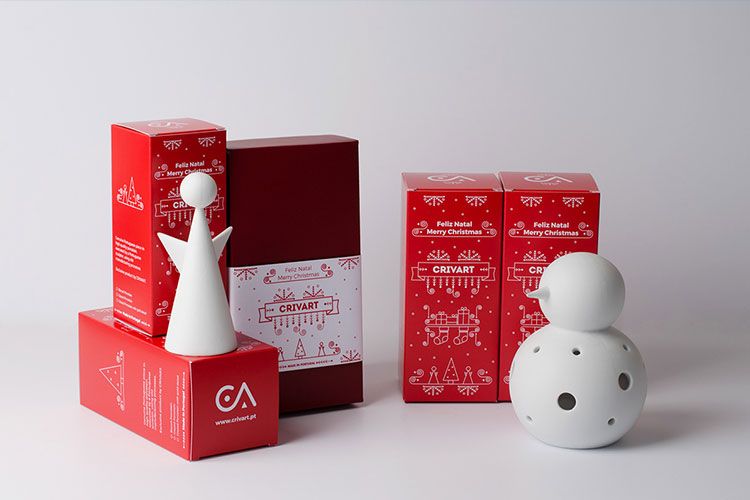 Red is the first color that comes to mind when one thinks of Christmas. These classic red folding and rigid boxes are sure to be eye-catching. The tall and narrow folding carton boxes are great stocking stuffers such as hand cream, perfume, cologne, or makeup.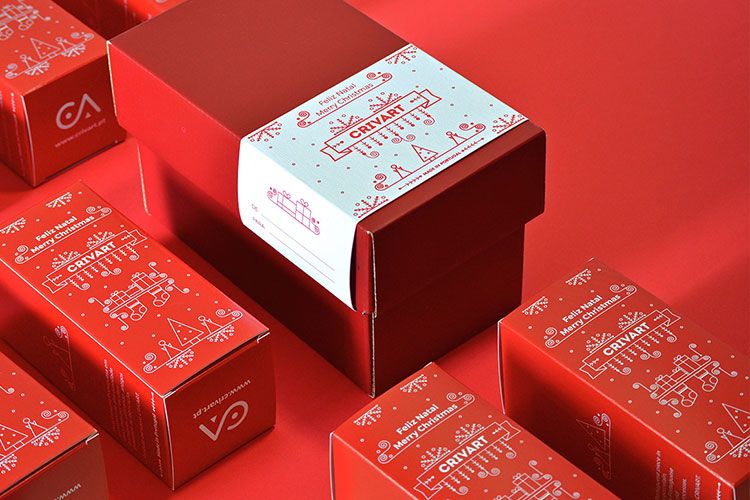 This set of holiday packaging also includes a touch of modernity with clean white line art to complete the look. Customizing the lettering and the graphics are ways to attract attention to your boxes. Adding a custom box sleeve adds a distinguishing detail and leaves your customers with your name even after the packaging has been disposed of.
2 - Luxury Packaging for the Holiday Season
These grey rigid boxes are perfect for a delicate yet fun packaging. These wide and flat boxes neatly contain little chocolate pieces or any other sweets.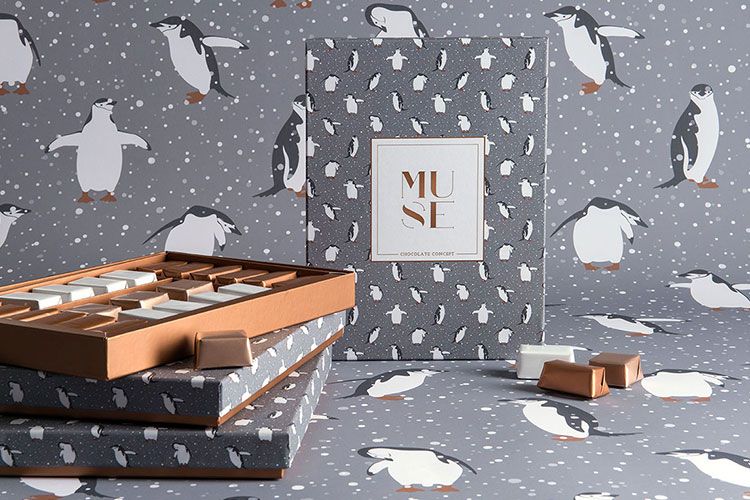 Custom box inserts, as seen in the packaging above, is a great way to separate different sections inside of the box. It helps customers navigate and ensure easy access to the contents. The light grey and bronze are a great divergence from the traditional red and green. It stands out from the rest and modernizes holiday gift giving. The whimsical festive patterns are a slight nod to the holidays without being too loud.
3 - Storytelling Packaging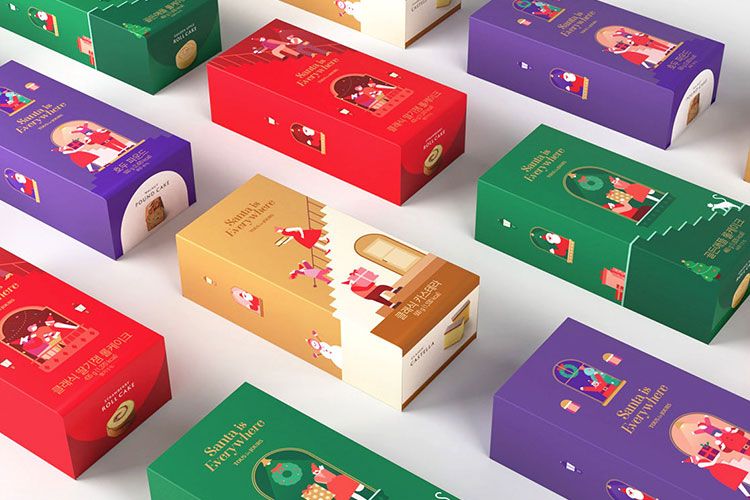 One of the top packaging trends of 2020 is packaging that tells a story. Who doesn't love a story? These tall, medium sized folding boxes with vibrant colors tells a story of Christmas with family and loved ones. It is relatable and brings up happy memories of the holidays. They bring a festive feeling and utilize all sides of the box with windows on each side which is nice for those paying attention to small details. Each package has a different base color from the rest but are united with the same art-style.
4 - Simple and Sophisticated Packaging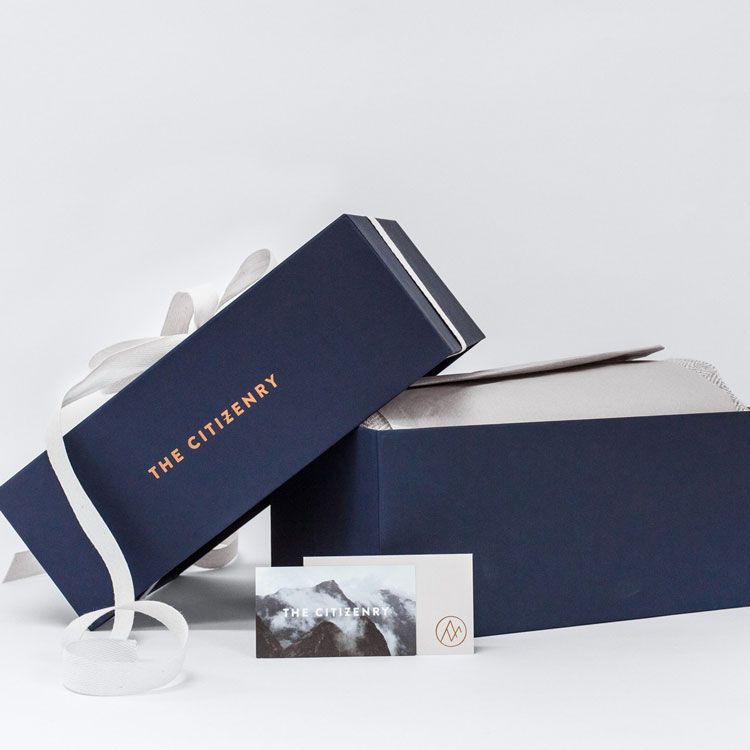 For a sophisticated present for a special someone, a solid color, taller rigid box is the way to go. Smaller boxes are perfect for gifting jewelry and watches. Larger ones can fit a multitude of items such as sweaters, scarves, and socks.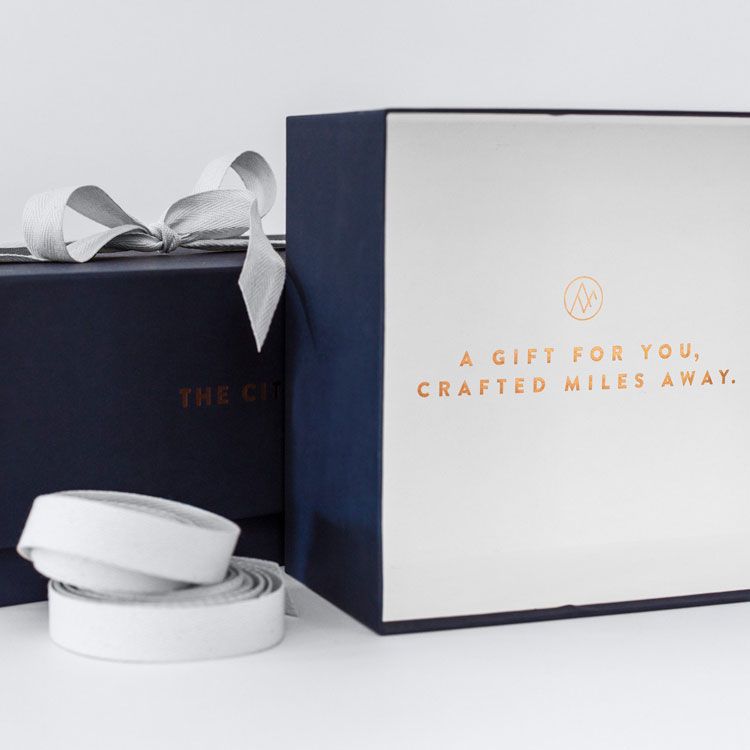 Adding custom lettering for each box will give it a special and unique touch. Tying a contrasting colored bow brings the packaging together and keeps the look interesting.
5 - Practical Holiday Packaging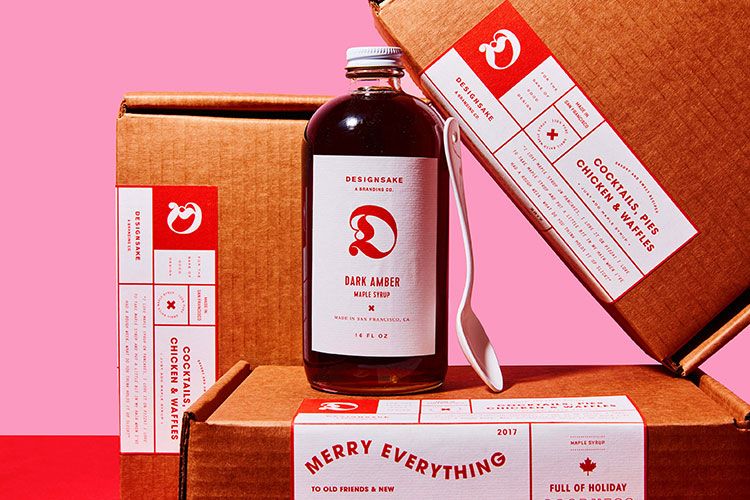 These mailer boxes give a homemade and authentic feel. The simple, kraft box emphasizes practicality and welcomeness. Mailer boxes are good for subscription packaging and gives the customer a wonderful unboxing experience that is a plus for the holiday season. Adding tissue paper or paper shreds fills the space in the mailer boxes and draws the eye towards the product. The simple sticker over the opening is a nice feature that indicates the holidays. Custom stickers are an easy way to switch up the packaging for each season without having to make changes to the actual box.
Now that you have seen some inspiring packaging for the holidays, you are ready to develop your own creative ideas for your custom designed packaging!
Be sure to check our other inspiration blogs: