You've put in a lot of effort to ensure your coffee or tea products are sourced from reliable growers, highlighting your planet-friendliness. So why not do the same for your packaging? The right packaging offers a secure storage unit for your products and gives you the chance to show your customers what's brewing with your brand.
The days when coffee beans and tea leaves were packaged in plastic or plain brown bags are long gone. By combining custom packaging and sustainability, you can showcase your brand as an upscale and eco-friendly initiative. If you are looking to improve your existing beverage packaging or want to try out something new for your summer offers, here are 4 easy tips to keep in mind when designing your packaging.
1 - Material, ink, and finishes
If you want to incorporate sustainability into your packaging, paper-based or kraft packaging is the way the go. Not only are these materials recyclable but when combined with other sustainable best practices, they can be enhanced to showcase your brand as an eco-friendly one.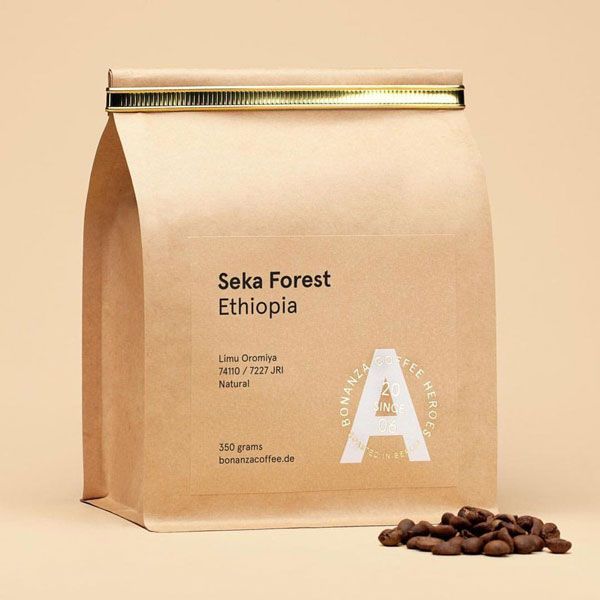 Soy-based or water-based ink is one of the most widely known and adopted sustainable best practices. Eco-friendly inks make recycling and reusing the packaging easy. Additionally, it also allows you or your customers to compost or biodegrade the packaging.
Lamination and finishes are important, considering they give your boxes an extra layer of protection and prevent it from denting or getting scratched. However, lamination does use a thin layer of plastic making it eco-unfriendly. As an alternative, go for aqueous varnishes. These provide the same level of protection as laminations and are water-based, making it a green choice.
2 - Paper tubes, boxes, and bags
Your coffee beans and tea leaves don't need to be packaged in standard-shaped boxes. To stand out, go for creative packaging designs, such as paper tubes, tray and sleeve boxes, or paper bags. These packaging types will ensure your products attract potential customers when displayed on any shelf or retail store.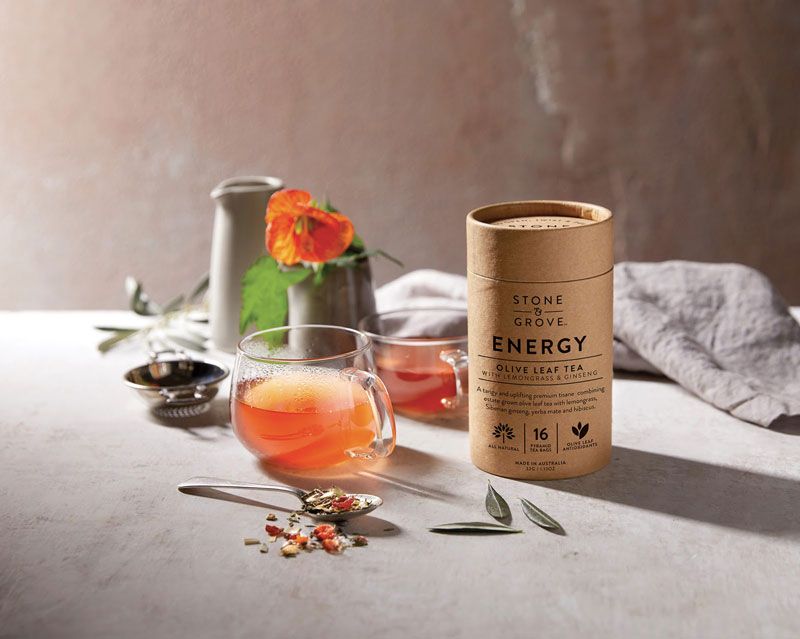 Paper bags are perfect and preferred by some brands when it comes to packaging coffee beans or loose tea leaves. It is recommended to store these paper bags in another box to ensure it is shipped safely.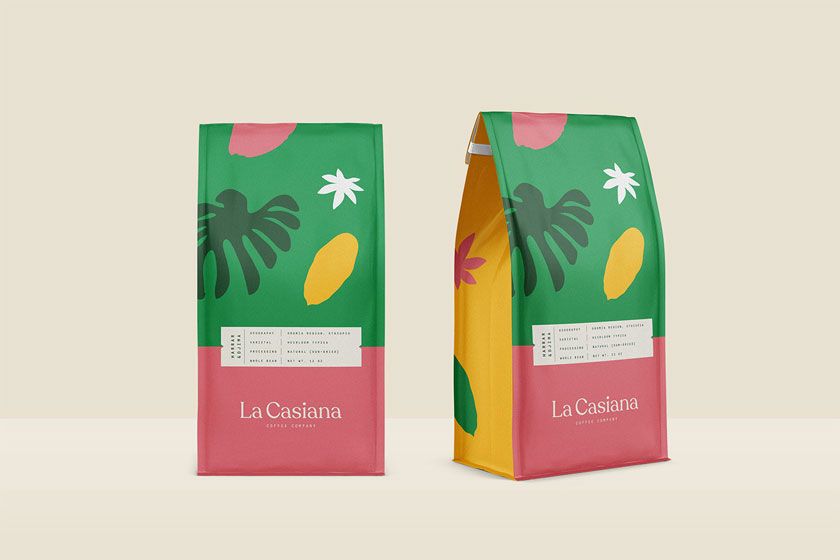 If you are looking for something sturdy and well protected to package your coffee pods or tea tins, then why not opt for boxes such as corrugated mailers or rigid boxes. Include inserts to ensure your coffee pods stay in place when being transported.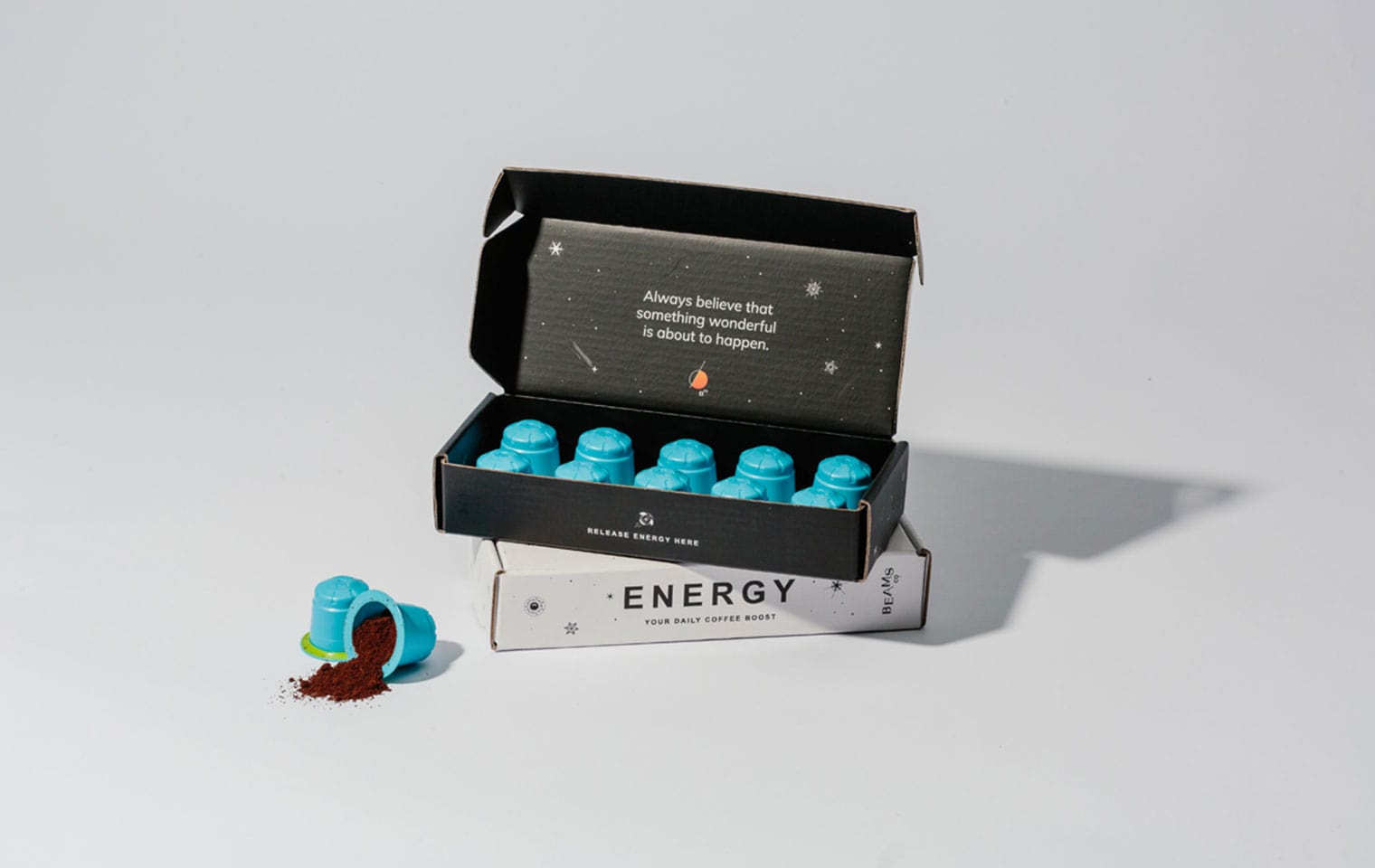 3 - Packaging sleeves and stickers
If you have existing packaging or use glass containers or tin cans, consider amping up the creativity with stickers or packaging sleeves. Both of these packaging types are easy to work with and require minimal effort to assemble. Furthermore, they can be custom-made to your liking and act as a canvas to display your branding and marketing material.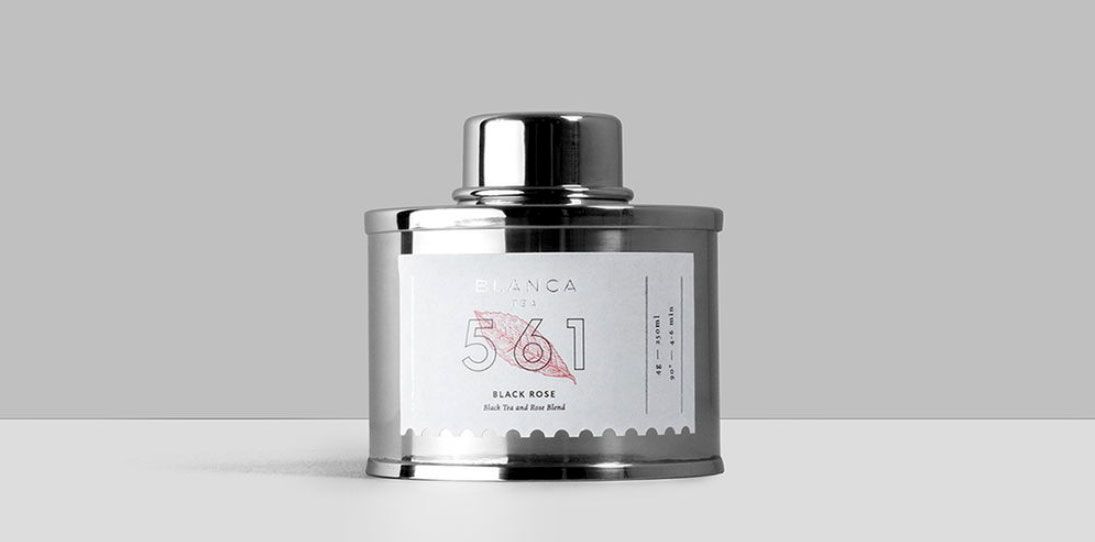 Packaging sleeves work well for coffee beans and tea leaves as well as cold brews and bottled beverages. Not only are both stickers and sleeves economical choices, but they are also super easy to design. Hence, making a great option if you are looking to change up your packaging frequently.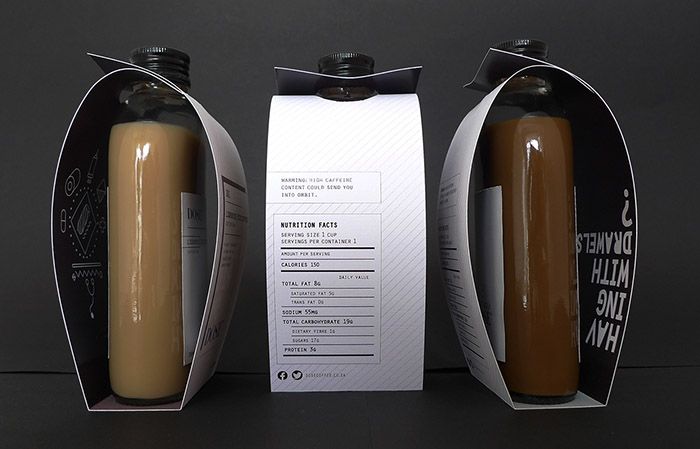 4 - Get Creative
Your coffee packaging need not incorporate the colors brown or black and your tea doesn't have to have ginger or lemon on it to depict flavors. The more your packaging design stands out from the regular designs in the market, the more likely you are to attract new and curious customers.
Atlas Coffee Club's coffee packaging design is inspired by the coffee's origin. They opted to print the label and blend information on the side of the packaging to keep the attention on the eye-catching patterns.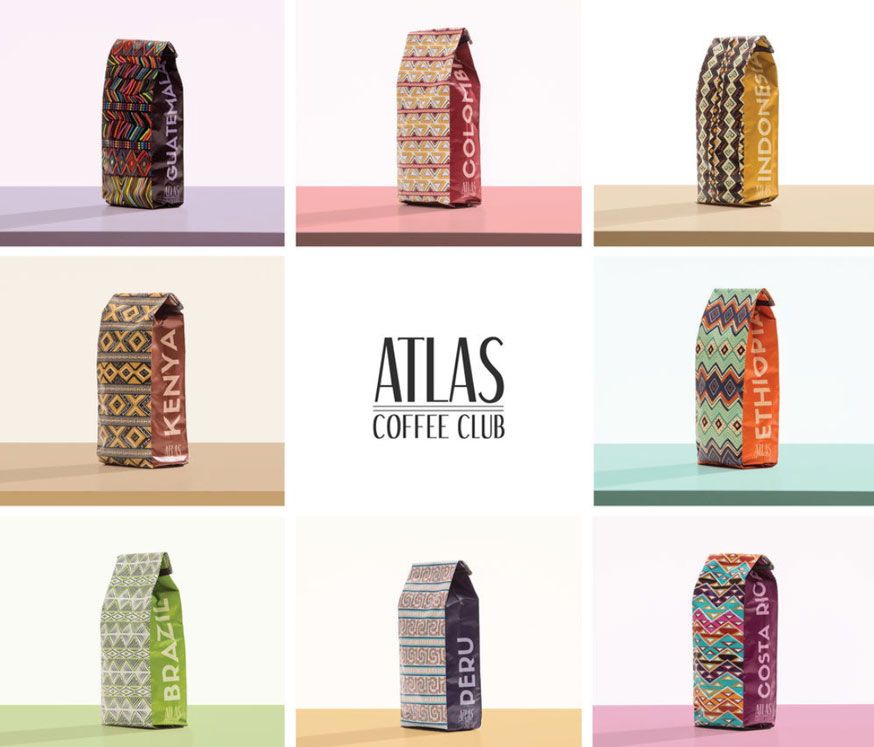 GratiTea also took an artistic approach to their tea packaging. They chose bright colors and a gold-stamped logo that is distinct from the rest of the packaging. Each flavor is represented by a different set of colors.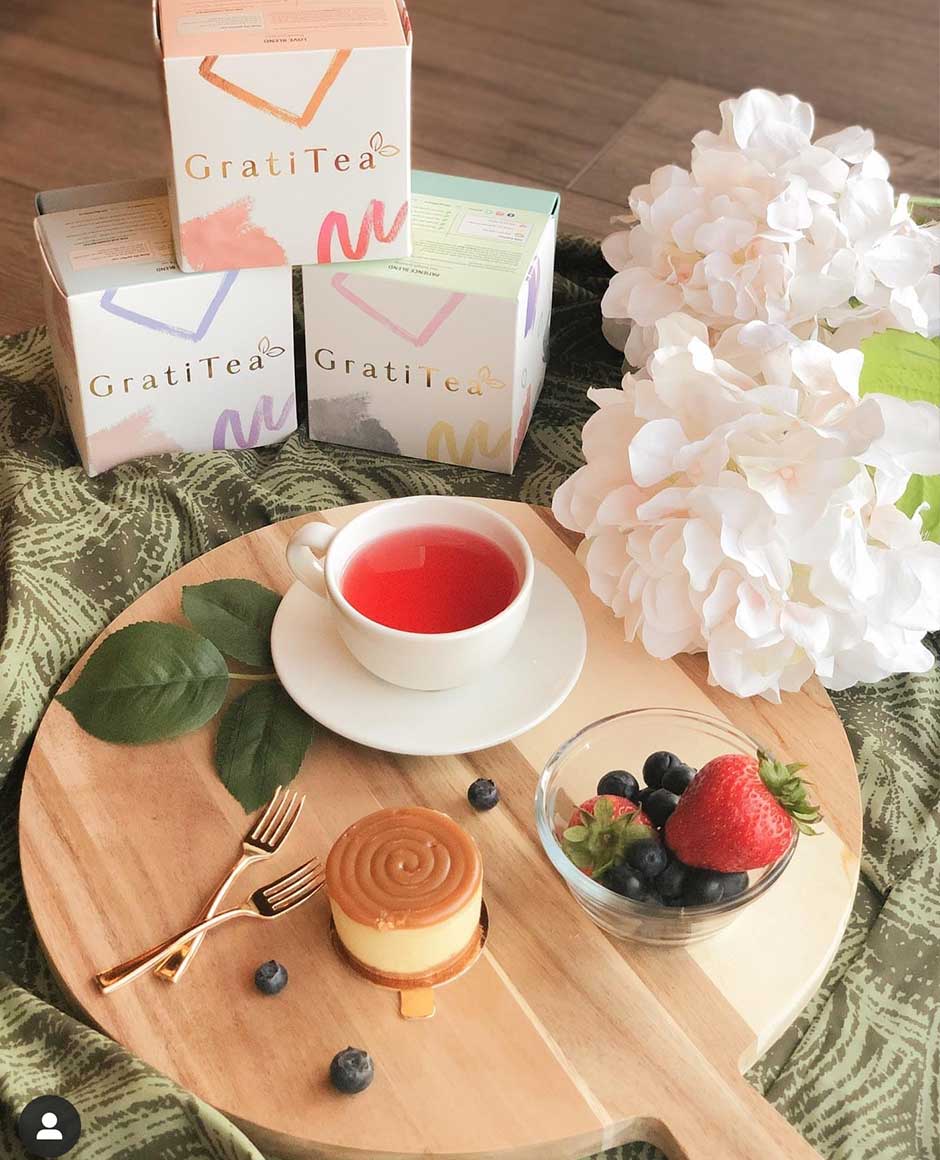 The coffee and tea market is saturated with a variety of choices, so it's only fitting that your brand does everything to attract and build a loyal customer base. Sustainable packaging along with breathtaking designs are bound to do that for your brand.
--
Looking for inspiration to design packaging for other products? Check out these blog posts: