Companies often advertise their products to be sustainable. But is the packaging truly 100% eco-friendly?
While there are packaging boxes that can be made with sustainable materials and finishes such as an aqueous varnish, sometimes it's hard to avoid the use of lamination for particular box types. For example, rigid boxes usually require the use of a plastic laminate to protect from tears or cracks in the paper, and unfortunately, plastic lamination is the most common (and cheapest) option available.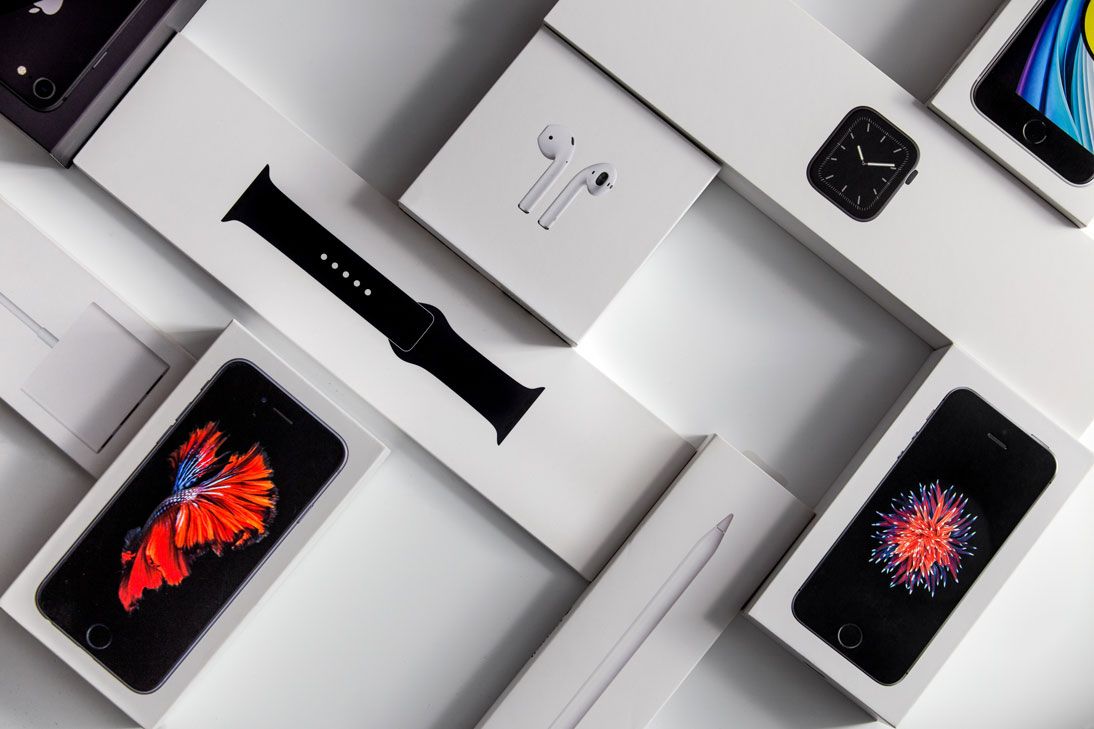 In this day and age, consumers are constantly looking for alternatives in order to prevent this harm to the environment. This has caused a shift in searching for biodegradable products. Biodegradable means that the products break down into organic materials, water vapor, and carbon dioxide, which are all unharmful to the environment.
Choosing sustainable materials for products and packages is a critical factor for business success. More and more customers are beginning to search for products produced and disposed of sustainably. These attempts to use fully sustainable packaging will have a positive impact on both the environment and your business.
What is Lamination?
Lamination is a coating that is usually layers of plastic over the packaging of a product. It is meant to protect the product from scratches and cracks, and improves the overall appearance of the packaging. The most common finishes are glossy lamination, which is shiny, and matte lamination, which is smooth. Here's a blog post on the current and future state of lamination.
What is Biodegradable Lamination?
Lamination is the process of applying a thin layer of coating on paper or printed materials such as packaging or book covers. Some of these materials include Cellogreen, Polylactic Acid, and Oxo-Biodegradable plastic. Unlike standard plastic lamination, biodegradable lamination is unharmful to the environment.
Cellogreen: Cellogreen is a film product made from the organic compound cellulose, which is biodegradable and recyclable.
Polylactic Acid (PLA): Polylactic Acid is a polyester that comes from starch or sugar cane. However, decomposition of PLA may take a longer time than other alternatives depending on the environmental conditions.
Oxo-Biodegradable Plastic: Oxo-Biodegradable Plastic is composed of conventional plastics such as polyethylene, polypropylene, and polystyrene. In order to make this sustainable, additives are included to break down the chemicals in plastics.
The Importance of Sustainable Lamination
Producing sustainable packaging is not easy. The decision to use sustainable materials for all aspects of packaging is getting increasingly important as environmental awareness is becoming a more significant factor. More and more consumers nowadays are opting for a sustainable alternative in order to do their part in protecting the world that we live in.  Sustainable lamination is not only further appealing to customers, but also protective of our surroundings.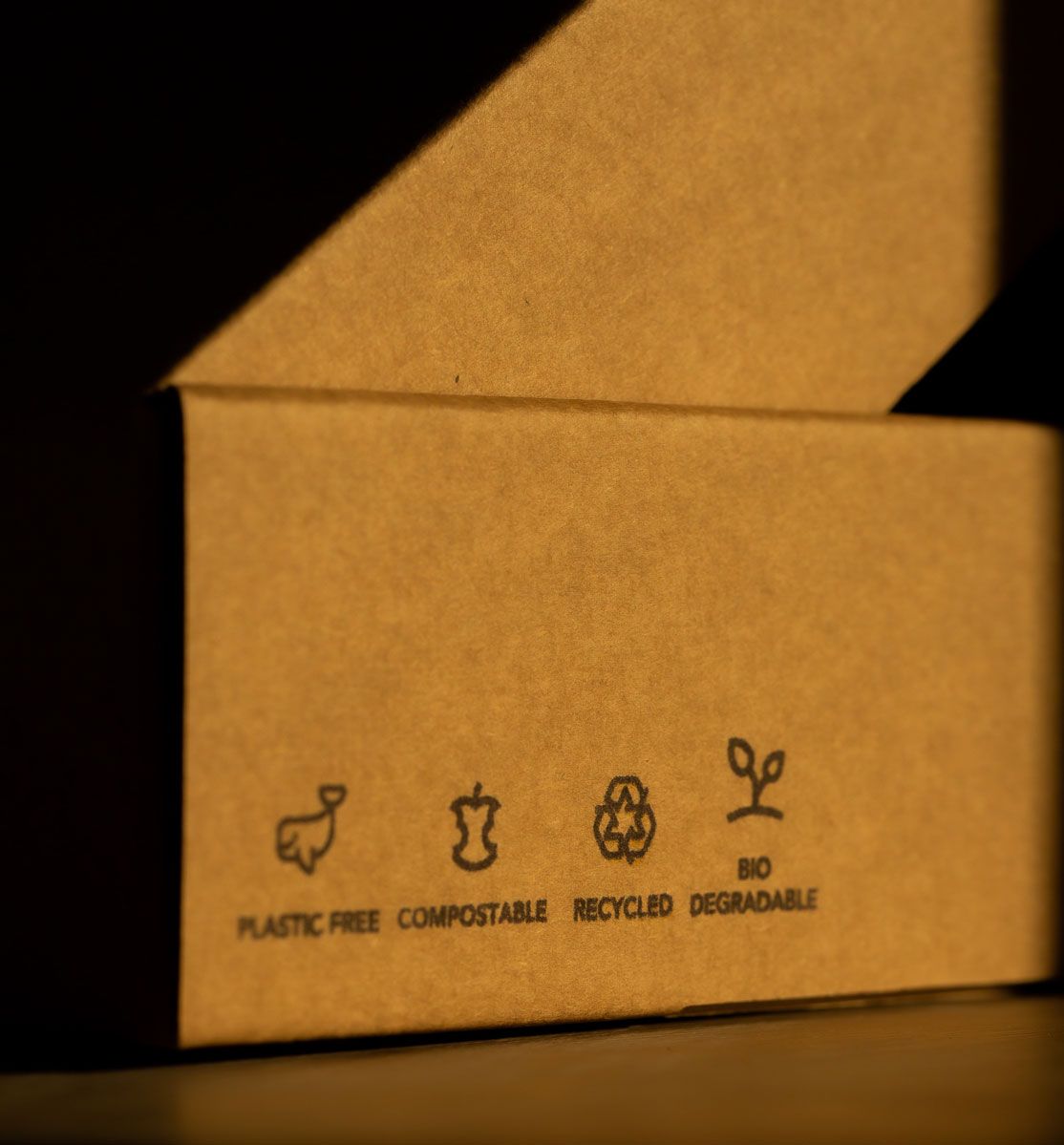 Using sustainable packaging leaves customers with a good impression of your brand and values. It's said that 78% of customers felt more satisfied with products whose packaging is made of sustainable materials. Here are some benefits of using sustainable lamination.
Reducing carbon footprint is a significant factor of joining the plastic-free movement. With biodegradable lamination, you are preventing harmful carbon emissions from spreading throughout the environment.
If a paper package is coated with plastic film, the outer layer needs to be peeled off in order to be recycled. Biodegradable lamination eliminates this process and can be recycled directly.
The manufacturing process of biodegradable lamination is more efficient than plastic manufacturing because it minimizes the material used.
Challenges with Biodegradable Lamination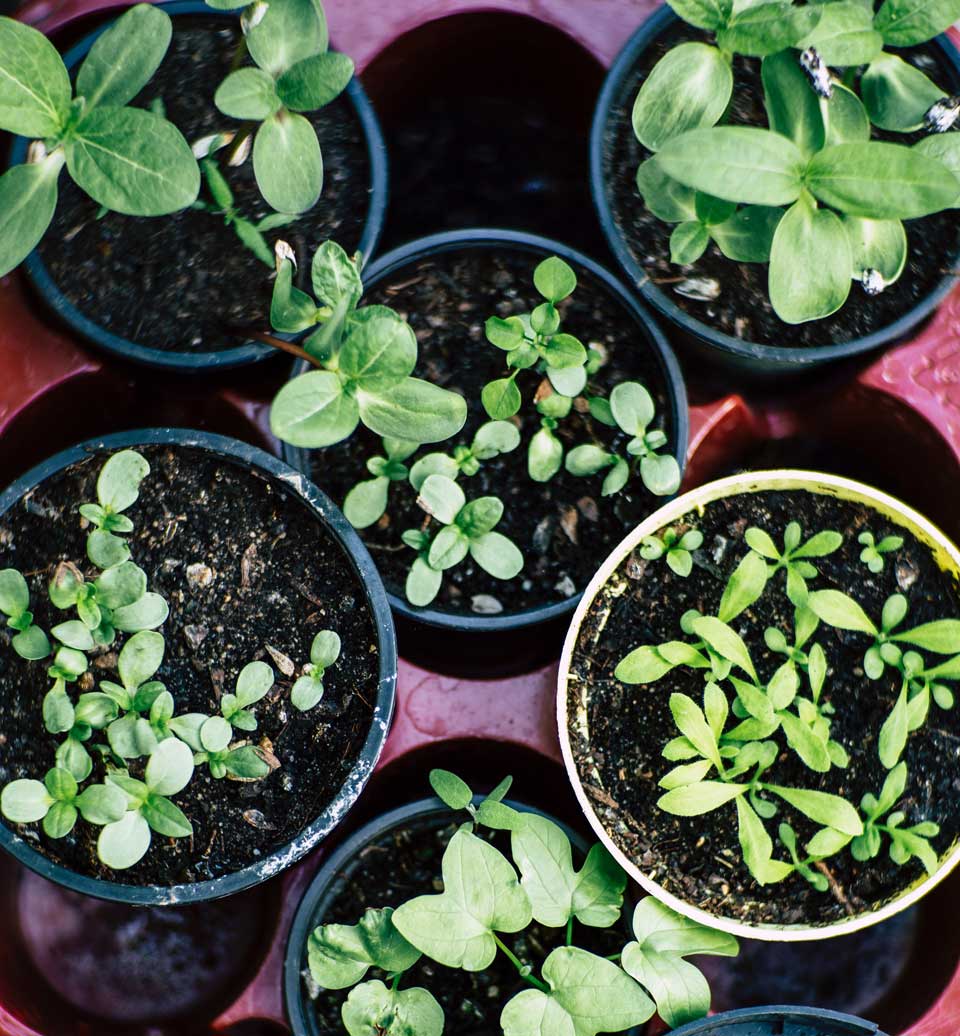 While biodegradable lamination is starting to grow in popularity, there are a few challenges associated with its use.
The quality of biodegradable lamination may not be as great as its plastic counterpart in terms of protecting the artwork that's printed. While it does the job, scratches and scuffs may be more obvious.
Biodegradable plastics take a long time to decompose. In addition, some plastics may need specific conditions in order to decompose, such as a high temperature or UV strength.
Although a more sustainable option, biodegradable plastics can be more expensive than standard plastics. This causes businesses to occasionally turn their back on the eco-friendly option and opt for the cheaper alternative.
In an interview we did with expert Shreyas Pathak about lamination, he talked about how recycling laminated packaging is already difficult on its own. The key challenges lie in separating the laminates from one another, and just because your boxes or packaging has the 'Recycling' symbol on it, it doesn't mean it will make it to the recycling facility, whether your packaging is eco-friendly or not.
Looking to be more sustainable? Here are 5 ways you can achieve this with your packaging.