You've spent a good amount of time designing your packaging, and now it's time to finish it off with a finish. Here, we'll break down the common types of finishes and how to decide on which type of finish for your packaging.
What are packaging finishes?
Varnish and lamination are two types of finishes that can be added to your printed materials such as packaging boxes or book covers. Packaging finishes, also known as coating, is primarily used to protect the ink that's printed from things such as scratches, dirt, and fingerprints. The most common types of finishes are varnish and lamination, which can be added to your printed materials (e.g. packaging boxes or book covers).
What is varnish?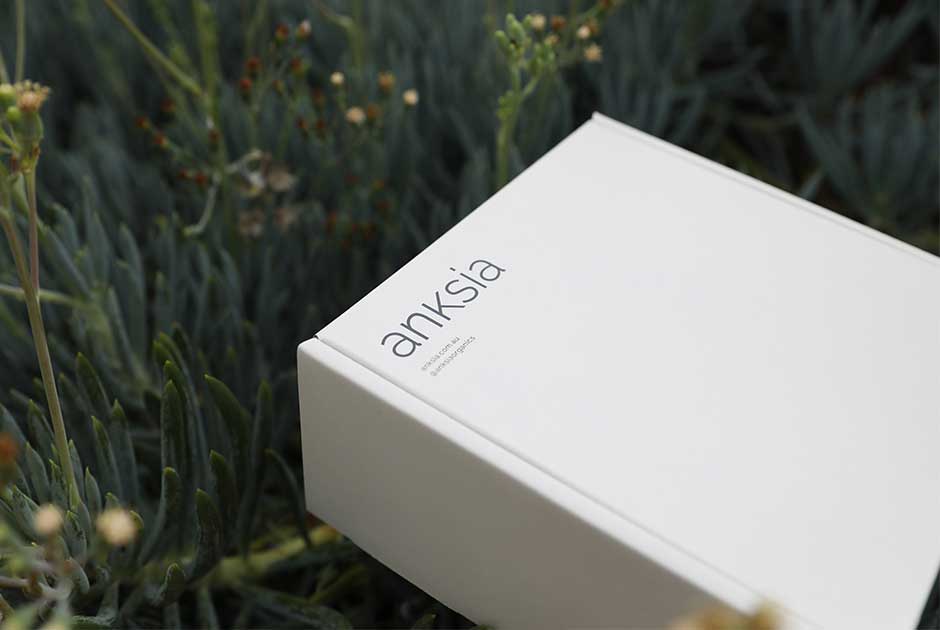 Varnish is a liquid finish applied to the paper layer of your packaging. One of the most common varnishes used today is an aqueous varnish, which is a water-based varnish that is applied to your printed artwork to help seal the ink. These types of varnishes are most commonly available in a matte or glossy style, and are also available as a UV varnish or soft touch varnish if required. Because a varnish is water-based, this is the most sustainable finish option.
What is lamination?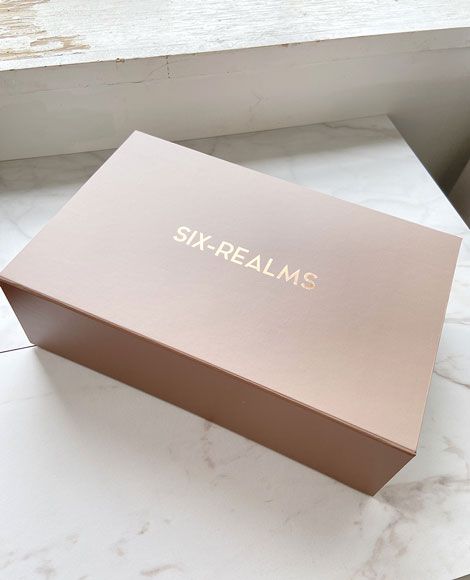 Lamination is the process of applying a very thin, plastic film (e.g. polypropylene) to your printed materials to protect the ink and enhance its appearance. Lamination provides the ultimate protection for your print (more so than varnish), and greatly minimizes the appearance of small cracks or creases, especially when it comes to materials that are thicker. Lamination is water resistant and also helps keep your boxes moisture-free. Since it provides a greater level of protection than varnish, it is more expensive.
However, the downside to lamination is that it makes your boxes non-biodegradable and not 100% recyclable, simply because lamination uses a thin layer of plastic film. If sustainability is on your list of must-haves, we'd recommend taking a look at varnishes.
The most common lamination styles include matte lamination (smooth) and glossy lamination (shiny). Most rigid boxes have a matte lamination, which adds to the premium aspect of your packaging.
How your packaging designs affects the finish
While you may have a preference on a type of finish for your packaging, there may be occasions where your design may indicate which type of finish you must use.
To illustrate, let's say that you have a corrugated mailer box with artwork printed on the outside and inside of the box. When it comes to production, your artwork is printed directly on a piece of paper, which is then laminated (glued) to the corrugated board.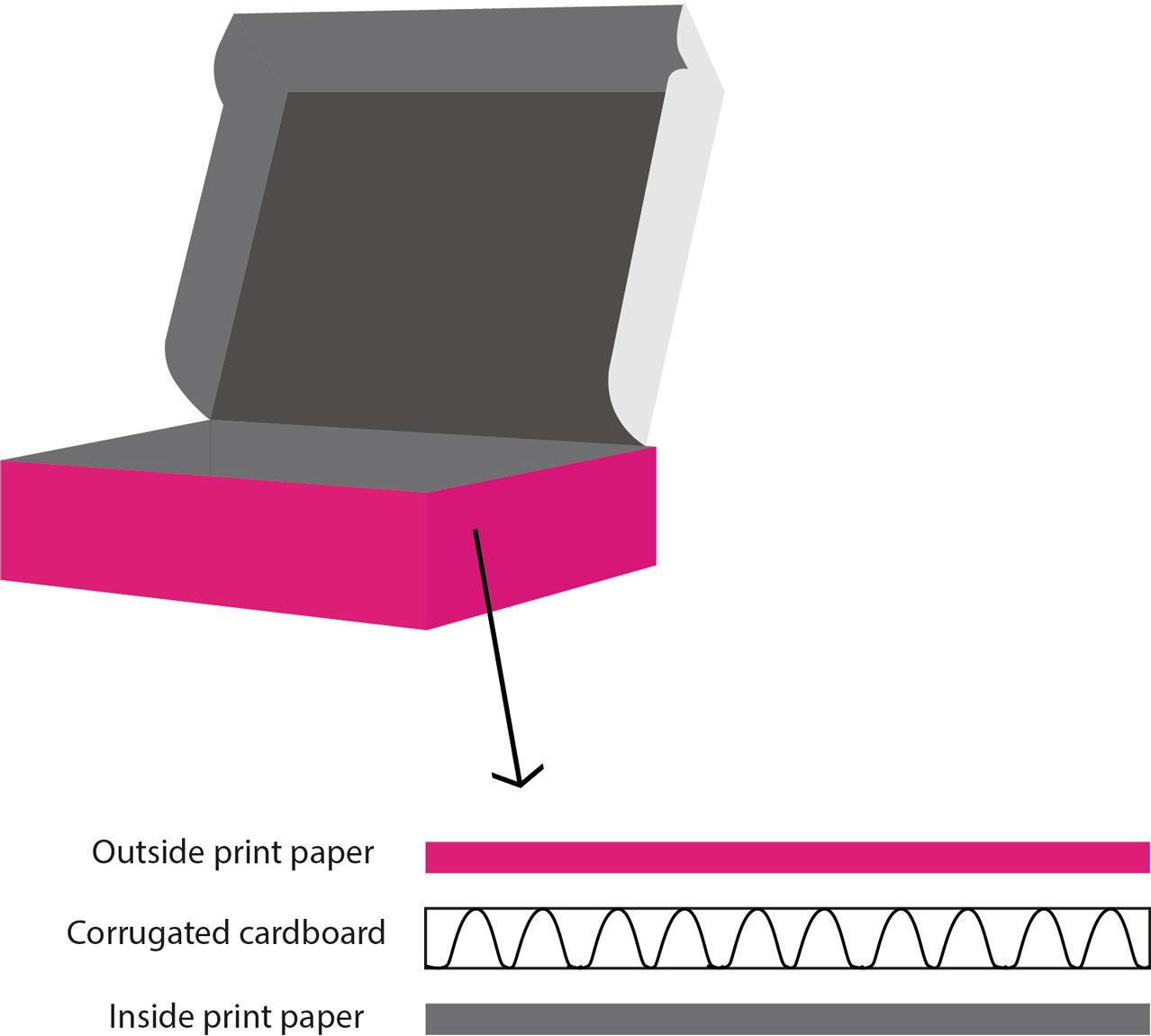 As you can see in the image above, you have:
The outer layer of paper that's printed on
The corrugated board + wavy layer
The inner layer of paper that's printed on
With print on the outside and inside of the box, this will end up making your box thicker than a corrugated box with print on just one side of the box. The nature of a thicker box means that folding it will likely cause small bursts or tears like in the image below.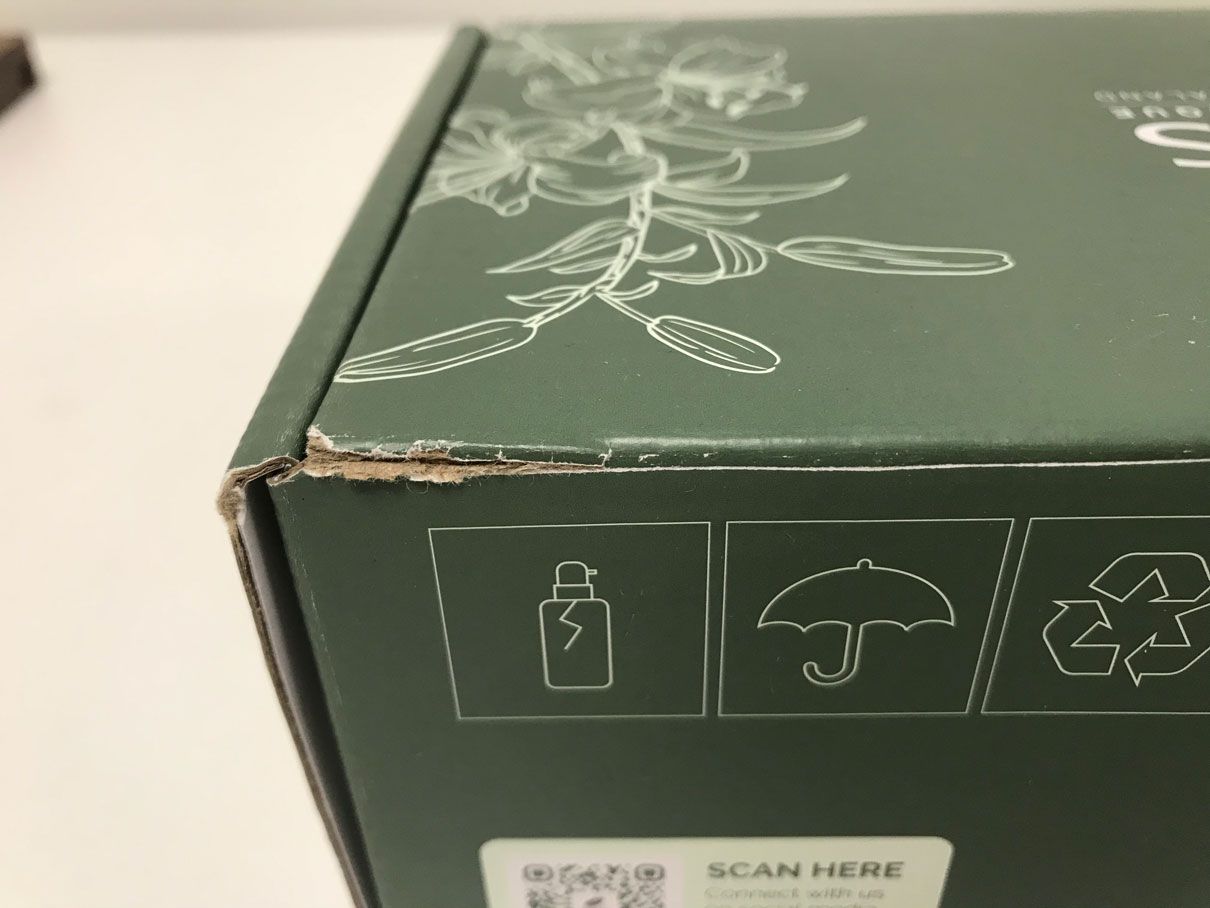 Now, let's also assume that your mailer box is fully flooded with a dark color on the outside and inside of the box (e.g. your box is entirely black, blue, or green). When you fold the box together, the crease lines are much more obvious because it's on a dark background. For example, you can see the white crease lines on the black box below. Note that crease lines are generally less obvious on lighter colored designs.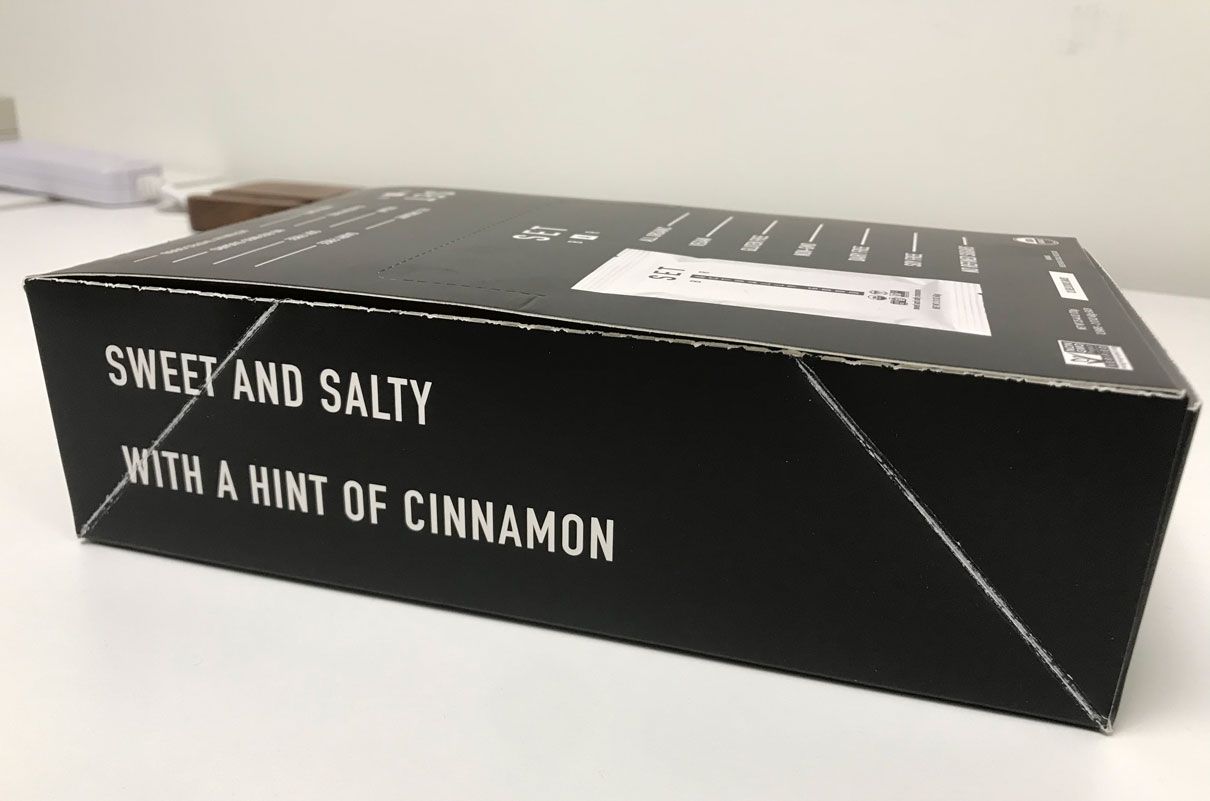 So what does this mean?
In order to minimize the appearance of cracks at the crease/fold lines of the box, we would suggest lamination for boxes that have full color print and are thicker.
Varnish or Lamination?
Here's a table that summarizes the key differences between varnish and lamination.

Opt for varnish if:
You are concerned about eco-friendliness
You want an economical option
Opt for lamination if:
You want to ensure minimal creases and cracks
You prefer aesthetics and longevity over sustainability
You want your packaging to sustain tough environments or want to maximize shelf life
You have a slightly larger budget
Still not sure or have more questions? Send us your designs using our quote tool or reach out at support@packmojo.com and we'll help you find the best finishes for your packaging!