Packaging is vital when selling any product, but the type of packaging your brand uses for your products can have an impact on the environment. That's why when choosing between packaging materials, it's best to choose those that have minimal negative affects it on the environment. After all, we are responsible for the environment we live in.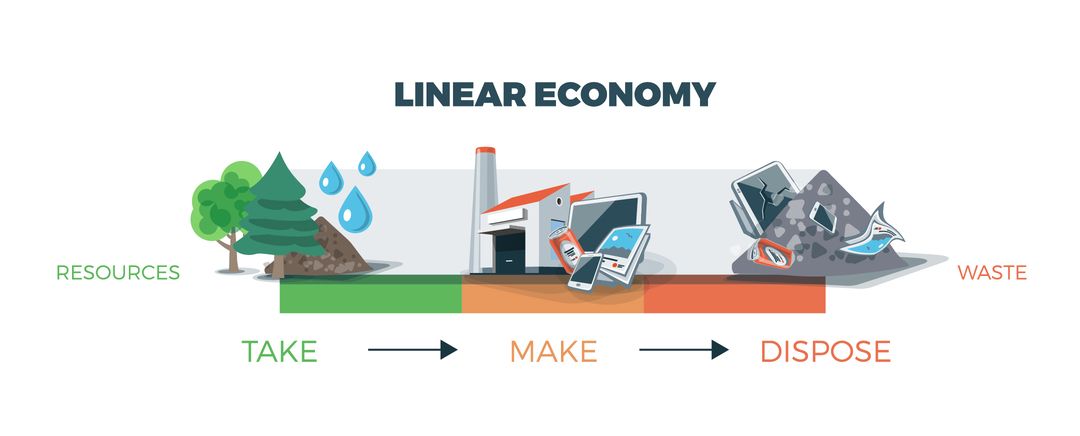 For centuries, companies have been operating as a linear economy, which is a technical way of describing the use of limited resources to take, make and dispose, resulting in waste and pollution.
Nowadays, companies have started to make a shift toward a circular economy (CE), as a more realistic strategy to guarantee minimum resource consumption, while also minimizing production waste.
An Intro to Circular Economy (CE)
The circular economy works by designing out waste and pollution. It reinvents making and consuming, so that resources are minimally used without depletion and without the production of waste, while regenerating the ecology to ensure that it can support future generations. Effectively:
Nothing goes to waste
Nothing is used just once
The lifecycle of materials & products is extended
This creates a cyclical model - hence the term 'Circular Economy'.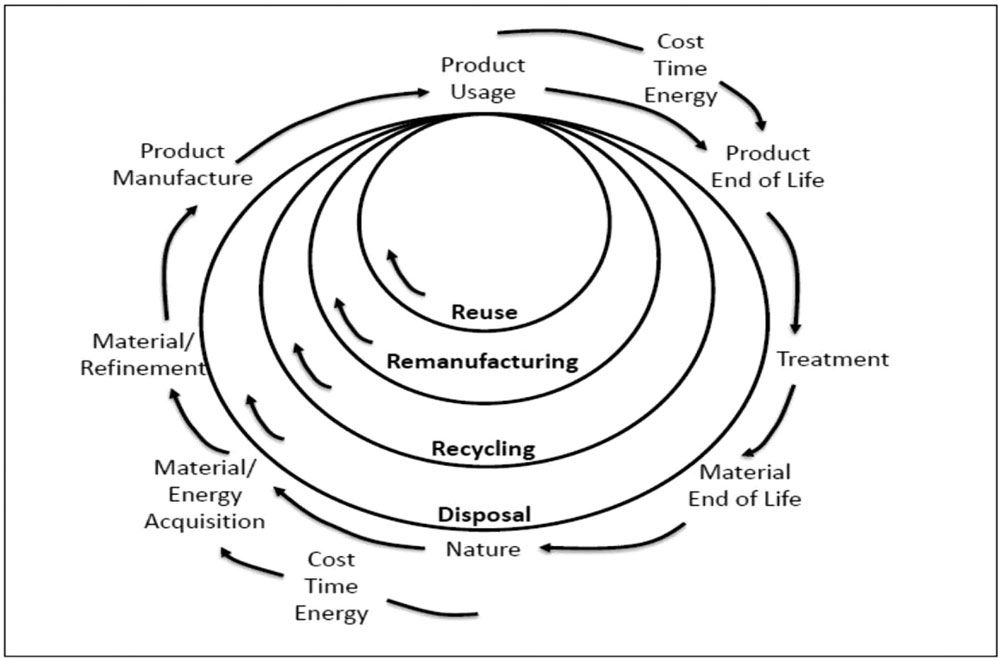 The image above outlines all of the potential processes relating to a product's lifecycle. As you can see, the inner circles show less consumption of resources and energy (e.g. the 'reuse' circle) compared to the outer circles (e.g. 'disposal'). CE guarantees the maximum usage of resources in the inner circles.
According to the journal of ecological economics, the scientific definition for the circular economy is as follows:
"The Circular Economy as a regenerative system in which resource input and waste, emission, and energy leakage are minimised by slowing, closing, and narrowing material and energy loops. This can be achieved through long-lasting design, maintenance, repair, reuse, remanufacturing, refurbishing, and recycling."
In the CE concept, the work is more efficient on all scales, and it is applicable for large and small businesses, for organisations and individuals, globally and locally. This concept is based on three principles:
Designing out waste and pollution: The damage to human health and natural systems that is caused by the economic activity is recognized and taken into consideration when planning. It will include greenhouse gas emissions, hazardous substances, pollution of air, land, and water, as well as structural waste.
Keeping products and materials in use: This principle is based on using items more effectively and to their fullest potential. In CE, the value is maximally preserved via durability, reuse, remanufacturing, and recycling to keep products, components, and materials circulating in the economy. CE encourages the usage of bio-based materials as their cycles are interchangeable between the economy and natural systems.
Regenerating natural systems: In CE, the usage of non-renewable materials is abstained, and renewable materials are preserved and enhanced to not only protect the environment, but actively improve it.
Companies that are Embracing Circularity
Apple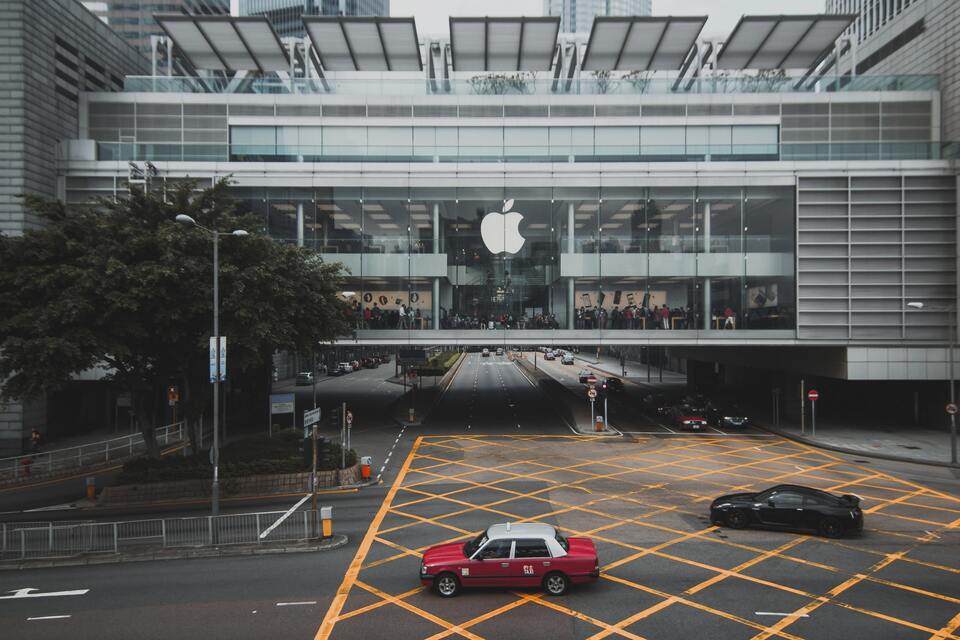 Most of Apple's suppliers are in the Clean Energy Program which have helped their manufacturing suppliers transition to renewable electricity generated from solar, wind, and other renewable projects. One of Apple's aims is that by 2030, all their products will be made with 100% clean energy. Apple products are energy-saving and reduce ours and Apple's carbon footprint. In 12 years, they have reduced the average product energy usage by more than 70%.
In addition, their iMac is becoming more eco-friendly, and has a minimal environmental impact. They use recycled and low‑carbon materials, and their Macs use less power while having an efficient processing system. This resulted in a decrease in their carbon footprint of the new iMac by about 20% compared with the previous generation. Their goal is to achieve zero-waste.
When it comes to Apple packaging, they've tried to improve it by eliminating plastics, increasing recycled content, and using less packaging overall. All the wood fiber used in their packaging is either recycled or is sourced from responsibly managed forests.
Adidas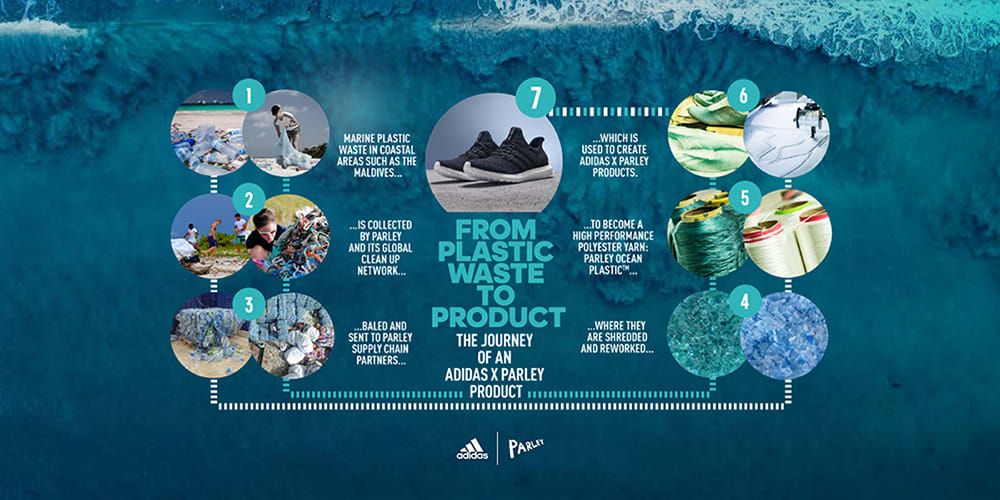 Adidas is also another brand that has taken a step towards a circular economy by switching their materials. Now, they use recycled ocean plastic to create polyester yarns which are then used in their products, on top of using recycled packaging.
Adidas is committed to using more than 60 percent recycled polyester in its products, and from 2024, Adidas has pledged to use only recycled polyester. This step towards CE, not only benefits the environment, but also improves their image and increases awareness to their customers.
Burger King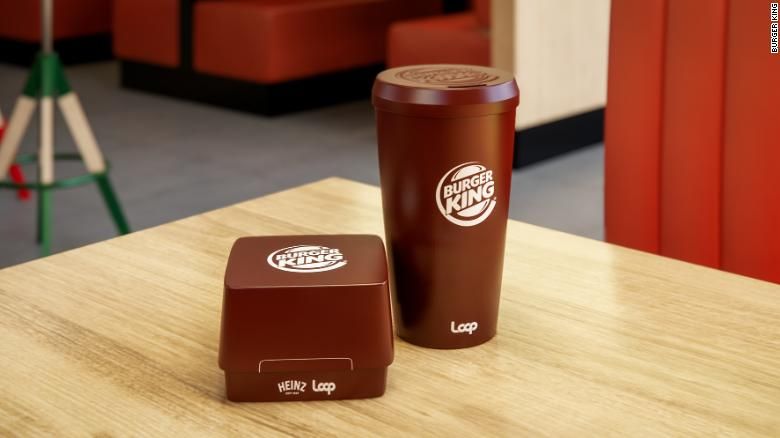 Burger King is starting to transform into a CE based economy by testing reusable packaging in partnership with loop. It will work by customers paying a deposit once they place their order to receive their reusable containers for sandwiches and drink which will be returned once they return it to the in-store collection points. Consequently, it will be sanitized then used again for the following customers.
IKEA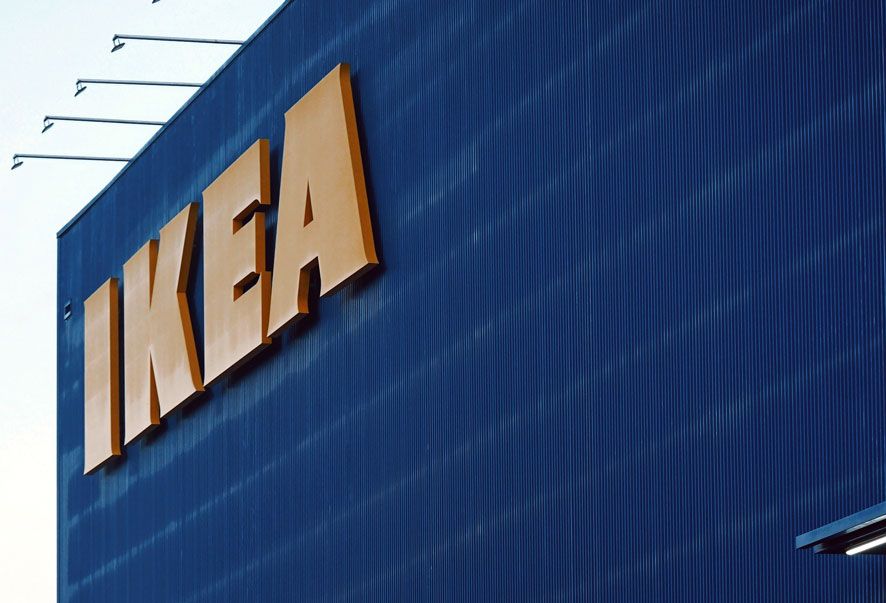 IDEA is one of the pioneers of circular economy. They use renewable energy and try to transform all aspects from the product to their packaging to being eco-friendly.  
IKEA products range is 60% based on renewable materials, like wood and cotton, and 10% contains recycled materials, which allows their carbon footprint to be reduced over time. IKEA has ensured that the carbon remains stored in their products and materials for a maximum amount of time. Overall, IKEA tries to ensure a healthy & sustainable living, a positive circular & climate impact and fair & equal rights to result in a positive people and planet.
A new strategic partnership with the Ellen MacArthur Foundation, a global thought leader on the circular economy, was also announced by IKEA. It's evident that IKEA is trying to become a circular business assuring that nothing is wasted, and that old products become new resources.
The Benefits of a Circular Economy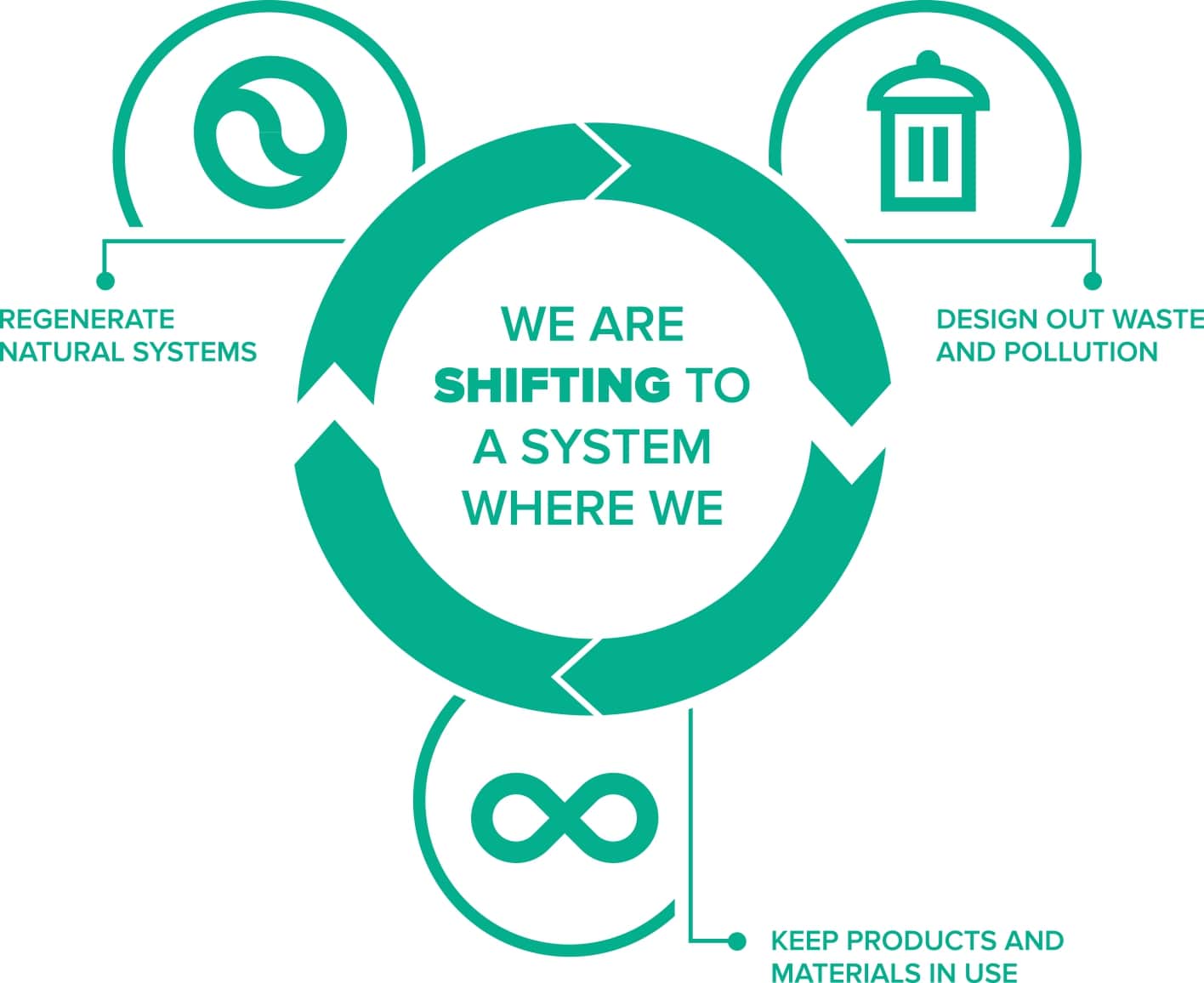 The concept of a circular economy will have a positive impact on the environment and economy. CE will result in a reduction in the usage of virgin materials, which are unprocessed raw materials, and reduction in energy inputs. Since there is a reduction in material usage, the material and energy spendings will be reduced.
Additionally, within a circular economy, all virgin materials will be used multiple times, thus making for efficient utilization of cost. The final outcome will be a reduction in waste and emission, along with reduction in waste management costs and emission control costs. This will not only benefit the environment, but it will also benefit the company's image, responsibility and green market potential, allowing it to attract new customers and even investors.
The Challenges of a Circular Economy
The Circular Economy is a novice concept that lacks ample research to back up all of its claims. The positive impacts of CE is undeniable, but the extent of the impact cannot be precisely stated.
The system behind this concept will have to be individualized and uniquely tailored to each circumstance. Sometimes the cycle might be easily achievable with less resource-intense businesses, while business that rely heavily on different resources may find it challenging to be a circular business.
One of the aspects of CE is utilizing biofuels and bio-based materials as well as developing eco-efficiency initiatives, which theoretically seems like a good idea, but the lack of research on the long-term environmental impacts face a variety of limitations. Further research is required to assess the impacts of CE on a wider scope, but it is undeniable that CE plays a critical role in developing global net sustainability.
The Circular Economy and Packaging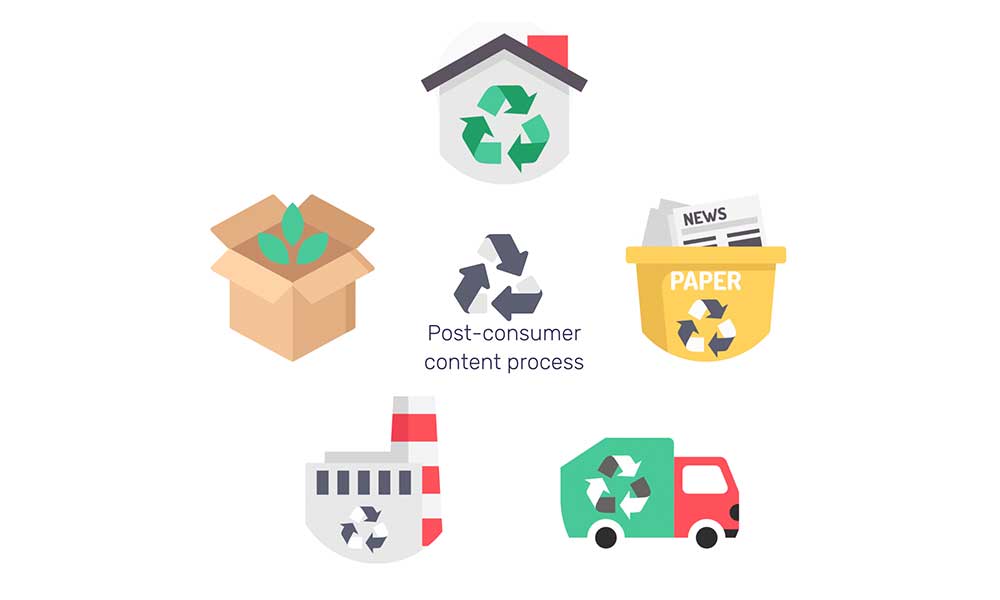 Since the concept of a circular economy is restorative and regenerative by design and ensures that all materials are utilized to their maximum potential, this means that for packaging to be circular, it must be either reused or recycled by mechanical and chemical processes, or via composting, a biological process.
With that being said, circular packaging can be defined as packaging that has minimal environmental footprint by the nature of it being sustainable and eco-friendly, as well as being used to its maximum extent. Here's a blog post that share 7 creative ways to reuse packaging boxes.
If you're a business selling a physical product, packaging is important to your brand in making a good first impression, but also for practically storing your products. It's time to rethink your decisions on packaging and making sure that it can either be recycled, composted, or reused.
Designing at the level of packaging should not only include the packaging concept, format, components, and material choice to provide the same essential packaging function, but also designing out the waste which is the basis of CE. The transformation can be as simple as using recyclable packaging or a change of material (e.g. dissolvable).
If you're looking to become a more circular business through your packaging, we'd be happy to help! Our packaging materials are made with mostly post-consumer content and are circular in nature. Learn more about our other sustainability initiatives here!
--
About PackMojo
We make it easy for businesses to get affordable, high quality, custom packaging. Through our platform, you can get instant prices, order in low volume starting from just 30 boxes, and have your packaging orders delivered anywhere in the world. We work with a network of trusted and vetted suppliers across the world to manage this supply chain so that you can focus on growing your business.