Surprises are always exciting, and the anticipation of seeing your products with the "slide and reveal" concept of make the unboxing experience that much more worthwhile.
Tray and sleeve boxes are two piece foldable boxes that includes a tray which seamlessly slides out from its sleeve. The products inside the tray will be presented as the sleeve comes off. These types of boxes can be used to package almost any product, and with some creativity, the incredible unboxing experience can be unique to your brand. With fully customizable options for tray and sleeve boxes, the sky's the limit.
Mia Belle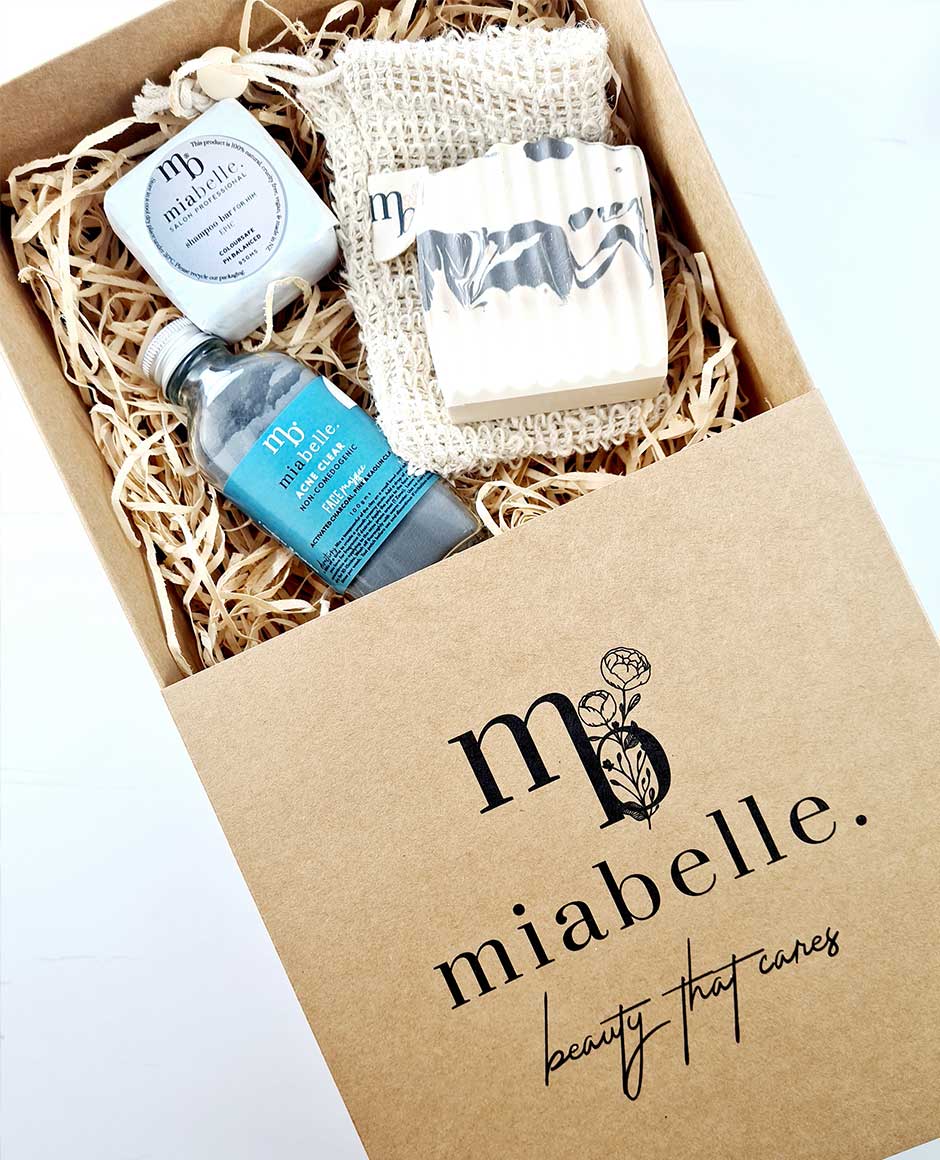 Sustainable packaging compliments sustainable products. Mia Belle is a company that thrives on creating natural and organic beauty products. The simple brown kraft tray and sleeve box packaging emphasizes the natural mission of the company, while still providing consumers with an attractive unboxing appearance.
The School of Life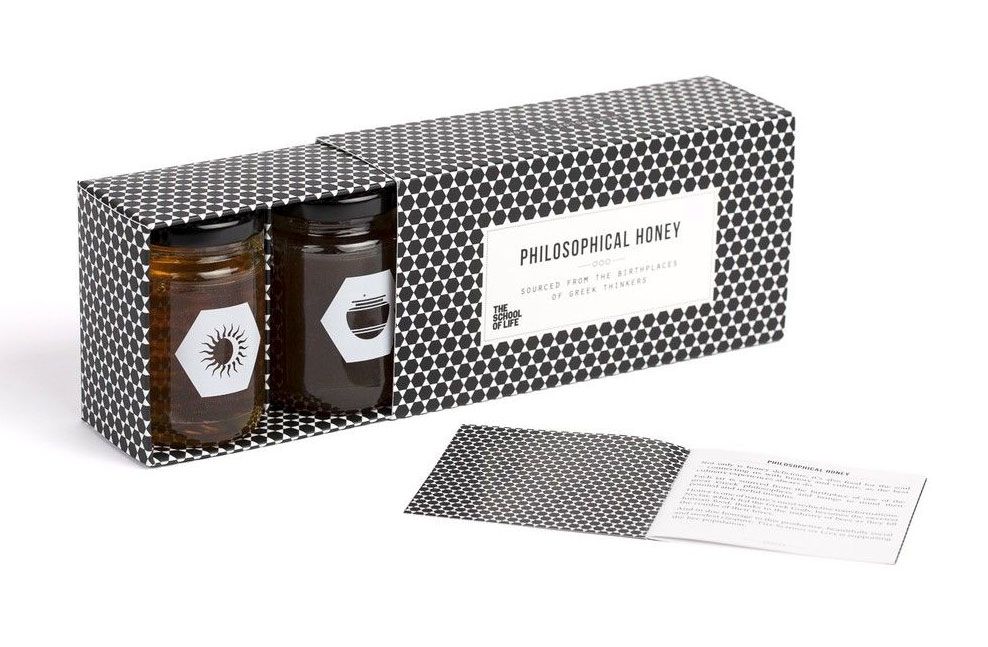 The School of Life is a company based on developing emotional intelligence. The packaging of their food line "Philosophical Honey" pays tribute to different Greek philosophers. The packaging of the tray and sleeve is busy, yet simple. There's a bold patterned design, and the black and white contrasting colors give it a classy appearance. It's a creative packaging strategy overall that shines through to consumers.
Cupcake Central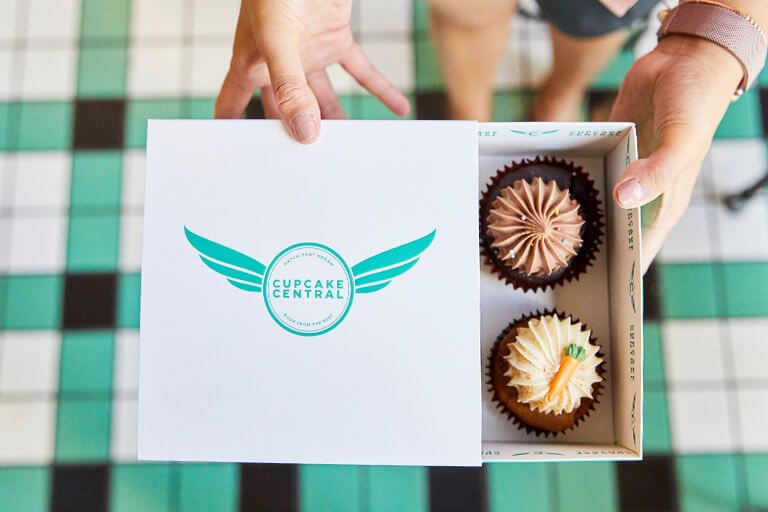 Based in Australia, Cupcake Central is a renowned cupcake company known for the interesting flavor combinations in their products. The packaging choice is also an interesting one. The minimal tray and sleeve box packaging allows them to showcase their vibrant cupcakes and make them stand out. The wing detail on the packaging design is signature to the Cupcake Central brand and makes the product extremely attractive.
Northern Lights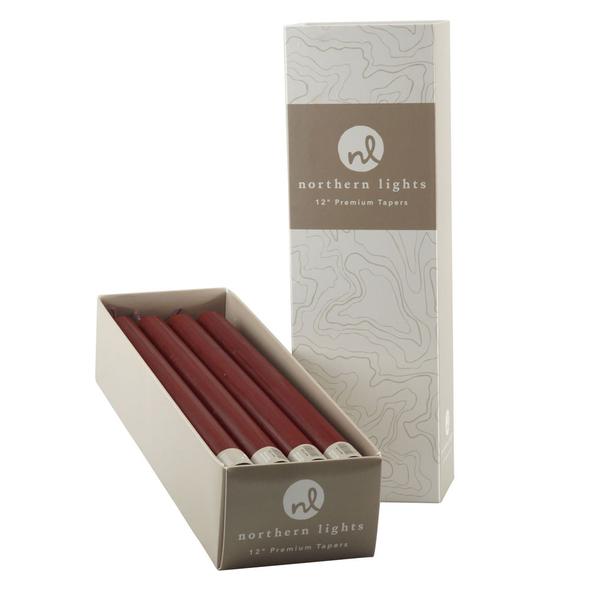 The intricate design of the candle company Northern Lights is sure to turn heads. The soft color palette contrasted with the dark color of the candles is incredible. The lines on the off-white sleeve provide a unique look to the tray and sleeve boxes, and the brown-grey color gives it a rustic feel. The unboxing experience with this product is certainly unforgettable!
Alliance Bakery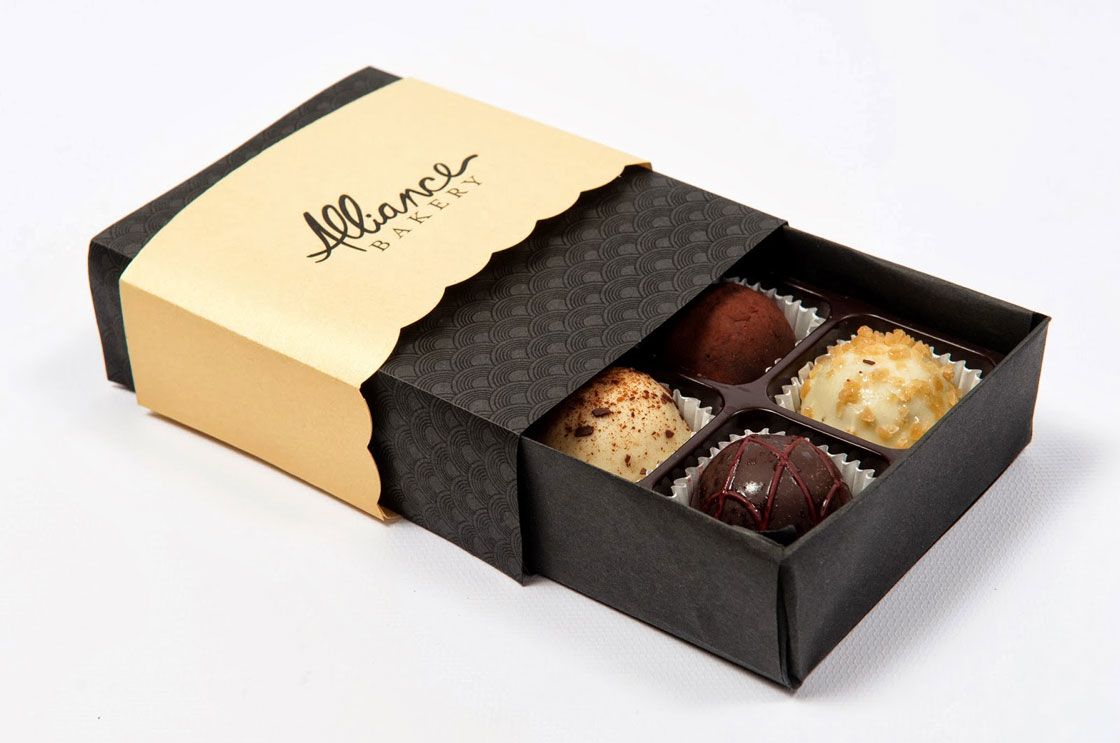 If you're looking for unique packaging to protect and store chocolates, tray and sleeve boxes are a good and popular choice. With this packaging design created for Alliance Bakery, customers are sure to get an unbelievable unboxing experience with each chocolate separated in partitions or dividers. The sleeve that goes over the tray is comes with a beautiful and unique pattern, and has been paired with a bright sleeve with its logo on it to make it easily identifiable and recognizable by customers.
--
Looking to get custom tray and sleeve box packaging for your brand? Learn more here.
Check out some of our other Weekly Favorites!