Shoes are an important part of our daily outfits. They take you to important places, bring you to meet great people, and keep your feet comfy and fashionable at all times of the day. Therefore, it's only right to have good packaging that matches the importance of shoes.
This week, we're excited to bring you 5 of our favorite custom shoe packaging designs.
Kengos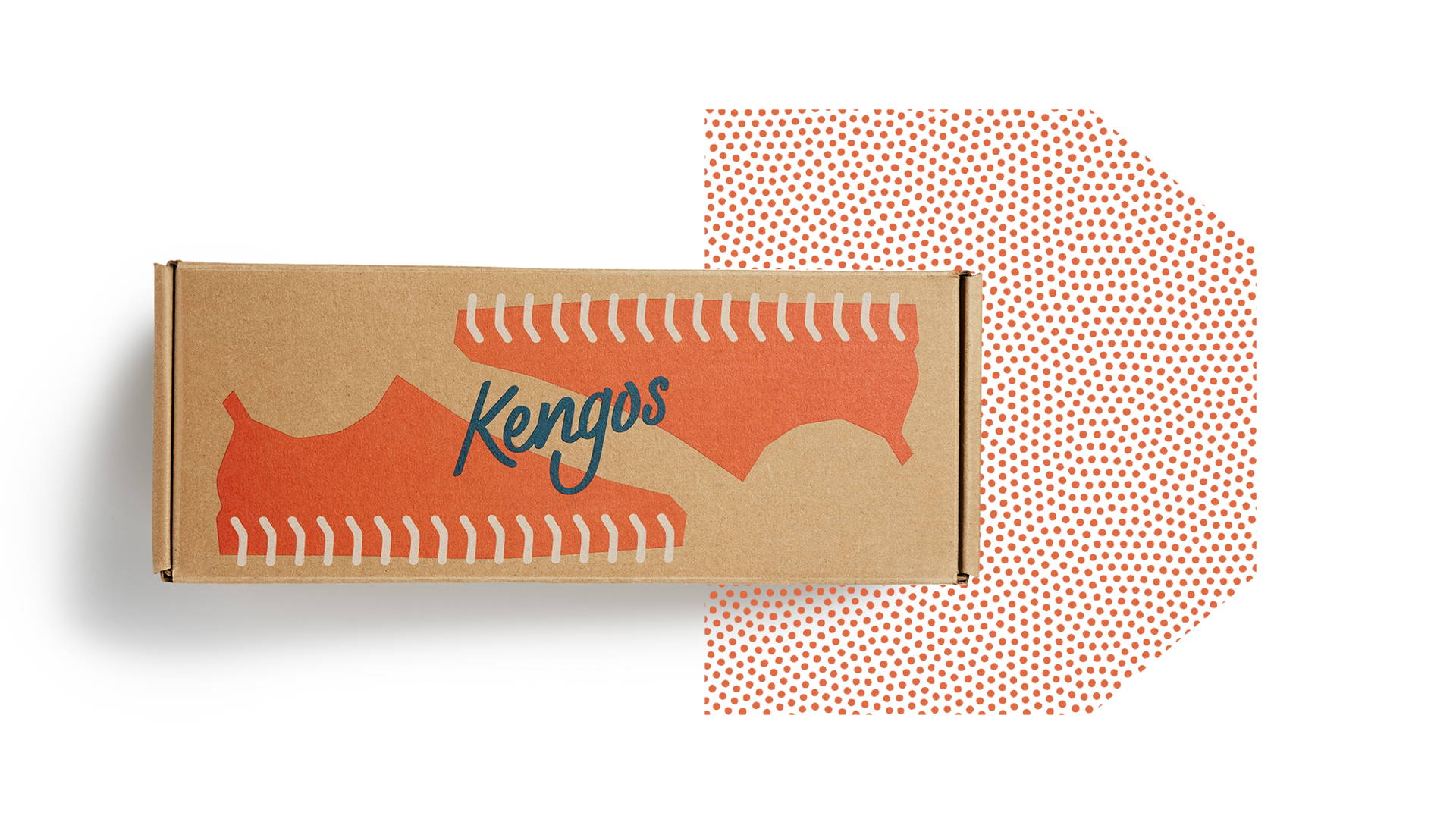 Did you know that in the United States alone, 300 million pairs of shoes get thrown away each year? Once they settle in landfills, the outer wear of the shoes take about 30-40 years to decompose while the inner soles of the shoes can take up to 1000 years to fully biodegrade.
Kengos is a shoe company that wants to combat the waste the shoe industry creates by not only designing eco-friendly shoes, but also sustainable packaging. This company wanted to break the stereotypical aesthetic of a sustainable shoe brand by not utilizing the typical earth-friendly symbols and focusing on the theme of imperfection.
The typography on the packaging is handwritten and the graphics show the unique whipstitching process to give customers a personal feel to highlight the handcrafted quality. Kengos also stripped down the unboxing experience to just the essentials so the usual plastic wrappings, cardboard inserts, and tags are gone. It also incorporates the usage of plant-based ink, recycled cardboard, and a minimalistic structural design to eliminate the use of adhesives and tapes. It's incredible to see a company to not only express their brand ethos through their product, but also through their packaging as well.
Everlane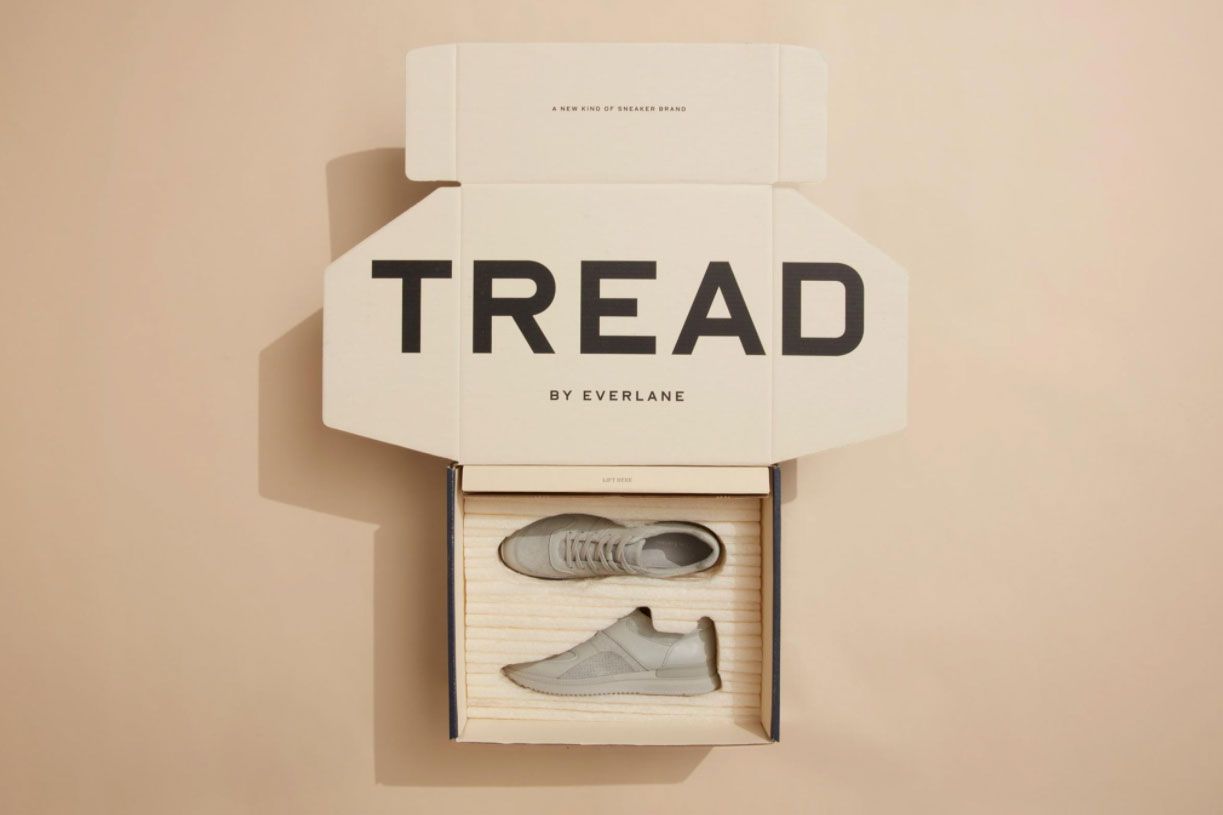 Everlane has always been very transparent with their brand and now they have come out with their most sustainable product yet. While still maintaining the high quality of their products, the company envisioned creating a shoe that has the lowest environmental impact. Both the shoe and the packaging are completely plastic-free and made of compostable/recyclable materials. The packaging itself only consists of 2 materials: 100% recycled cardboard and green cell foam made from corn.
The company's main goal was to not use any plastic in their packaging to show the possibility of reducing the shoe industry's carbon footprint. The ink also used for the packaging is algae-based and with that they were still able to create a premium aesthetic with a dark blue exterior. This company just goes to show that sustainable packaging options are attainable without compromising the quality of the packaging.
Standbox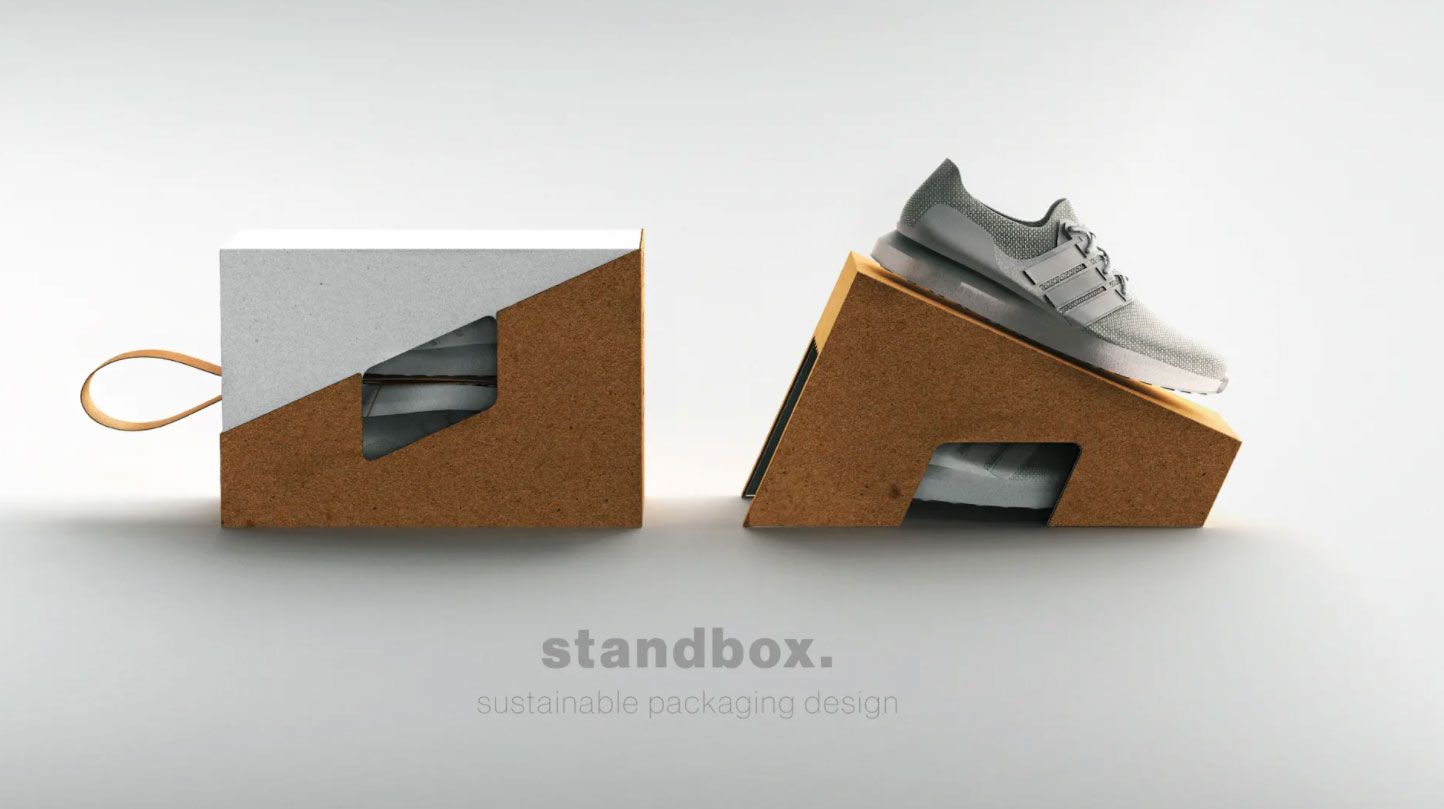 Normally, you would get rid of your shoe boxes post-purchase to reduce clutter in your shoe closet. But with these innovative shoe boxes, you will want to keep these.
Standbox is a luxurious shoe box that can protect, carry, and present shoes. Due to its form, it offers many sustainable functions and benefits such as being able to display shoes on top of each other, eliminates the need for plastic organizers, and can be carried on its own without a plastic or paper bag. As a result, this conserves energy and space during production for manufacturers and sellers and manufacturers can distribute more products at once, reducing the overall carbon footprint.
POP Village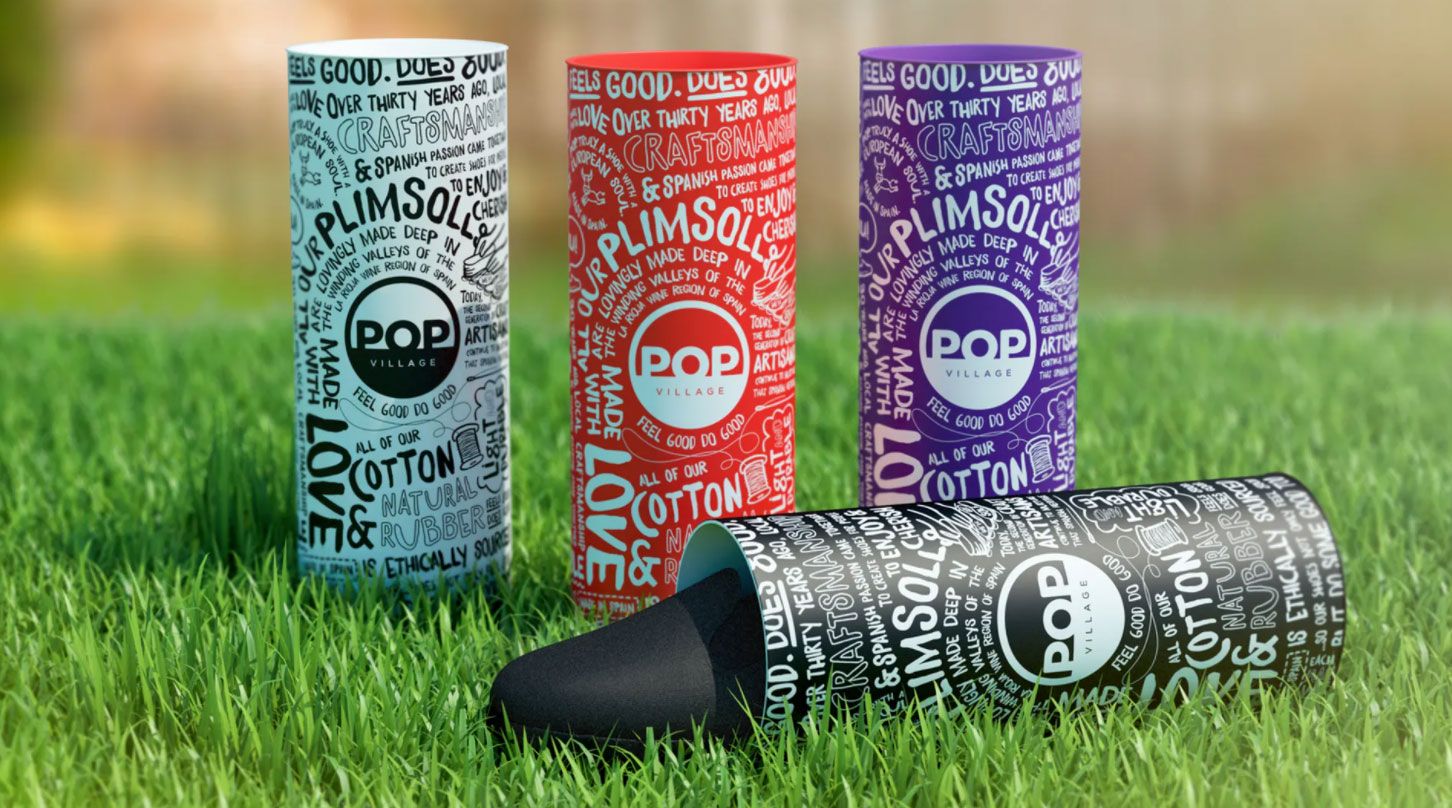 This new footwear company, POP Village, creates plimsolls, which are British athletic shoes that are perfect for summer music festivals. With the merchandising of these products kept in mind, the company wanted to create iconic and engaging packaging for their footwear that would also work well in a festival environment. Each pair of shoes is packaged in a cardboard tube with a pop-top in various on-trend shades and it features written-style text that communicates the brand's ethos.
Calle Street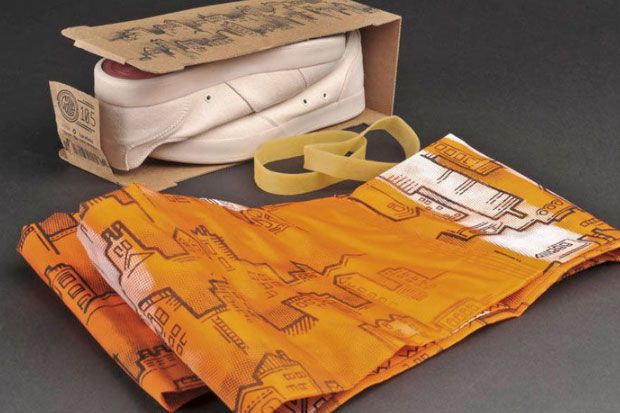 Calle believes "playing free-style street soccer is an essential part to building up skills for the field." Therefore, they created an unconventional kind of packaging to create a memorable unboxing experience. The packaging includes a mural of the streets of Calle where people would play soccer on the streets and the structure itself is a single, foldable cardboard sheet that is bound together with the store's flag and rubber bands. Minimal but functional. If you're looking for your next pair of laceless soccer shoes, Calle Street is your place to go.
--
Check out some of our other weekly favorites!