Kraft paper is paperboard produced from chemical pulp made in the kraft process. This material is 100% eco-friendly, recyclable, and naturally decomposes within a few weeks. Many packaging designers opt for kraft packaging due to its high durability and clean, yet strong, aesthetic appearance. Here are 5 of our favorite kraft paper packaging designs that will make you want to make the switch.
1 - Hardy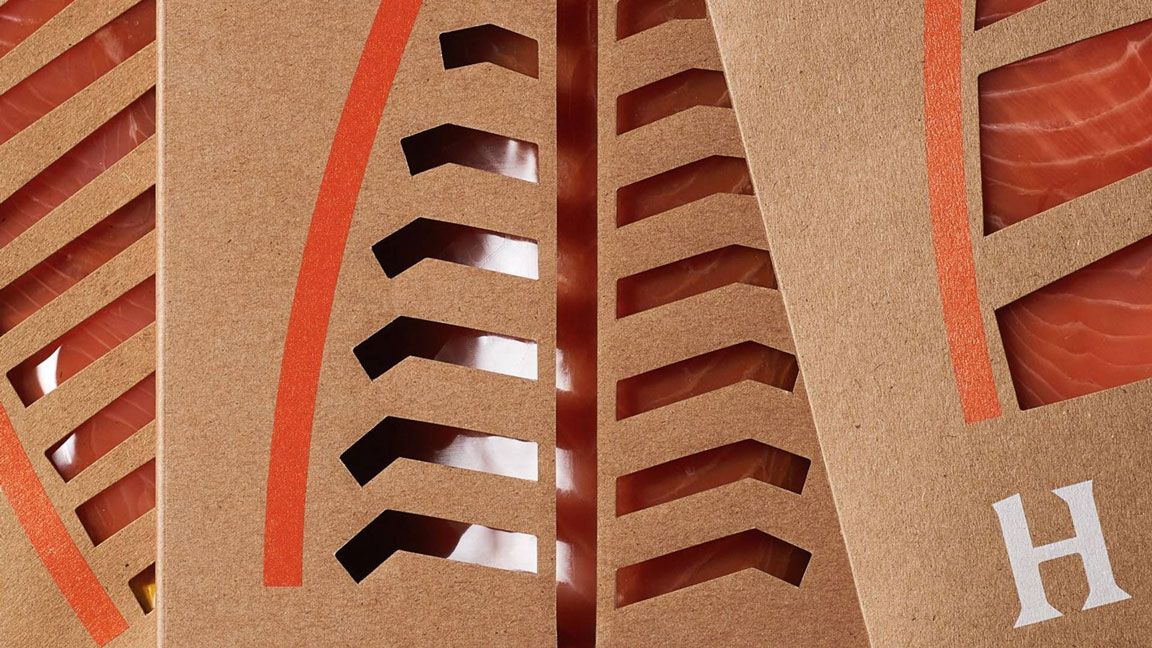 Hardy teamed up with This Is Pacifica and revamped their smoked salmon packaging by utilizing kraft paper packaging to extend its natural and sustainable practices. They incorporated cut-out designs and illustrations so the consumer can see the product and understand that the packaging is portraying a fish. The dark brown kraft paper creates a nice contrast with salmon outline, creating a striking aesthetic. This design allows for the product to stand out and create a clean and memorable impression on customers.
2 - Scandinavian Airlines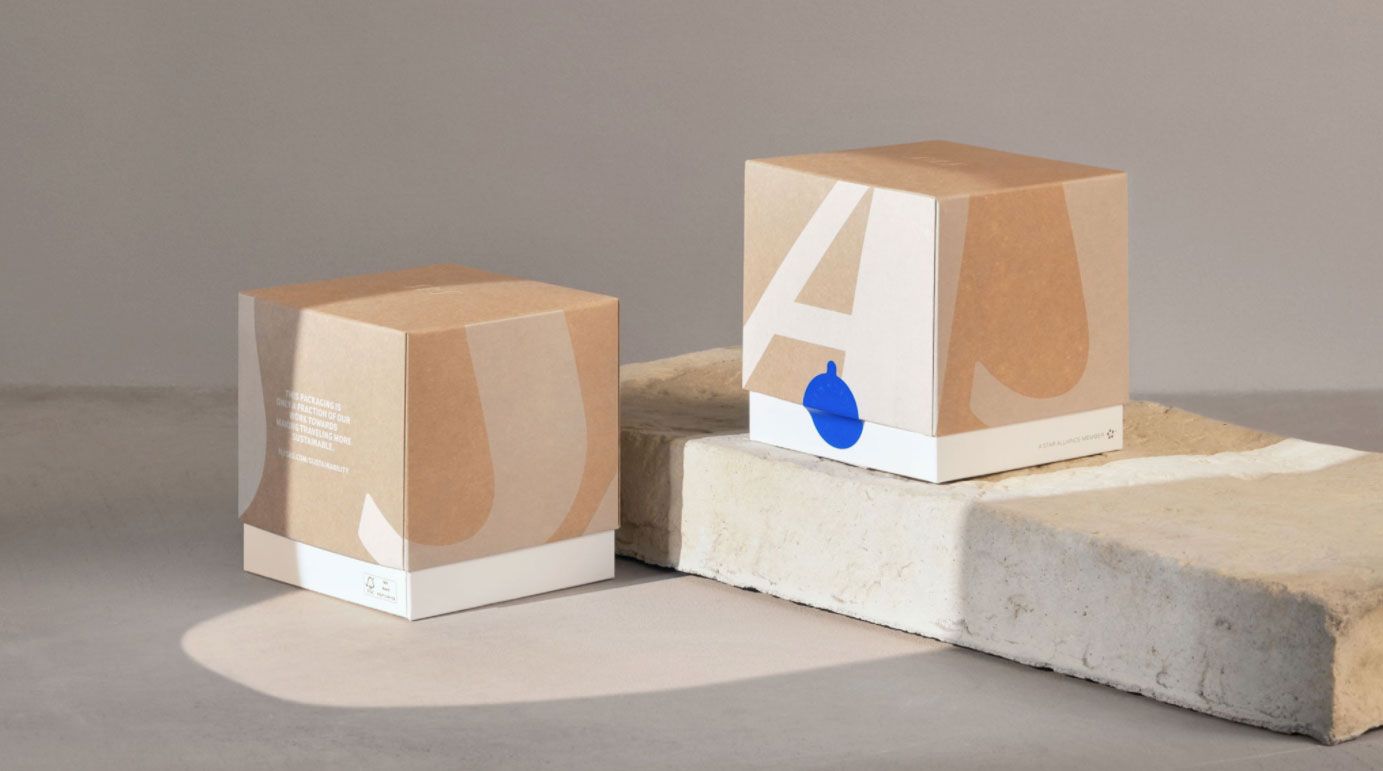 Scandinavian Airlines has incorporated sustainable initiatives into their practices to reduce their carbon impact by 2030. One of these initiatives is a sustainable food packaging solution to minimize their waste. They incorporate food grade kraft paper into all of their food packaging due to how lightweight and recyclable it is. As a result, they save about 51 tons of plastic per year and reduce the overall onboard mass to use less fuel for air travel. This sleek, minimalistic look provides a more modern and sustainable brand reputation for the company.
3 - CaliWoods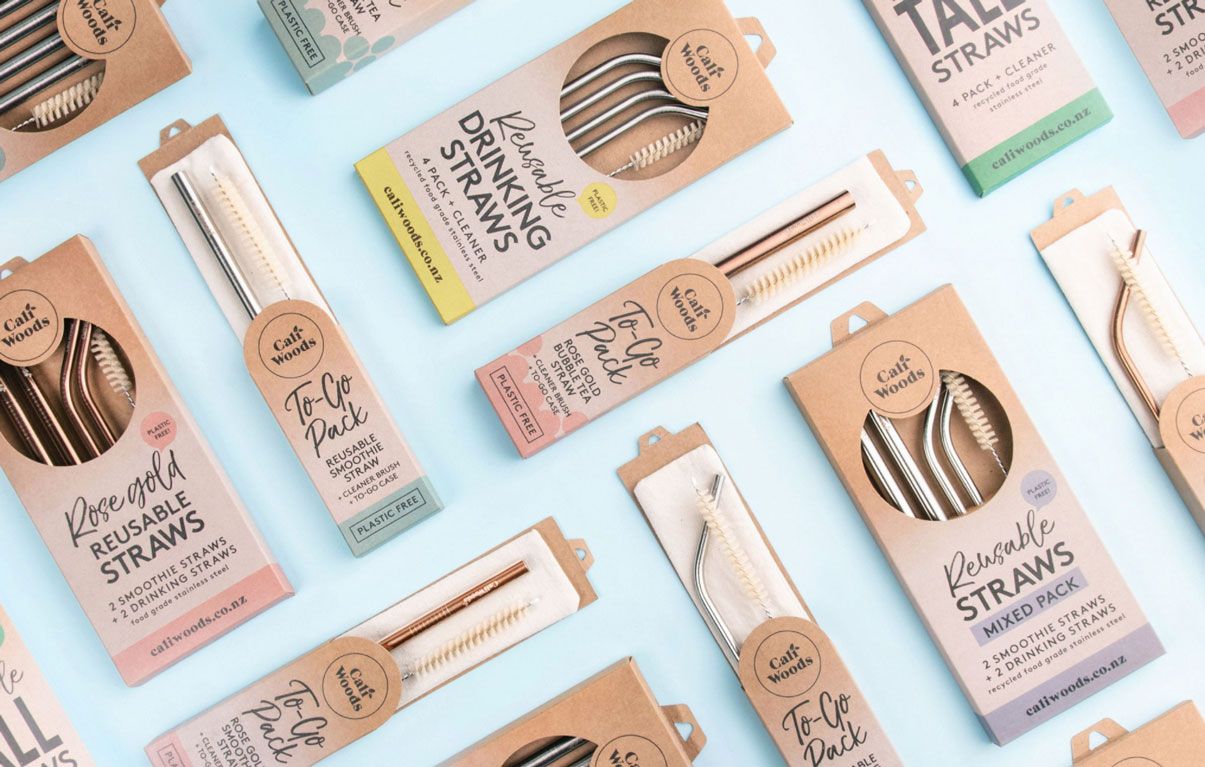 CaliWoods is a reusable straw company that redesigned their packaging to aid the environmental movement of reducing plastic pollution. They not only wanted to promote sustainable lifestyles for their customers, but they also wanted to incorporate eco-friendly practices into their company as well. Their new packaging design uses unbleached kraft paper and a 100% plastic free shipping policy. The kraft packaging combined with their pastel color pallet offers an inviting and fun experience for those who are looking to incorporate more environmentally conscious choices in their everyday lives.
4 - Riesco Company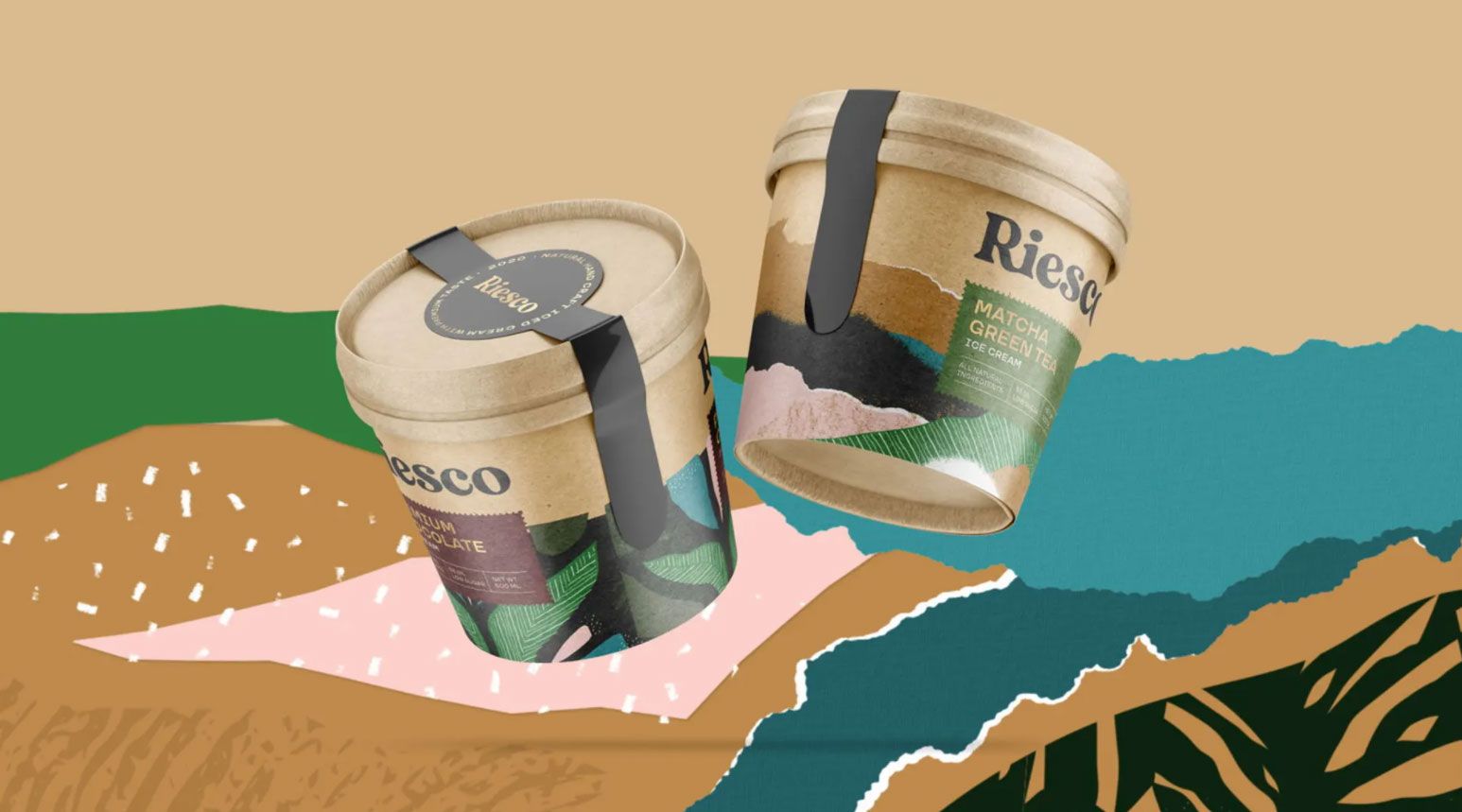 Riesco's vision was to provide a guilt-free ice cream experience to its consumers and they do just that not only through their natural ingredients, but also with their new sustainable packaging. Riesco wanted to reduce their plastic packaging waste so they converted all of their product packaging to food grade kraft paper. Their new eco-friendly packaging with contemporary landscape artwork provides a natural and premium aesthetic to enhance their brand and the ingredients they use in their ice cream.
5 - Zoomin
Zoomin is a personalized photo service and the company has been wanting to refresh their packaging that would make an impactful statement with their customers and positively impact the environment. So, they went with eco-friendly kraft paper for their packaging because at the end of the day, their main goal for their packaging was for it to be clean, fresh, and economical. On top of that, they incorporated a "zentangle-inspired" pattern to subtly reference their brand name as the design looks like it's being zoomed in on.
--
Check out some of our other weekly favorites: