If you've ever made a purchase at a retail store, you probably left carrying a shopping bag with your products inside. Have you ever noticed the design of these bags?
While the unboxing experience is important, equally as important is the customer experience post-purchase. If you sell clothing at a retail store, run a boutique shop, or work in a restaurant, paper bags provide the perfect canvas for you to showcase your brand beyond your store.
Here are 6 different paper bag designs to help you decide the type of paper bag that's best suited for your brand and products.
Paper Bags with Rope Handles
If you sell heavy items such as electronics, or fragile items such as wine bottles or glassware, paper bags with rope handles are the most ideal. These handles are made of rope and securely bound to the paper bag, allowing it to withstand the weight of heavier items.
1 - Apple Retail Bags with Rope Handles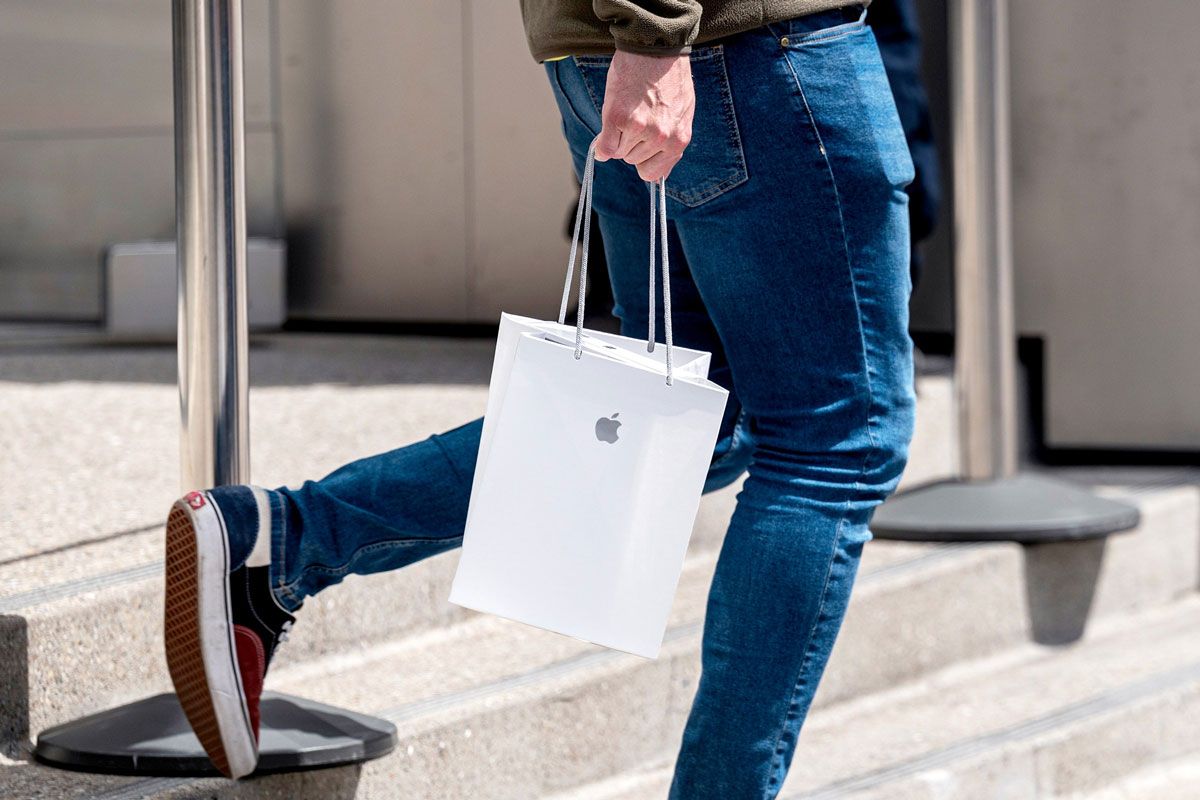 A very widely known example of a brand using paper bags with rope handles is Apple. With over 500 retail stores around the world, it's no surprise that many people visit the Apple store in person to make their purchase.
Given the high value of Apple products, and the varying weight of products (e.g. from lightweight AirPods to heavy MacBook Pro laptops), these bags must be sturdy and not break when a customer carries their product home.
In terms of the design, Apple has gone with a minimal bag design by just adding their silver logo to the sides of the bag, and using a gray rope. Their designs have always been minimally consistent across all products, and their bags are not any different.
2 - Under Armour Bags with Rope Handles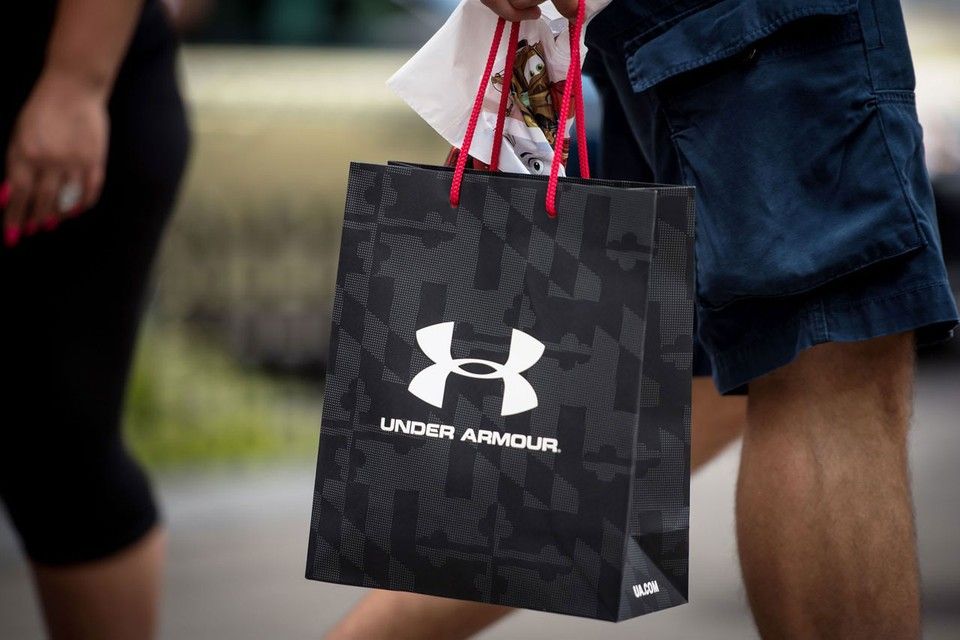 Under Armour is a fitness brand that sells products ranging from clothing and shoes, to bags and fitness accessories. Like Apple, Under Armour has used custom printed paper bags with sturdy rope handles as one of their retail shopping bags.
Under Armour has opted for a printed pattern design across the entire bag, paired with a bold white Under Armour logo in the middle of the bag, making their brand instantly recognizable from afar. Their rope handle is also a bright red, in line with their brand colors.
Paper Bags with Ribbon Handles
Paper bags with ribbon handles are ideal for transporting premium, lightweight items. With unique ribbon handles that can be customized to any shape, size, material, and color, it's no wonder these bags elevate the look and feel of the paper bag.
3 - Victoria's Secret Retail Bag with Ribbon Handles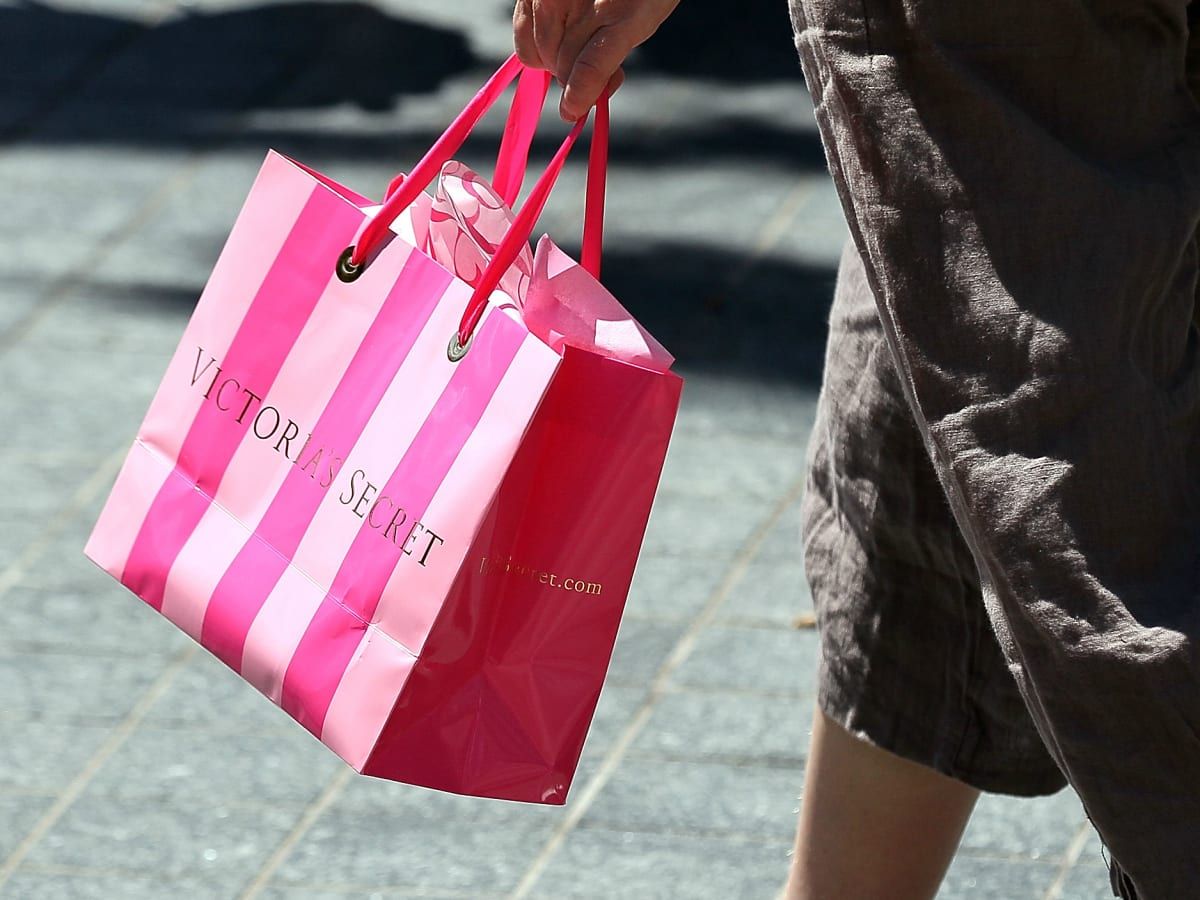 It's no secret (pun intended) that Victoria's Secret is a fashion brand that emphasizes beauty and luxury. Their products range from lightweight clothing to accessories such as perfume and lotions.
Given their products aren't too heavy, these ribbon handles provide the perfect blend of function and design. Anyone carrying these bags immediately recognize the Victoria's Secret brand with the pink stripes, further accentuated with the pink ribbon handles.
4 - Marks & Spencer's Gift Bag with Ribbon Handles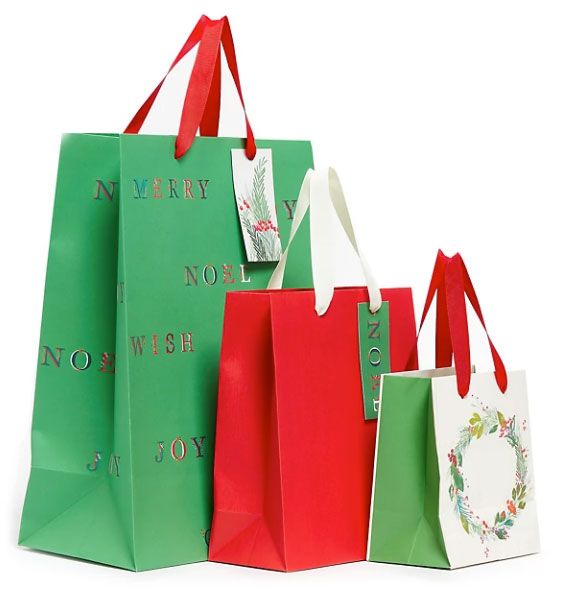 If you want to step up your gifting game, Marks & Spencer has you covered. In their retail stores, they offer printed gift bags with ribbon handles that you can purchase in different sizes, colors and quantities.
Their bag designs are pre-printed and include unique silver foil stamping of text. The colors are in line with the holiday theme, which includes a good combination of red, white, and green. The ribbon handles are also made of a thicker material, ensuring your gift bags are sturdy.
Twisted Handle Paper Bags
Looking for a 100% paper bag solution? Twisted handle paper bags, also known as twisted handle carrier bags, are ideal for carrying lightweight products such as food and clothing. These handles are made with machines, and as the name suggests, is simply paper twisted together to form a sturdy handle.
5 - Zara's Twisted Handle Kraft Paper Bag
Zara has been heavily steering towards becoming a circular business, with stores adapting to reduce their environmental impact.
Their shopping bags follow this mission - the bags and handles are made with kraft paper, meaning they're completely biodegradable. While customers can reuse their bags multiple times, it's good to know that after its many uses, these bags will biodegrade.
These twisted paper handles are sturdy and allow customers to safely hold their purchases - anything from large coats to small accessories. Their paper bag design is minimal, with the bold white Zara logo that can capture anyone's attention on the street.
6 - Food Panda's Twisted Handle Paper Bag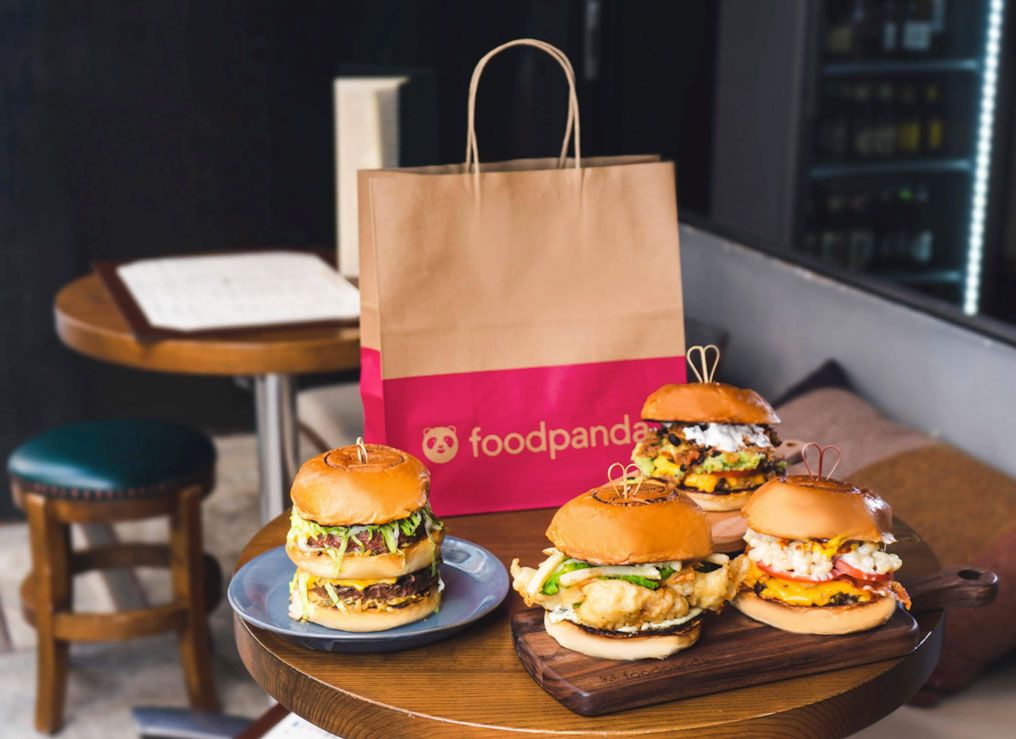 With the sheer number of food deliveries happening on a daily basis, we all know that there's a lot of packaging waste, not just in the containers but also the bags to transport the food.
Food Panda has opted instead to use paper bags with a twisted paper handle for all of its food deliveries. These bags come in different sizes and are very sturdy, sometimes carrying not just a meal for 2 people but groceries for a few days. They've also used a kraft paper bag and included their famous pink Food Panda branding on these bags, making it very easy to identify a delivery is coming.
--
When choosing a paper bag for your brand, be sure to consider the weight of your products and decide on what type of handle you'd like to go for. As for the bag design, the paper bag is your canvas to be as creative as you'd like!
If you'd like to order custom printed paper bags for your brand, check out our shop here.