The kinds of boxes you could package your products in are countless. No doubt, tray and sleeve boxes offer a great unboxing experience by letting your customers essentially slide out to reveal your products. We most commonly see tray and sleeve boxes when with soaps, macarons, jewelry, or phones. However, you can pack just about anything in a tray and sleeve box.
These boxes offer both aesthetic and functional advantages. Having a separate tray and sleeve gives you more room for customization without one element depending on the other. Furthermore, these boxes can be optimized for shelf display by showcasing the tray. Aesthetically, they can be designed to your liking and include creative artwork. Here are 4 tips to get you started on designing your tray and sleeve boxes.
1 . Brown boxes don't always have to be dull - go for kraft tray and sleeve boxes
Plain brown tray and sleeve boxes made of corrugated cardboard laminated to your liking aren't going to make the best impression on your customers. But that doesn't mean you can't make changes to enhance the brown box aesthetic to something more appealing to your clientele.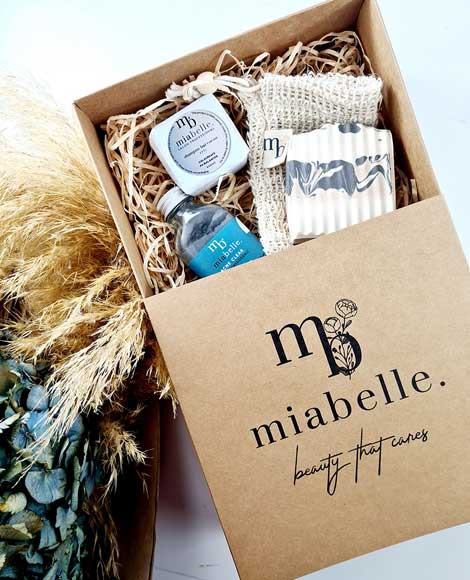 Kraft boxes are a perfect choice if you are looking to keep your packaging simple while ensuring your boxes showcase your brand in a positive way. The kraft material is 100% compostable and biodegradable which adds to the sustainable aspect of your business. You can also print on kraft boxes. Add your branding material and logo to make the box more memorable for your customers. To make the unboxing and post-purchase experience more interesting, include a how-to or steps for you consumers to compost the box at their homes.
2. Custom inserts to make for a better unboxing experience
While sliding out your tray in your 2-piece packaging makes for a great reveal, you must always consider the state of the products inside your tray. If your products are moving around inside and scatter as the box is being opened, it could dampen the excitement of the reveal. In such cases, inserts work best.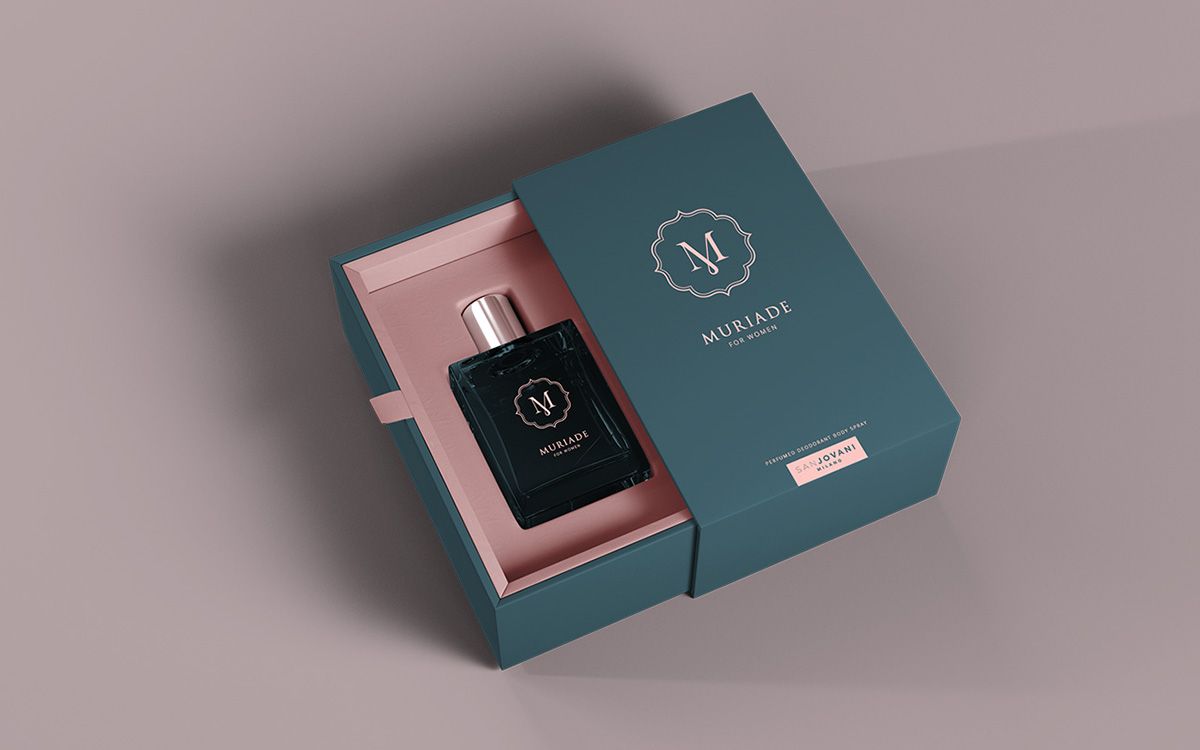 Custom inserts are designed to fit your products perfectly and prevent them from moving around inside the box. Additionally, it provides an added layer of protection for your luxury or delicate items such as perfume bottles and jewelry. Inserts can also be customized to your liking. They can be printed on and are a great placeholder for marketing material that you don't want your customers to miss.
If you are looking for added protection and packaging heavy items, consider going for foam inserts. These are most commonly seen when packaging jewelry and electronics. Additionally, opt for rigid tray and sleeve boxes since they are more sturdy and made of thick paperboard.
3. Shapes to fit your needs
Tray and sleeve boxes can be made in any shape that suits your products. Go for bigger boxes, with inserts if you want to package multiple items instead of going for two separate boxes. Include a ribbon to make it easier to pull out the tray or a thumbhole.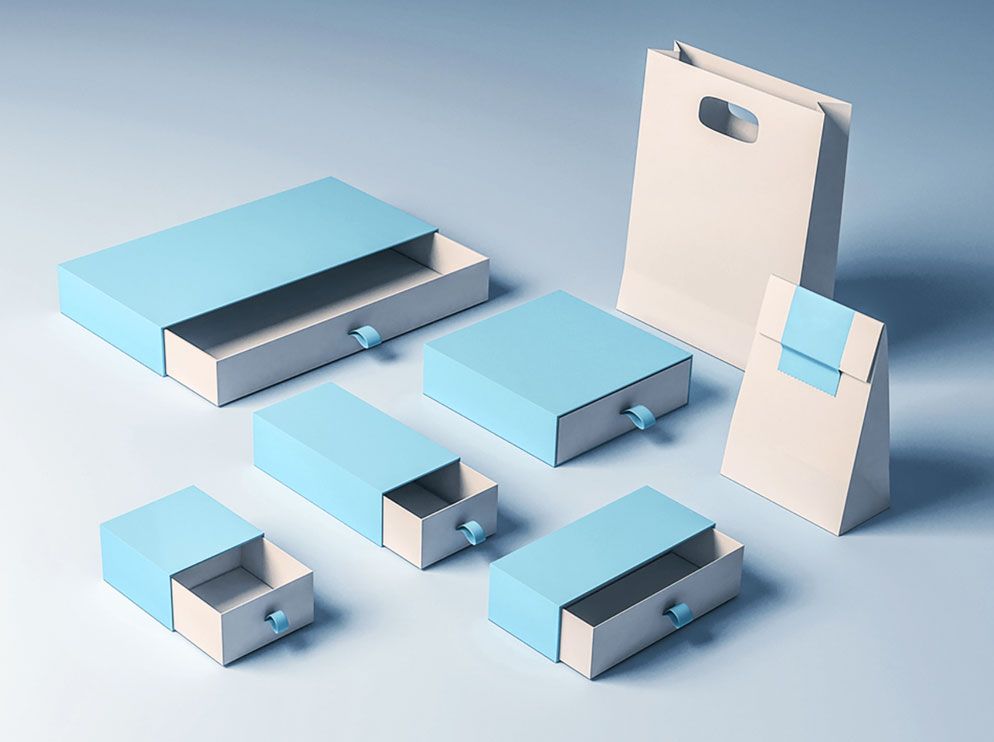 Tray and sleeve boxes can also be customized to fit other requirements. Want your customers to have a sneak peek into the product before buying? Why not include a see-through window on the sleeve! This is especially useful when you have multiple variants in the same product category. For example, multiple flavors in the same line of perfumes.
Another alternative would be to use a folding carton box for the sleeve to provide your packaging with an added layer of protection. Include a window on the folding carton sleeve to make it more intriguing.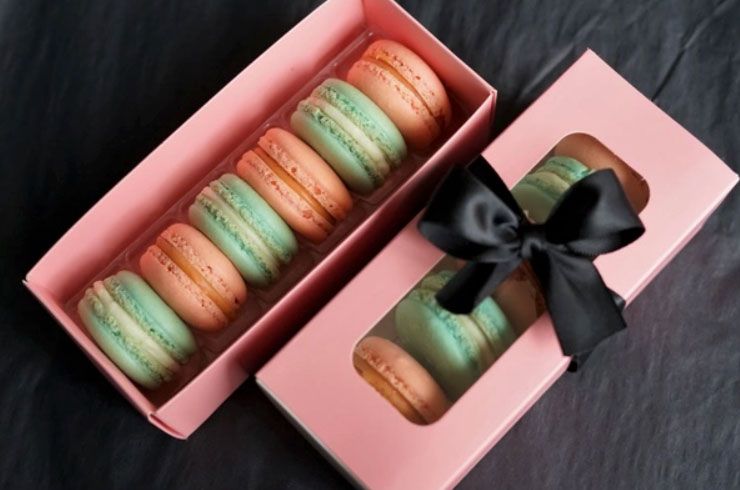 It is also a great idea to print inside the tray. If you only packaging one item, consider including patterns of information inside the tray that can catch your customer's attention. You can also include QR codes that encourage your customers to find you online and on social media.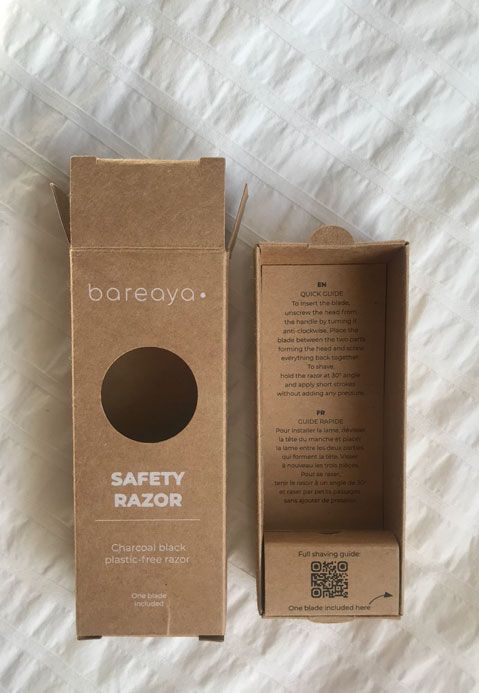 4. Easy assembling and storage with foldable tray and sleeve boxes
If you ordering packaging for months ahead and would prefer boxes that are easy to store and assemble, then foldable tray and sleeve boxes are perfect for you. They can hold lightweight items such as soaps and cosmetics. When delivered from the supplier to you, they are flattened. This allows you to save on shipping costs or order more boxes in a single order since flattening them saves space. In order to assemble them, one has to simply fold them into shape. Done in minutes and ready to go! Here is a quick tutorial on how to assemble a tray and sleeve box.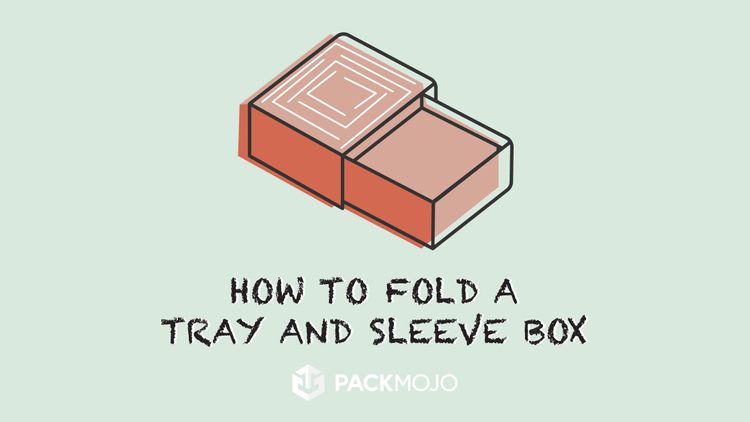 Tray and sleeve packaging comes with a promise of durability and attractiveness. Including personal notes or small gifts also influences the post-purchase behavior of customers and brings them back for me. With these 4 simple tips, you can get started on designing your tray and sleeve packaging.
Check out tips for designing other packaging: