Do you provide samples?
While we don't provide single, fully completed, printed samples, we do offer a couple of sampling options based on your needs.
Option 1: Sample Kit
Purpose: to see what production-grade boxes look like.
Cost: US$20
We offer a sample kit which consists of 5 pre-printed boxes - a combination of mailer boxes and folding carton boxes. These are boxes produced with production machines, and is the quality you should expect once your orders are produced. Our sample kit is the best way for you to see the quality of our materials, print, and finishes.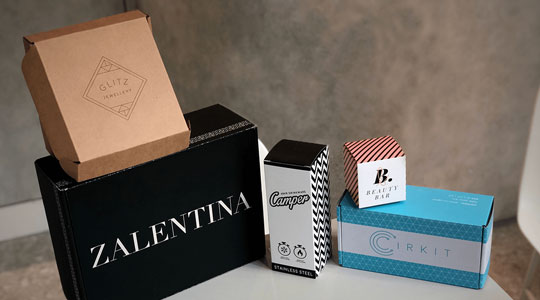 Option 2: Blank Box + Print Proof
Purpose: to test size & structure of box, and check artwork to be printed.
Cost: US$40+ (depending on complexity)
Blank Boxes
We offer blank box samples for customers to test the size and structure of the box. If you want to see how your products will fit in the box, this is the best way to do so.
These blank box samples are made using sampling machines, and do not have any print, finishes, or coating on them. Because the purpose of these blank boxes is to test the size/structure, the quality of these boxes are not production-grade. You might find these boxes harder to fold and may see small tears in the paper, but that is normal. To see what production-grade boxes look like, you can get a sample kit.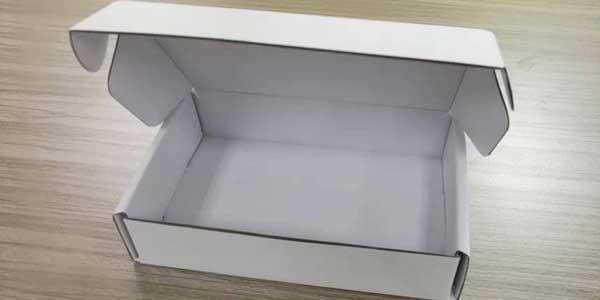 Print Proof
We offer print proofs as a way for customers to check the artwork that will be printed on their packaging. These are printed on a standard sheet of white paper, similar to how you would print something at home. With print proofs, you can see whether any adjustments need to be made with your artwork prior to going into mass production (e.g. check the alignment of images, check for spelling, etc.).
Note: we do not provide Pantone print proofs.