Discover how your brand can use recyclable kraft packaging for your products and make an informed decision on whether kraft paper is the right option for your business.
When considering custom packaging, using simple brown boxes seems like it's never an option. While cardboard boxes are usually avoided, kraft paper boxes are becoming an increasingly popular choice despite the dull color. In fact, it is this very color, along with the rustic look, durable nature, and sustainable aspect that makes it so popular.
Considering going kraft with your packaging? Dive into this guide to get the 101 on kraft paper plus some inspiring ideas for your custom boxes.
What is kraft paper and how is it made?
Kraft paper is a type of paper resulting from pulp that is prepared using the kraft process. Kraft in German stands for 'strength' and that's exactly the quality that makes it so desirable.
'Virgin' pulp or natural wood fiber are used to make kraft paper. It has a higher ratio of sulphur than other processes such as, solid bleached sulphate (SBS) or recycled paperboard. This sulphur ratio keeps the fibers strong and prevents the degradation of cellulose. Coated, unbleached kraft paper has no bleach and retains it's dark brown color. This type of paper is 100% eco-friendly. However, it can also be bleached to make white pulp.
Kraft paper is also used in making corrugated cardboards. It is layered in the fluting process which adds strength and tenacity to the cardboard. This type of cardboard is generally more tough than corrugated cardboards made of test paper.
Why choose kraft paper?

1 - Kraft paper is eco-friendly
As mentioned above, the number one reason to choose kraft paper over other types of paper is for it's sustainable manufacturing process and it's recyclability factor. This ensures that you, as a brand, are not only making a conscious decision to make eco-friendly boxes, but also passing on the responsibility to your customers who can also do so by simply recycling the box or choosing to compost it.
One thing to note here is that in order for kraft paper to be 100% degradable or compostable, you must ensure that is uncoated with any finishes. For example, adding lamination to your kraft paper box will increase the time it takes to degrade since the thin film of plastic lamination is not compostable.
2 - Kraft paper is durable and versatile
The second reason to choose kraft paper is for its durability. These boxes can resist moisture and tolerate heat and rough handling. This makes them the perfect choice when choosing to package heavy products like electronics or delicate items like jewellery. They are also great for shipping and delivery.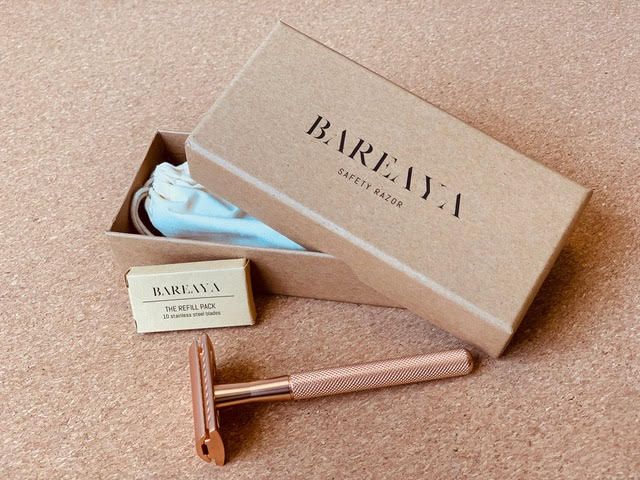 Kraft paper comes with the versatility of being shaped into many types of boxes right from rigid boxes to folding cartons. This ensures that no matter what types of product you have, kraft paper is always an option.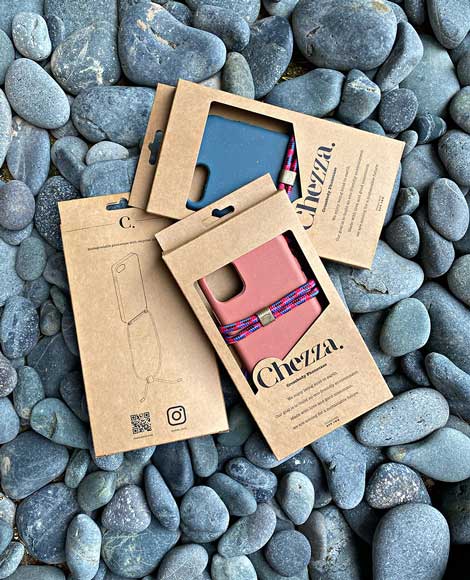 Custom packaging inspiration for kraft paper

1 - Eco-friendly ink
While kraft paper looks great in its own skin, don't let that stop you from printing on it to tell your brand story with your packaging. Kraft paper is, in fact, one of the easiest types of paper to print on. Do opt for water-based or soy-based ink as these options are more sustainable than petroleum-based ink. You can also include add-ons such as embossing and foil stamping to enhance the look of your packaging.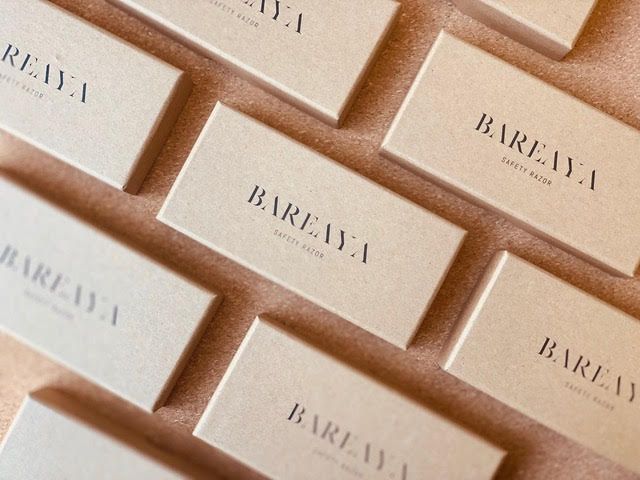 2 - Custom kraft inserts
You can also choose to add custom kraft inserts to your boxes. These inserts help hold your products in place and reduce the likelihood of damage during shipping. They also add a touch of fascination to your unboxing experience. For example, OMSA used custom kraft inserts within their kraft mailer boxes to store their skin care products.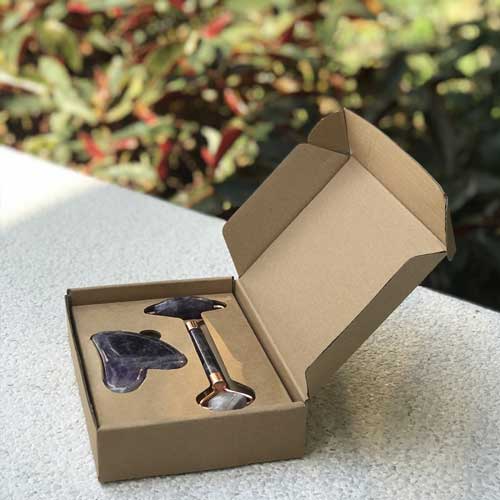 3 - Cut-out windows
Normally, when boxes have cut-out windows, you would see a thin film of plastic covering the part that is cut-out. In order to avoid the use of plastic, you can simply leave your cut-out window without any coverings. For example, Chezza chose to leave an open cut-out in their folding carton boxes to give their customers a sneak peak of their sustainable phone cases. They avoided the use of any plastic film to align with their value of eco-friendly packaging.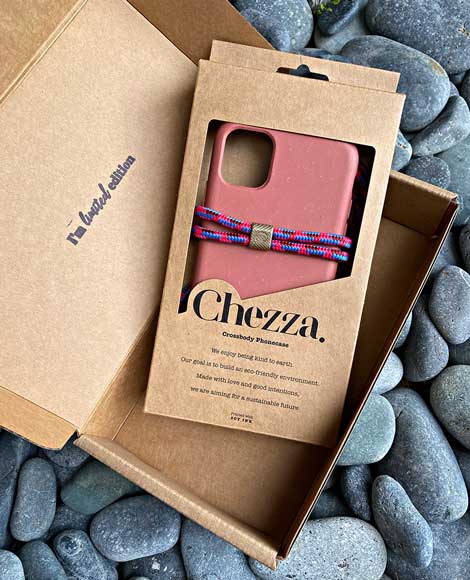 4 - Kraft tray and sleeve boxes
If you want to go for something other than mailer boxes or folding cartons, then you can always go for tray and sleeve boxes. These boxes are great to package lightweight products and give customers a killer unboxing experience thanks to the sliding tray that perfectly reveals your products. Mia Belle is one such company implementing this idea for their plant-based, ethical, cruelty-free, natural and organic home, body and bath products.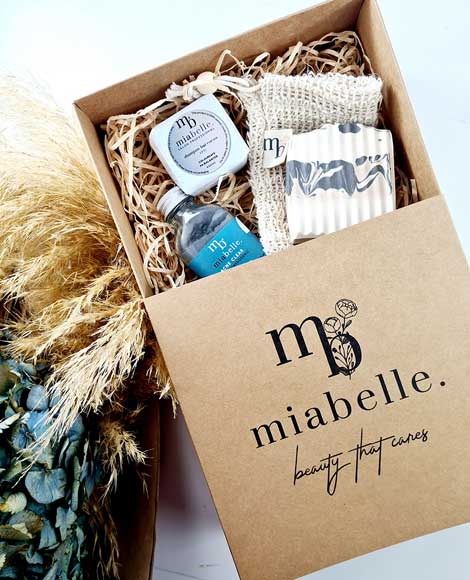 Now that you have all the necessary information regarding kraft paper boxes, get started on designing your sustainable, affordable and functional packaging. At PackMojo, we not only provide our clients with kraft paper packaging, but also soy-based ink printing to ensure 100% compostable and recyclable packaging. What's more? For every 200 boxes you order, we plant one tree and gift it your company.