E-commerce brands are finding it increasingly difficult to make a lasting impression on their customers. The lack of storefronts makes it harder for these companies to have a physical element that customers can easily recall. Furthermore, making a brand stand out in the social media space and keeping the products in the customer's top of mind among all the other content is an uphill battle.  
For such brands, making the product and the packaging shine is a great way to make a good first impression. This where the unboxing experience comes into play.
What is unboxing?
With unboxing, your brand's aim should be to make customers say, "I was not expecting the product and packaging to make me feel this good." This is a sure-shot way of ensuring your customers would remember your products and more importantly, your brand and what it stands for. It's more than just the simple act of opening up a box. The focus is on the excitement and little sparks of happiness your customers are feeling as they open it up. A good unboxing experience can make a difference in the way your brand is perceived and increase word of mouth (the millions of YouTube videos can vouch for that).
Why should I create an unboxing experience?
When Apple launches a new product, the internet sees a surge of unboxing videos and photos. This is because the experience of opening up a new iPhone, in a way, gives customers the feeling of receiving, opening, and using the product. In fact, 55% of those who watch unboxing videos claim the video convinced them to purchase the product.
Telling your brand story
Unboxing can add to your brand's value proposition. The way the box is designed could be a great way to tell your customers what your brand stands for. Every unboxing experience has, in some form, a custom packaging element to it that makes it different from a standard brown box. These custom elements allow you to tell a story, something you would want your customers to remember you by. For example, a personalized note to your customer giving them more information about the history of your company and what's in store for them after unboxing your product enhances the experience.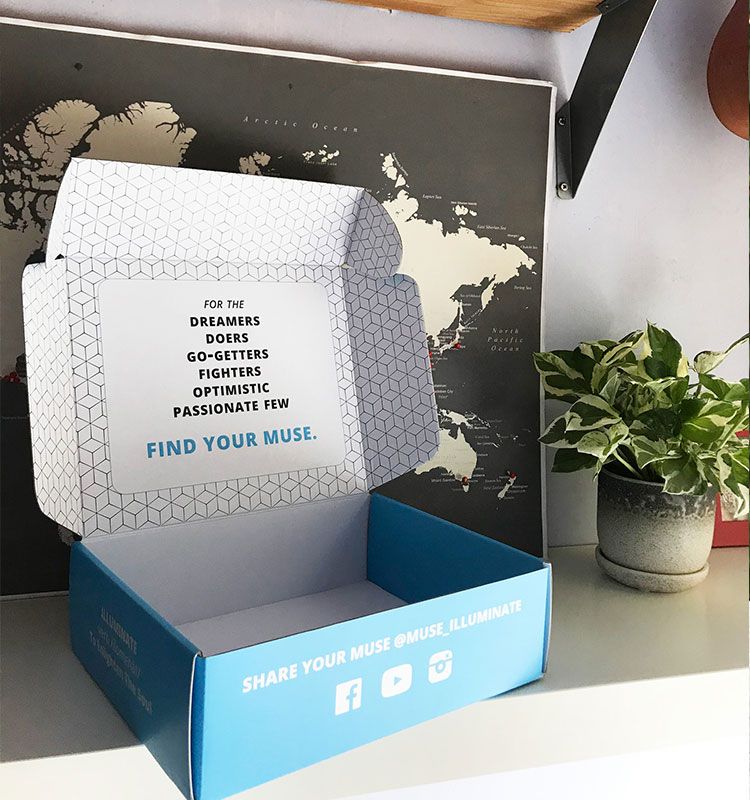 Social tool and indirect content for your brand
40% of consumers will share an image of your packaging on social media if it is unique or branded. A good unboxing experience is a guaranteed way to get your customers talking about your brand. This a gateway to get more customers to notice your products and purchase them. Additionally, you can leverage all this content by re-sharing, organizing giveaways, and starting more conversations.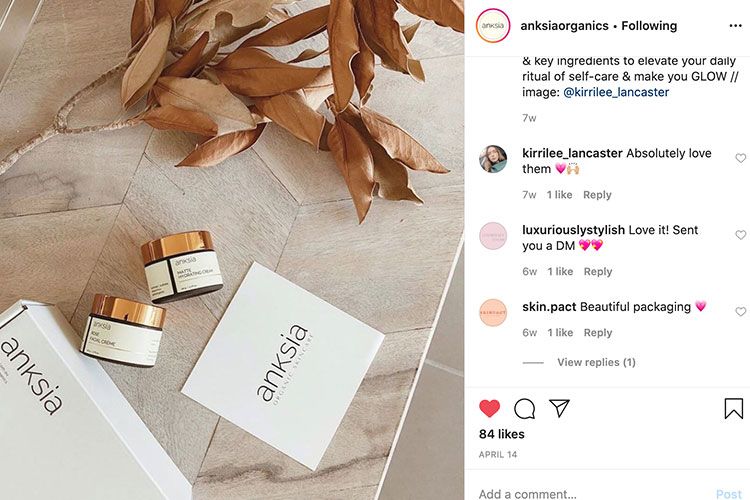 Customer retention
Unboxing also drives brand loyalty. When done right, it can induce powerful emotions that keep your customers locked in. By sharing your product photos, your customers get a sense of being an ambassador for your brand which makes them want to buy more. In fact, 50% of shoppers will recommend your product if it came in gift-like or branded packaging. Including personalized thank you notes also gives them a sense of being valued and makes the experience that much more enjoyable.
How do I create an unboxing experience?
While there is no rule of thumb to creating an unboxing experience, there are some important points you can keep in mind.
Make it easy to unbox. This is probably the most important one. Make sure your packaging is easy to open. Your customers shouldn't have to go through extreme lengths or use excessive force to open the box. This would frustrate them and might even result in negative reviews.
Think compact packaging. A bigger box does not translate to a better unboxing experience. The right size is one of the factors that influence how your product and packaging is perceived. Compact packaging is a great way to reduce waste and is also more cost-effective.
Eliminate unnecessary packaging material. The use of tissue paper, bubble wrap, and foam rolls can help protect your products. But, excessive usage can result in a lot of waste that your customers would have to dispose of. This might even prevent them from reordering. Moreover, these materials can add to your packaging costs. They also make your packaging a lot heavier which in turn increases the shipping prices.
Consider including free samples and discount cards. Free samples motivate your customers to share your products with others. Discount cards are a great way to encourage a repeat purchase.
Focus on the senses. In order for your customers to feel something as they open the box, it is imperative to build your packaging in a way that excites their senses. Make your packaging visually appealing. Use bright colors and matte or glossy finishes. The use of different textures like crepe paper and add-ons like embossing can help enhance the 'touch' aspect of your packaging.
What boxes and add-ons work best?
Rigid Boxes: For a perfect unboxing experience and zero compromises on the safety of your products, rigid boxes are your best bet. These boxes are sturdy and use high-quality materials and great finishings. They give your packaging an element of luxury and make for a great product reveal. Check out more about rigid box packaging here.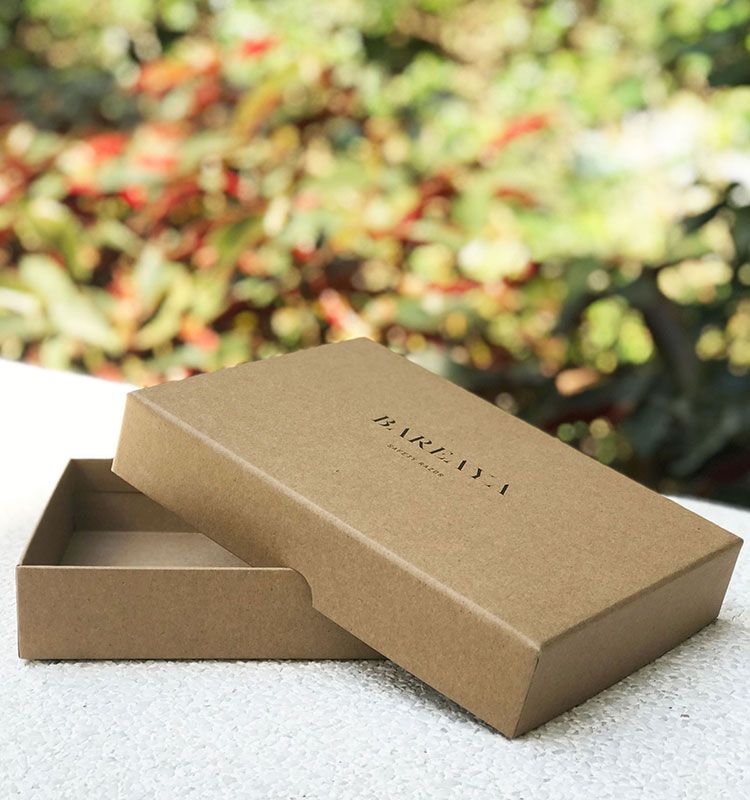 Corrugated mailer boxes: Mailer boxes are made of corrugated cardboard and can be fully customized with print on the outside and inside of the box. Matte or glossy finishes can add to the aesthetic appeal. These boxes are bound to give your customers an Instagram worthy unboxing experience. Click here to find out more about corrugated mailer boxes.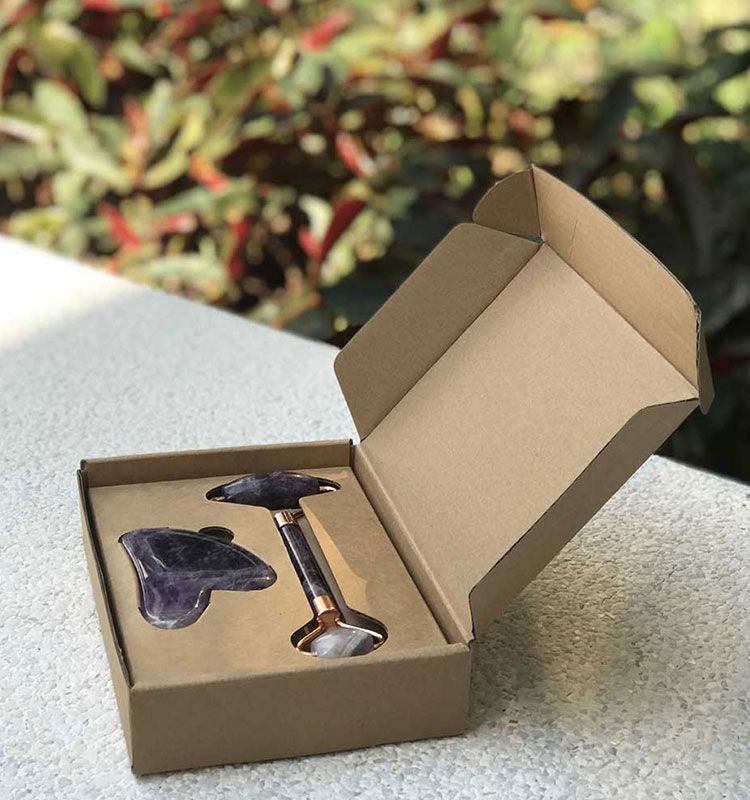 Custom box inserts: Custom box inserts are designed to ensure your products are secured inside the box. If you have multiple products, these inserts allow you to position your products exactly the way you want them. Additionally, your customers can look at all the parts of the product they order instead of having to search for it inside the box. Click here for more information on custom inserts.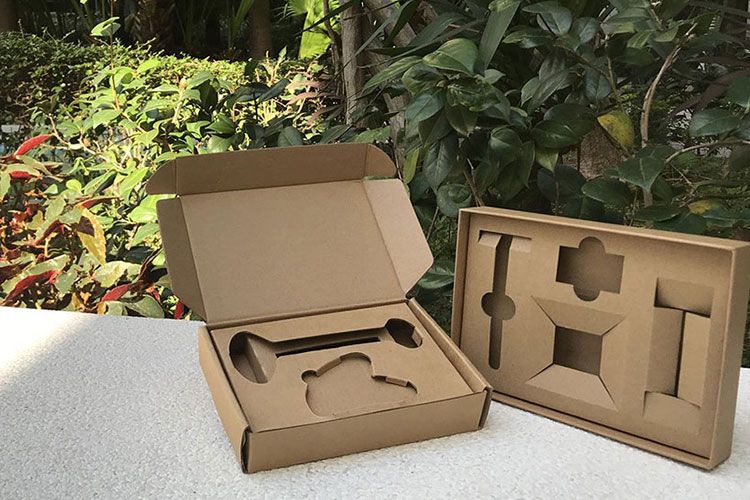 Custom Stickers: Stickers are a great way to showcase your brand. They add to the visual aspect of your packaging. They can even be used to seal your boxes shut. Consider including an extra set of stickers for your customers to make use of and share with others. Find out more about stickers here!
I've created an experience, now what?
It isn't just enough to create an unforgettable unboxing experience. You must leverage it as a marketing tool to get the most out of it. Unboxing goes perfectly with an influencer marketing strategy. Alternatively, it could be a great way to get influencers to notice your brand and promote it. Be sure to share your customers' experiences and give them the feeling of being an advocate for your brand. Additionally, share images of your packaging to entice customers to place an order. After all, who doesn't want an exciting experience to be delivered to their doorstep!