Right from packaging cosmetics, fragrances, and toys to candles and books, folding carton boxes are your go-to for packing any lightweight items. Not only do they look aesthetically appealing, but are also 100% recyclable (provided you use sustainable inks). All this without breaking the bank.
What are folding carton boxes?
Folding boxes, also known as product boxes, are usually made of paperboard. Once the dieline (the design and shape of the box) is printed, it is cut into the shape. As the name suggests, these boxes have to be folded into shape and glued once the dieline is cut. You can always ask your supplier to ship these boxes to you in a flattened shape, which not only saves space but also makes it extremely easy to store. When you have to package your items, all you have to do is unflatten these boxes, fold them into shape and you're good to go!
Here's a video on how PackMojo's folding cartons are delivered and how to fold them into shape.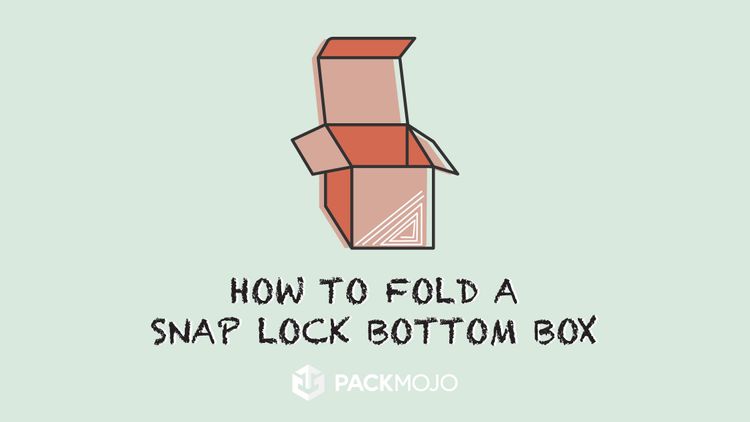 Folding Carton Box Design
Focusing on the packaging design can better refocus your customer's attention to your products. In fact, 30% of brands have claimed this to be true with their customers. Product boxes give you the liberty of designing them in any way you want. They can fully be customized on the inside and outside of the box. This gives your brand tons of creative freedom to express your story, make your products stand out, and attract more customers.
To get your creative juices flowing, we have compiled a list of ideas that could be included in your packaging design to make your products stand out any shelf and any screen.
Functional ideas

1 - Folding cartons with windows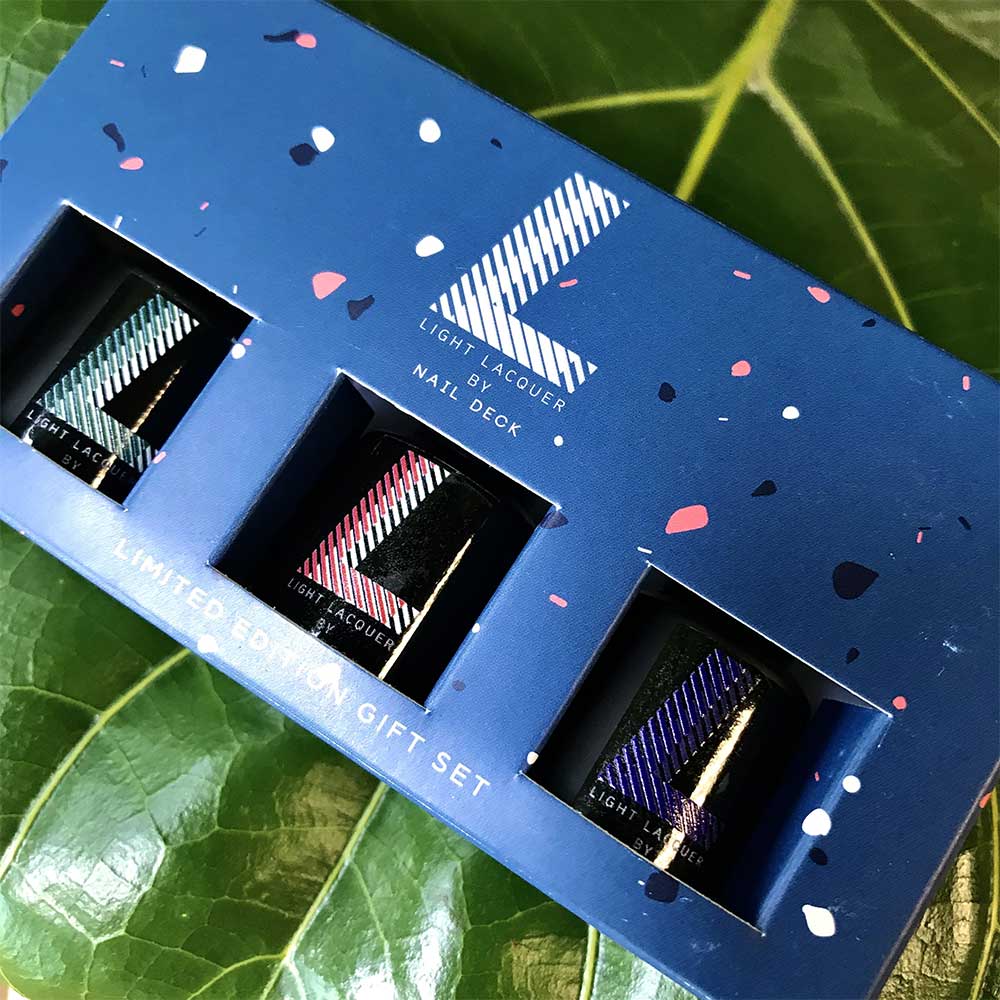 Folding boxes with windows give customers a sneak peek into the design and look of the product but still keep the excitement alive for the unboxing. When used to package items such as nail color and makeup products, they can also help you to categorize and identify shades and colors. Nail Deck uses product boxes with windows for their vegan nail paints. The bottles show through the window and give the packaging a pop of color.
2 - Folding carton boxes with tear strips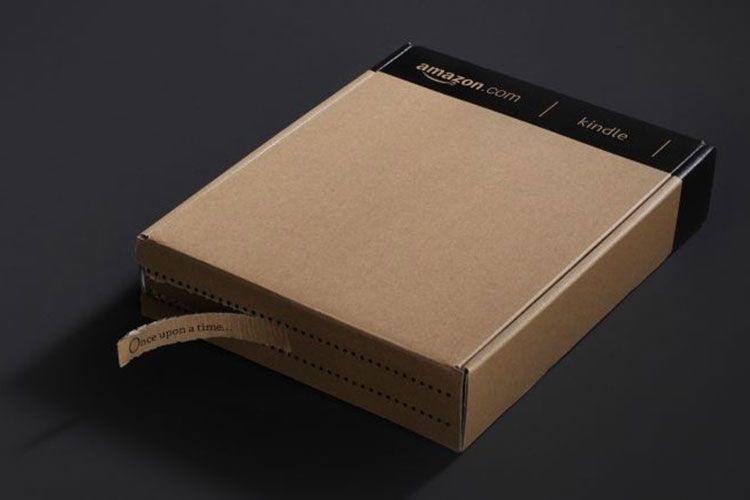 Folding cartons with tear strips allow for quick and easy unboxing of the product. The tear strip is created during the printing and cutting process. When designed correctly, the tear strip can give the box a clean opening while keeping the shape intact. This also helps the customer store the product in the box without having to discard it immediately.
Note: the photo above is of a corrugated mailer box with a tear strip, but the same concept applies to a folding carton box.
3 - Folding boxes with custom inserts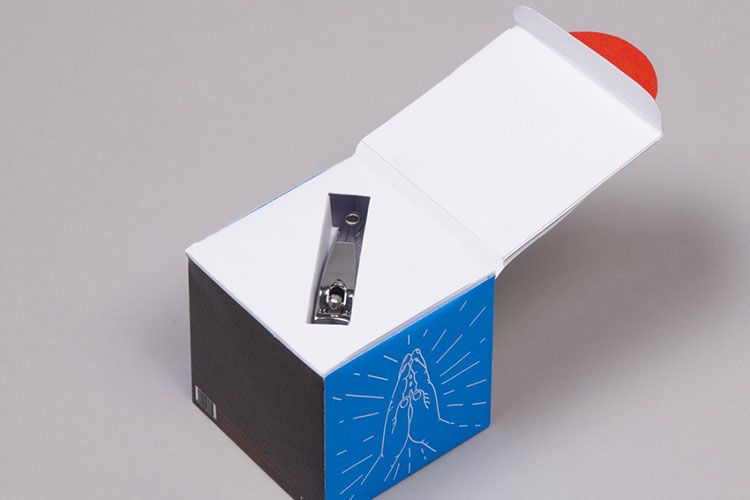 Besides enhancing the unboxing experience, custom inserts hold your product in place and give the packaging an extra layer of protection. Custom inserts have to be customized according to the size and shape of the product as well as the dimensions of the box. Honoka uses a custom insert to hold nail clippers in place and present it nicely.
Aesthetic Ideas

1 - A pop of color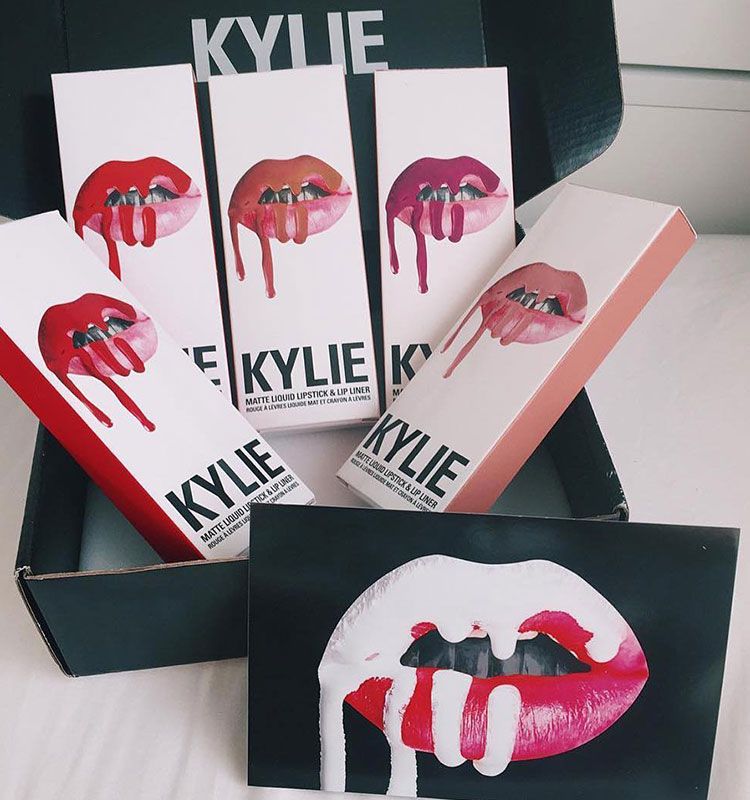 Colors schemes play a big role in packaging. Not only do they make your packaging more memorable, but they also help associate it with the brand. Having said that, it is important to restrict your color usage. Using too many colors can lead to the packaging looking overwhelming. In the case of Kylie's lipstick packaging, the colors represent the shade of the lipstick. The neutral white background helps makes the colors pop out.
One other thing to mention here is that Kylie cosmetics uses a larger mailer box to ship their folding boxes containing the lipsticks. Since product boxes are lightweight and thinner than rigid boxes and mailers, it is advised to ship them in a larger mailer box to avoid dents and scratches. The brand also includes a personalized thank you note.
2 - Add-ons such as stickers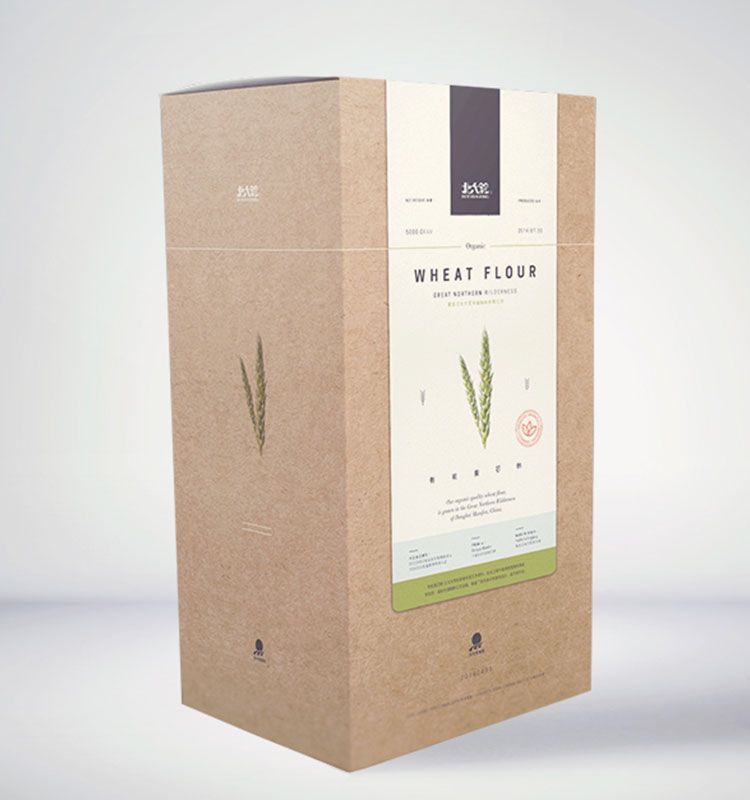 Having to order different colors of boxes for different products could make your orders long and confusing and put a dent in your wallet. A cost-effective way to deal with that is to order a "classic" or "base" box and build on the appearance based on the product. For example, in the picture above, the "base" box is a plain brown folding carton. Depending on the kind of product the customer orders, the brand places a custom sticker with all the relevant information about the product. The sticker also acts as a functional aspect as it helps keep the box sealed and secures the product. Since the sticker for each product is different, it makes the overall packaging look different too.
3 - Playful, witty, and creative ideas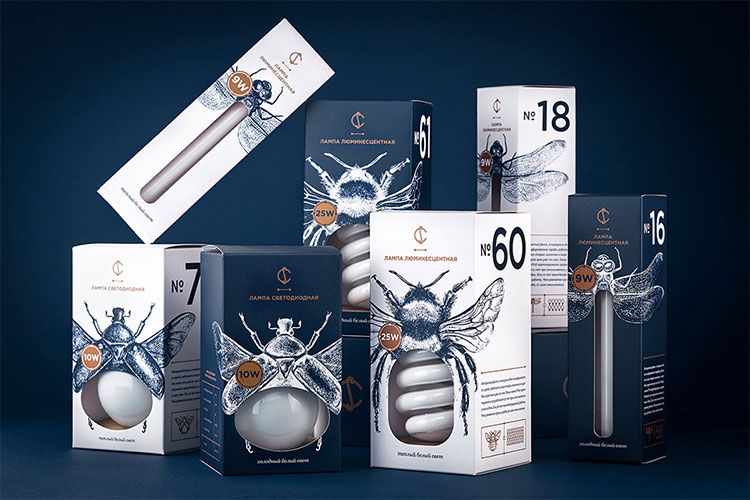 When packaging is designed creatively, it will surely leave a great first impression on your customers. Think about your product, your brand values, and your customers' beliefs. A product as simple as light bulbs is enhanced ten-fold just by the packaging. It is believed that Edison's invention of the light bulb was inspired by fireflies. CS lightbulbs' design of the insects on their packaging draws inspiration from that very story.

4 - Reflecting your brand and your product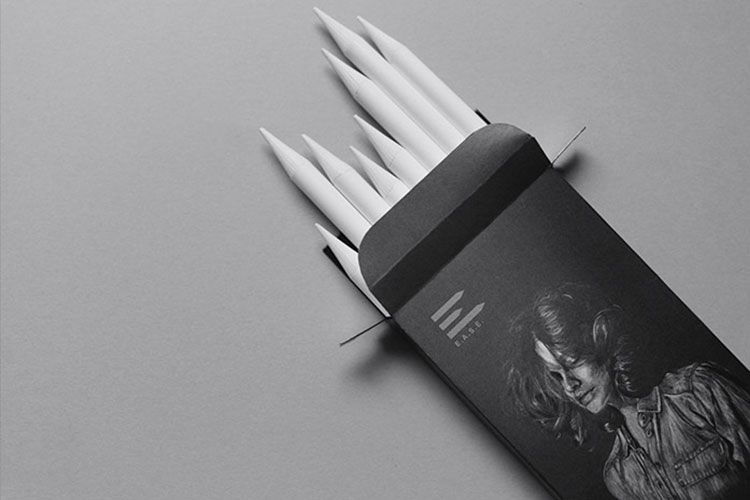 It is always a good idea to make your packaging relevant to the product. When your customers are able to connect your folding box design to the product, they are more likely to remember it and also purchase it. This is especially true when your product is an everyday item, for example, sketching pencils. Ensuring your packaging complements your products will make you stand out from your competitors. E.A.S.E literally and metaphorically uses their packaging as a canvas to showcase what their product can do.

5 - Product information and marketing tool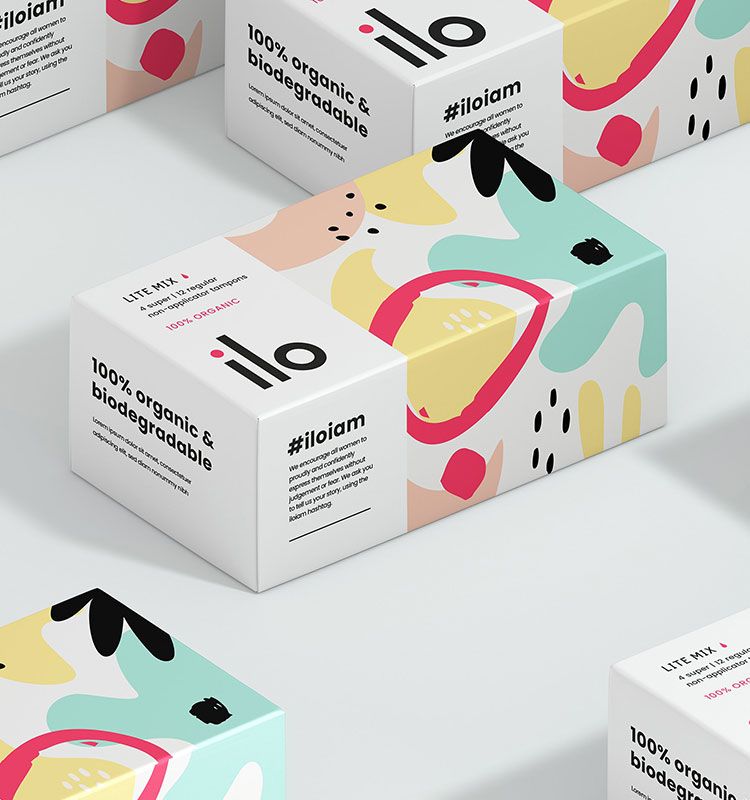 Your packaging is not just a way to secure your product. It can also act as a marketing tool and present your customers with relevant information about your brand and products. Ilo uses a part of the packaging to present customers with everything they need to know about their purchase and the brand. It also displays information on their hashtags and social media handles to encourage customers to share the product, the packaging, and their experience using it.
Now that you have an idea of what folding carton boxes are and how you could design packaging for your brand, jump into the fun bit of materializing your vision for your boxes. Check out our quote tool to get a quote for your folding cartons.