Stickers can turn your boring brown boxes into something valuable and amazing. A budget-friendly alternative to printing intricate designs and enhancing your custom boxes with foil stamping and embossing, stickers are easy to print and require minimal effort to stick on. They can be designed to your liking and even include add-ons such as foil stamping.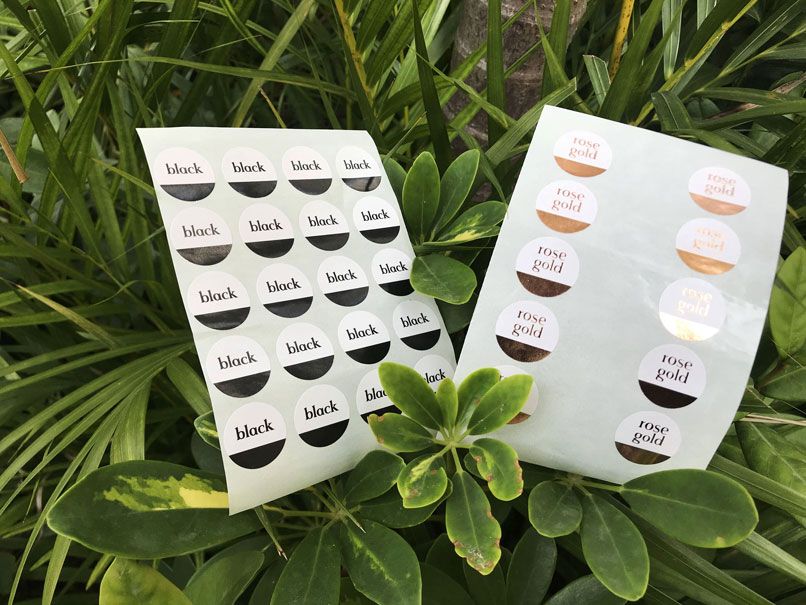 Furthermore, they are probably one of the best marketing tools to work with. Not only do they directly reach your target customers, but also ensure your customers get a look at what you have to say about your brand. In comparison to social media, where it isn't guaranteed whether your material will reach your customers, your stickers and packaging is bound to make an impression.
If you are planning to jazz up your packaging or looking for a budget-friendly alternative, stickers are the way to go. Follow our 4 simple tips to get the creative juices flowing to design your custom stickers.
1 - Creative Shapes
Size, shape, and colors used in stickers play a key role in brand identification and become part of the brand. Think edgy and creative when it comes to the size and shape of your stickers. While it is easiest to design circular or square stickers, sometimes the crazy shapes are what catch your customer's eye.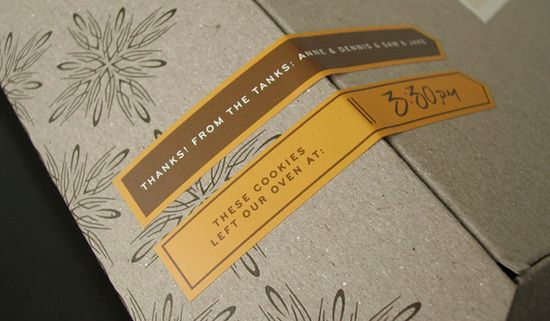 Tank Goodness, a family-owned bakery, uses two arrow-shaped stickers to seal their box and give their packaging a new look. The stickers are designed to give customers a look into what the Tank Bakery really is. It is family, and so a sticker to represent and name all the Tank family members. It is also a bakery that takes special care to ensure freshness when baking their yummy treats, and so a sticker that states the time at which the cookies were taken out of the oven.
The way these stickers are designed not only tells us a lot about the brand but also makes the packaging more intriguing and ensures a killer unboxing experience.
2 - Perfect to identify products
If you hold a variety of products and designing custom packaging for each is becoming a hassle and an expensive route for your brand, consider going for stickers. With custom printed stickers, you can keep your box of a standard design and truly customize the packaging according to the product with your stickers.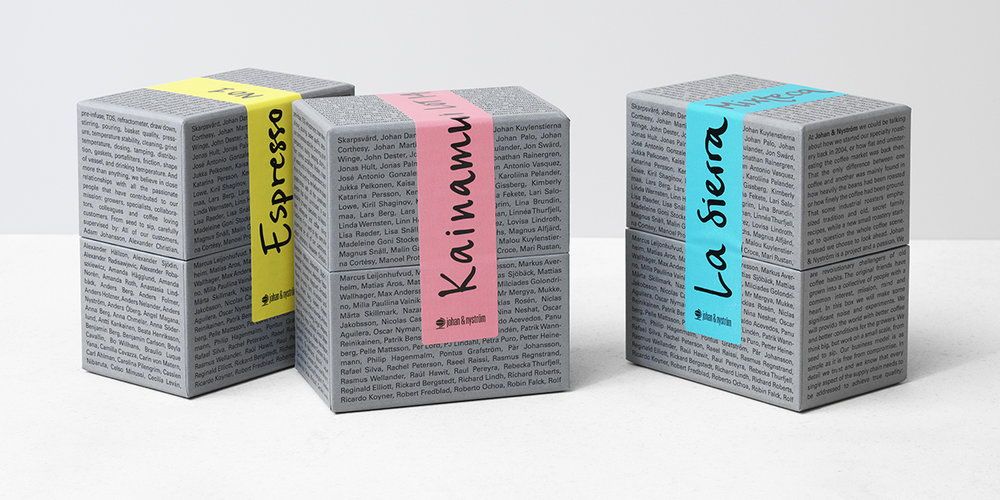 Johan & Nyström did exactly that with their coffee packaging. Sticking to simple grey rigid boxes, printed on the outside to package different blends of coffee, they used a sticker to seal the packaging and let the customer know the flavor. This also makes it easier to display the packaging on shelves.
3 - Everything is a sticker
If you are looking for something even more basic than standard printed boxes, then opt for a plain kraft mailer or single color printed box. You can simply decorate this box with stickers to your liking. The benefit of doing so is that it allows you to create different packaging for each of your customers.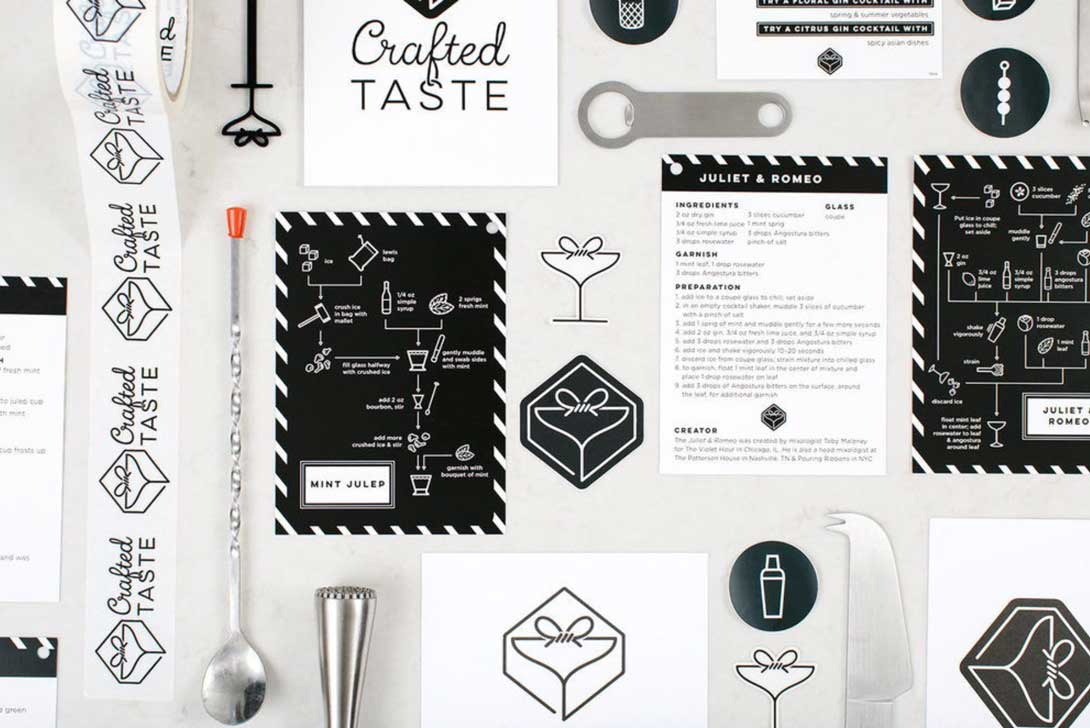 Crafted Taste's custom printed stickers come in various shapes and sizes and go onto their plain black boxes. While it might take some time to assemble this packaging, stickers being a lot cheaper offset the cost of printing and hiring a designer to create artwork for your boxes.
4 - Bundle stickers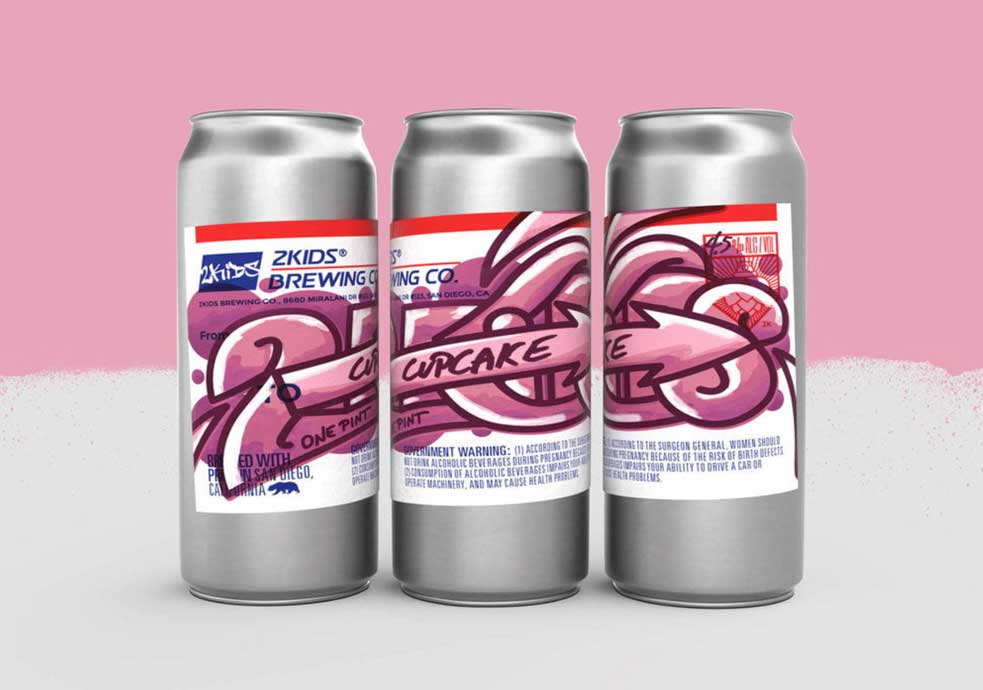 If you do have the budget to try out some creative designs, go for bundling your stickers. If your packaging requires you to put products together or offer bundles, do the same with your sticker design. This allows you to showcase your brand's artistic and creative side and portray it as a fun and outgoing brand. Furthermore, it gives you a lot more space to print your marketing material. It also makes for a great unboxing experience, bringing your customers back for more.
--
Now that you have an idea of all the ways you can make your stickers work for you and make your brand "stick" in your customer's mind, go ahead and get designing.
Look out for these other tips and inspiration for your packaging!