Your nutrition bars promise a healthy and eco-friendly route to better living and your brand is probably reflecting the same message through your marketing activities. So why not have your packaging relay the same values through the use of sustainable materials and paper-based, 100% recyclable boxes in order to give your customers the "whole package" (pun intended)!
Packaging, custom or not, gives your products an added layer of protection. When customised, it can provide you with a canvas to tell your customers your brand story, company values and ultimately make them loyal consumers. Building an unforgettable unboxing experience increases the likelihood of loyalty and grows the visibility of your brand in the community.
Clearly, there are several benefits to focusing on your packaging. But how and where do you start when it comes to designing your packaging for your nutrition bars? Don't fret! We believe it can be done, in 4 simple steps.
Step 1: Consider multiple box types
The first step is to figure out what kind of boxes to use. The go-to secondary packaging option for something as light weight as nutrition bars is usually folding carton boxes. Folding cartons are easily to assemble and much cheaper than mailer or rigid boxes. These boxes can be used to print on all sides helping your brand showcase every essential aspect of your branding.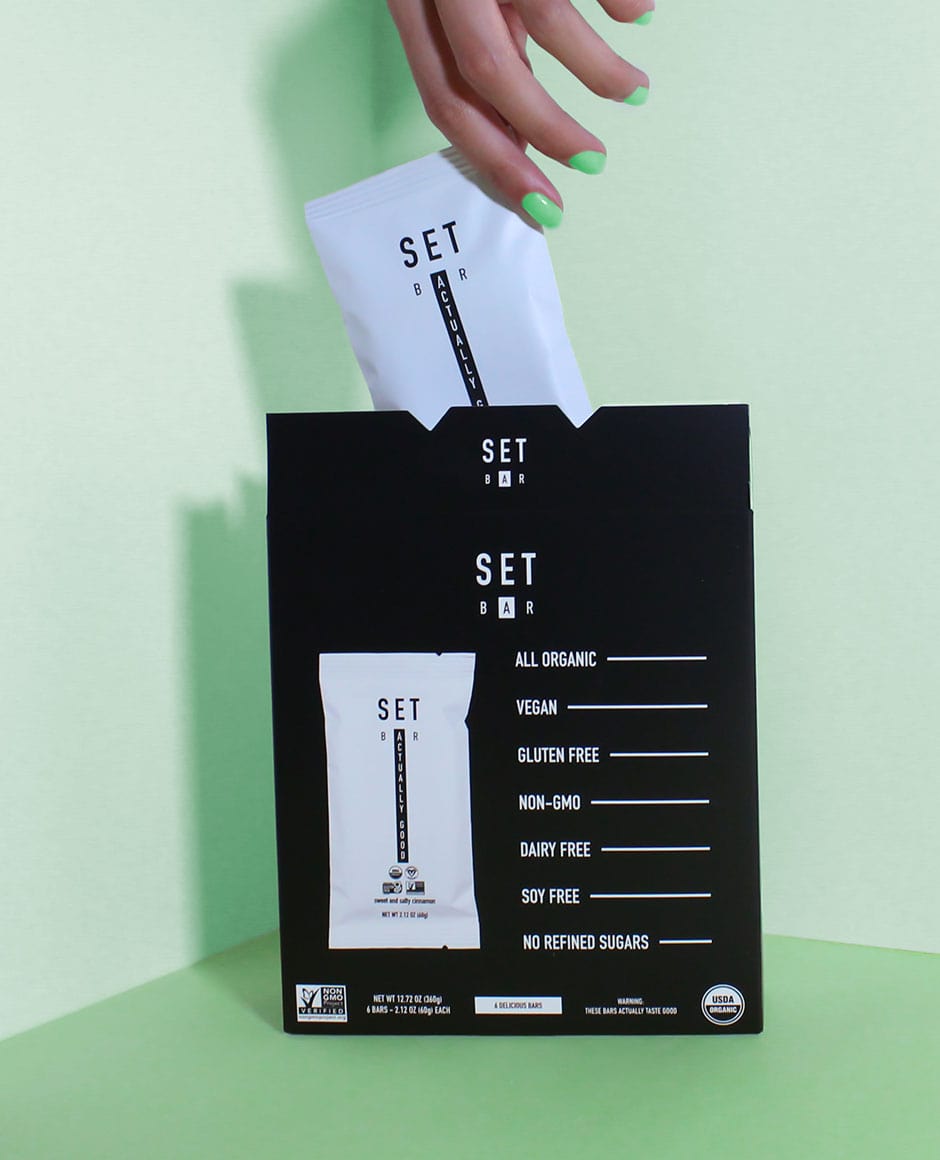 Want to take it a step further? Why not go for display boxes instead? Display boxes come pre-glued and flattened as well, just like folding carton boxes and have to be popped into place to take the shape of the box. These boxes can essentially be "displayed" in any store or shelf to not only showcase not only your logo and branding but also give your customers a sneak peak to your product.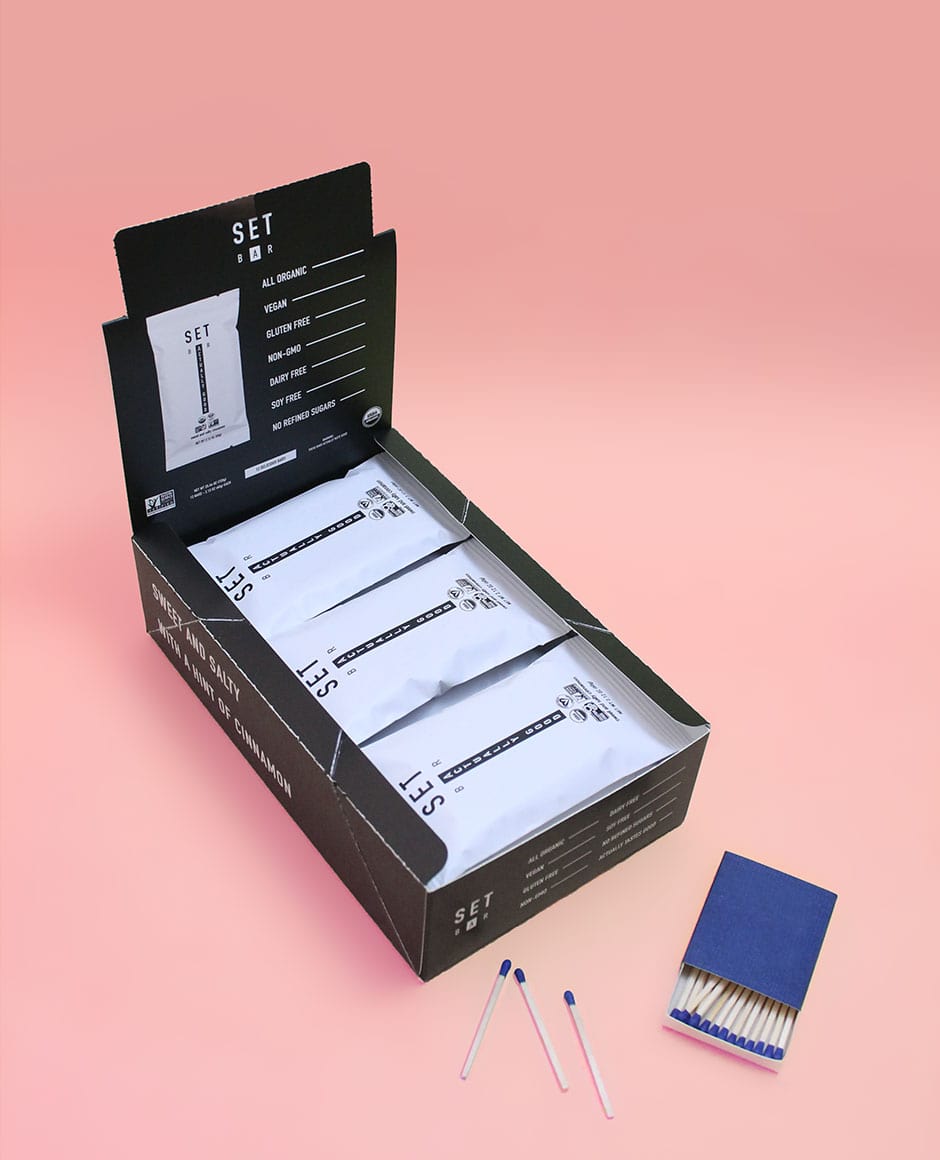 A good example of use of display boxes would be SETBAR. The organic, vegan, gluten free and non GMO nutrition bars are packed in display boxes when customers and clients which include gyms or yoga studios place an order. They opt for folding carton boxes when it comes to deliveries to residential and other customers. This gives them to the ability to cater the box type according to the customers that will interact with their products.
Step 2: Think about primary packaging as well
Your boxes might be paper based and eco-friendly but most companies still go for plastic wrappers to pack their bars in. The use of plastic significantly decreases the sustainable aspect of your brand. Consider switching to compostable paper to wrap your nutrition bars in. This adds to the eco-friendliness of your brand and also allows your customers to compost the wrapper after they've consumed those delicious bars. Clif Bars is already working on implementing compostable wrappers into their packaging by 2025.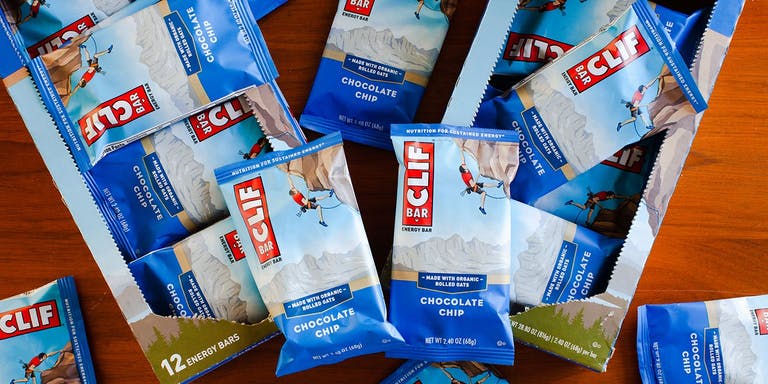 Alternative plastics these days are also being made more sustainably. Biodegradable plastics can be used to ensure your wrappers are eco-friendly as opposed to regular plastic. If you still feel the need to use regular wrappers, try to include instructions to dispose the plastics properly on your boxes to ensure your customers are aware of the steps you are taking to be more green.
Step 3: Switch to sustainable inks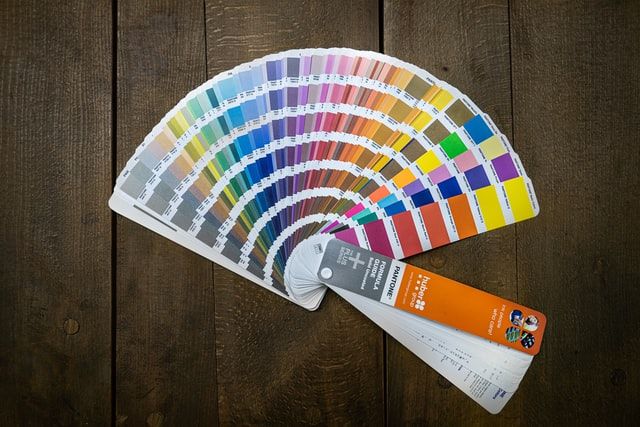 Soy-based inks are an environmentally friendly alternative to petroleum based inks. It also produces brighter and more vibrant colors and degrades easily, leaving less chemicals behind. Since we are dealing with food, it is a good idea to make sure to use as less chemicals as possible. Soy based inks promise exactly that.
All of PackMojo's boxes are printed using soy-based inks. This allows us to offer more cost effective boxes than when printing with petroleum based inks.
Step 4: Green Shipping
It's not just the packaging that matters, but also the shipping method. Your customers are likely to notice the shipping method you use and the way your boxes are being shipped.
When it comes to the way the boxes are being shipped, remember that less is more. Try not to leave your customers with a lot of material to dispose when unpacking. Try giving your customers some ideas as to how they can reuse the boxes you pack your bars in (remember display boxes need not display just nutrition bars). When using tissue paper as a filler, remind them that it can be composted. Maybe even include a brief "how-to" on building a home composting site. Avoid using foam pellets as they cannot be recycled.
Shipping methods can also use a green touch. When you order packaging from a manufacturer, opt for boxes that can be shipped to you flat (e.g. folding carton boxes and display boxes). This saves a lot more space and requires less usage of container/airline space overall. Use this to your advantage and plan ahead on how you can maximise the quantity and also save up on costs. Keep in mind that ocean shipping is much cheaper than air via shipping and also way more sustainable.
--
These simple steps can help you send your customers a positive and powerful message about your brand, your products and your packaging. Get started on getting eco-friendly packaging for nutrition bars today!
Looking to design packaging for other products? Check out these blog posts for more inspiration!