What are bleeds in printing?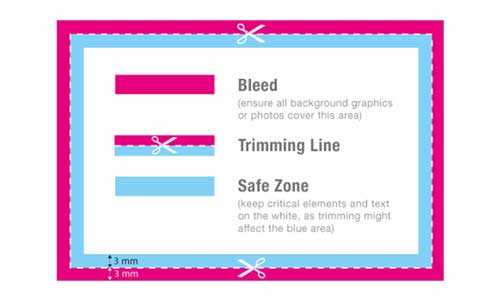 Image Source: PrintSafari
Summary
To avoid any unprinted edges, ensure that anywhere you have color/artwork at the edge of a cut or fold line, it 'bleeds' over onto the either the next panel or the empty space. The green arrows in the dieline below shows artwork that bleeds over at the edges.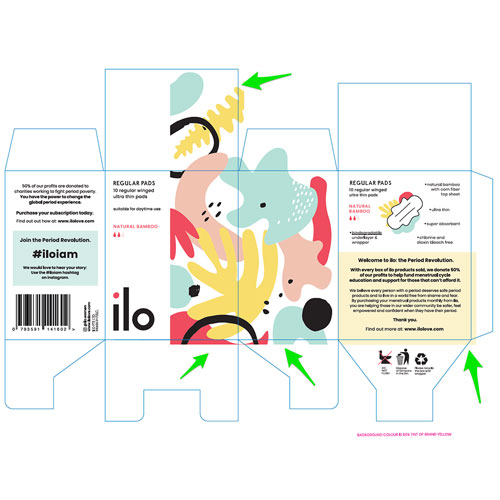 Tips
If your artwork goes to any edges of your dieline, you'll want to ensure that the artwork is a little bigger, and crosses over the trimming/folding line. The image is an example where the artwork crosses over to the top folding flap so that even if there are production inconsistencies (e.g. paper is shifted by 1mm), the side of the box with the pink and black lines wouldn't have any white unprinted bits on it.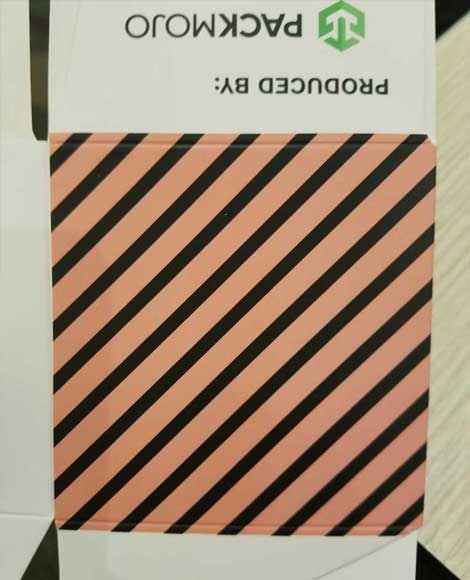 In one of Apple's original packaging for their iPhones, you can see that the top part of the box is black and the sides of the box is white. However, due to production inconsistencies, you can see an awkward empty white line on the left side of the box, when it should be all black. One way that many brands avoid this is to keep the color the same in all areas where the box has folds.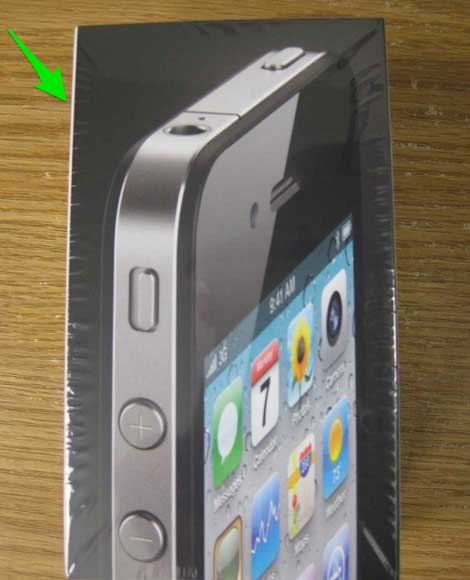 If you do have artwork, text, or colors at a fold line or trim line, we'd recommend having your artwork 'bleed' over to the other side of where a fold occurs. You can see in the examples below that the rectangles go into the other side of the packaging, which reduces the risk of unprinted areas.