Primary vs. Secondary Packaging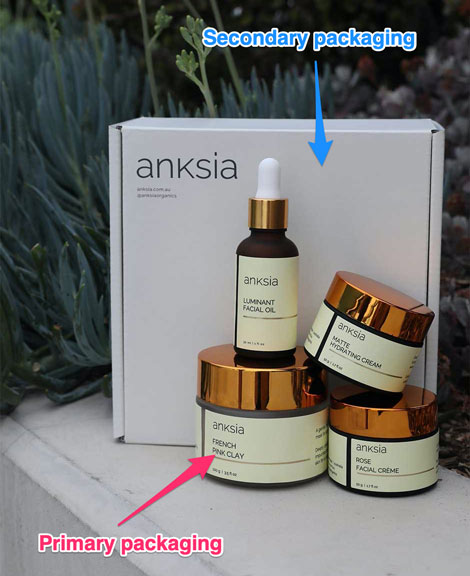 Primary packaging is the wrapping or container that directly touches your product. For example, the plastic bag that holds cereal, the aluminum can that contains soda, bottles for creams, wrapers for chocolate bars, etc. Primary packaging helsp not only highlight the overall appearance of the product but also protects it. Focusing on your primary packaging can help enhance the quality and design of your product.
Secondary packaging describes larger packages that are used primarily for branding or display. This can include mailer boxes for holding your cream bottles, cartons for holding soda cans, folding carton boxes that hold candles etc. Secondary packaging usually contains the label and information about your products and acts as the storyboard for your brand. Secondary packaging focuses on utility and helps in transporting your goods or storing them if you are a retailer.
Besides primary and secondary packaging, there is also packaging for shipping (e.g. shipping cartons).