What does a matte finish and glossy finish look like?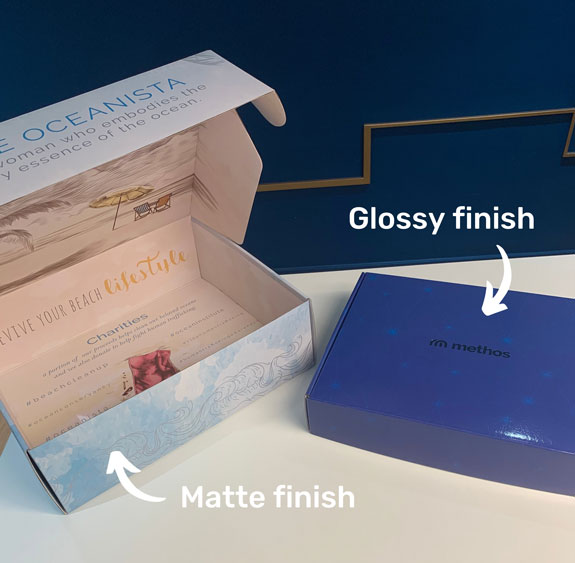 Matte Finish
A matte finish gives your packaging an overall 'softer' look and smooth texture. Because of this, it's not reflective (like glossy finishes), and you won't need to worry about fingerprints or glare. Opt for a matte finish to make your packaging look high quality and luxurious!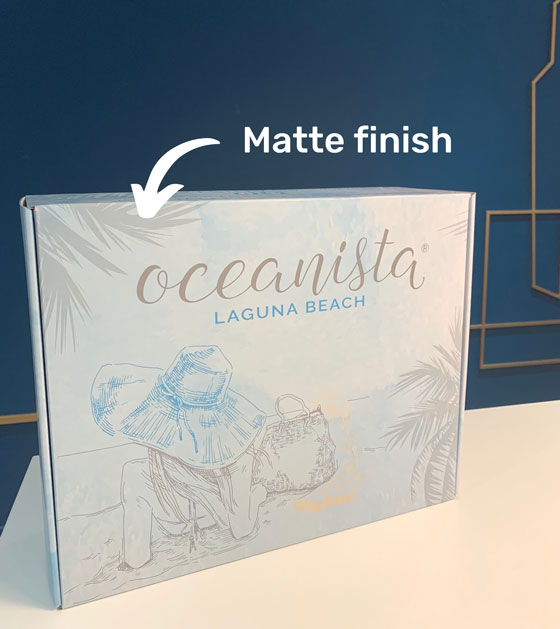 Glossy Finish
A glossy finish will give your packaging an extra layer of shine. However, because it is shiny, this means that there will be a glare when light reflects off of it. In addition, fingerprints are more easily seen on glossy packaging. Opt for a glossy finish if you want a shiny look!