How are Rigid Boxes Made?
Step 1: Sizing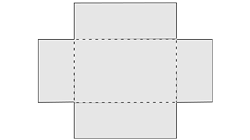 Rigid boxes start off as a flat paperboard, usually at least 800gsm thick, where it is cut and scored to its correct size. The dotted lines show where the paperboard will then be folded up.
Step 2: Folding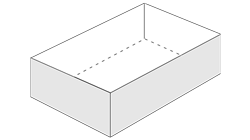 The sides of the box are folded up and secured to form the base shape of the box. Once folded, you have the basic skeleton of your packaging.
Step 3: Printing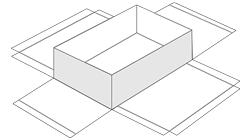 A design is printed onto a piece of paper (the wrap), gets laminated, and other add-ons such as foil stamping or embossing is also done now. The wrap is then automatically glued to the shape of the box.
Step 4: Wrapping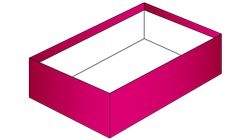 The wrap covers your box tightly and brings your rigid boxes to life. Voila!