Sustainable packaging is important in all aspects of your business. Choosing materials for your boxes and deciding on different finishes and inks are crucial in maintaining eco-friendly practices. Take a look at these sustainable clothing brands and their efforts in providing earth-conscious materials for their packaging.
Boden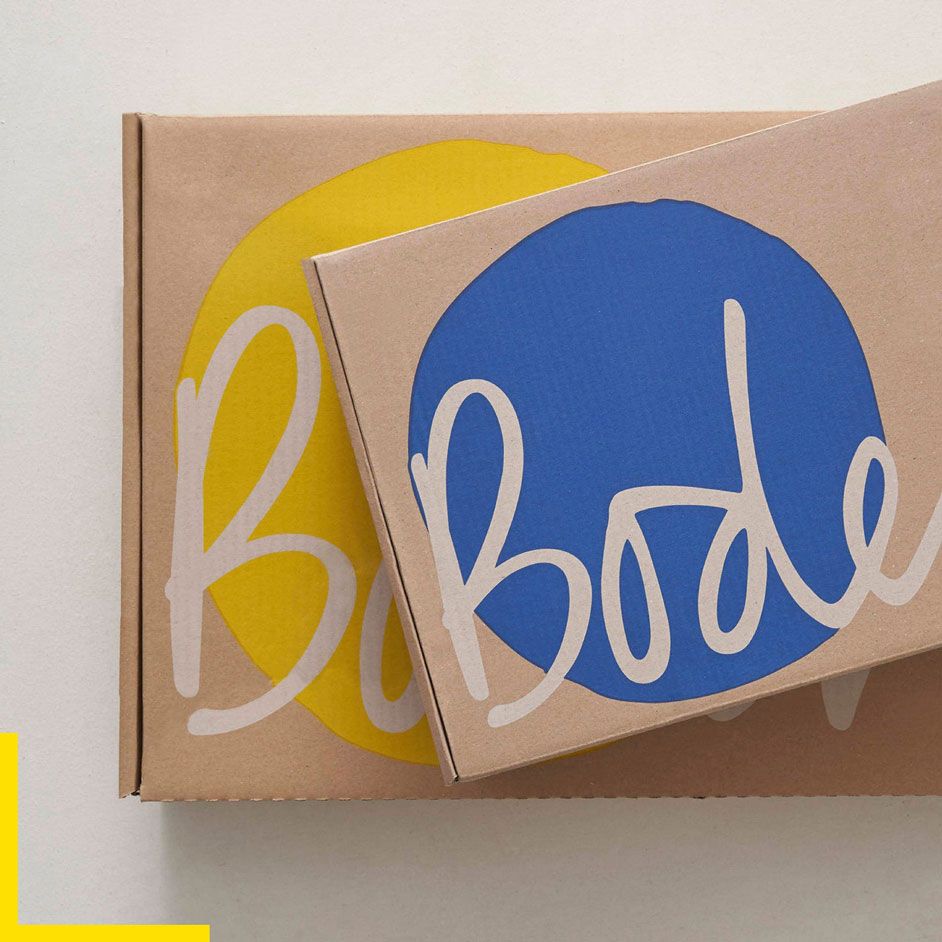 Boden's shipping boxes are created from recycled materials and are also recyclable. Paper and paperboard materials are easily recyclable and proper handling of the recycling process ensures that more paper packaging can be made. Mailer boxes are great for shipping and delivering your products and provide a great unboxing experience. Other sustainability efforts that Boden is enacting are shipping bags made from 80% recycled materials and catalog papers made from 100%  PEFC certified paper, which means that "it comes from sustainably managed forests, controlled and recycled sources."
LANIUS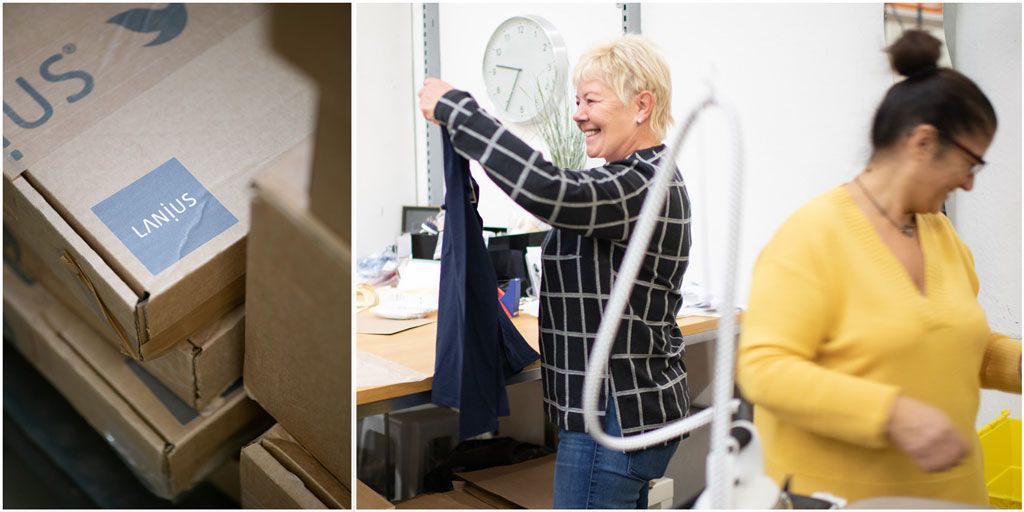 LANIUS' cardboard boxes are made from recycled cardboard and are reused three to four times. Their shipping boxes are made from 70% recycled material and come in many different shapes and sizes. Customized sizing for packaging is great for using only as little material as required. LANIUS also minimizes printing by sending invoices and receipts digitally. Another initiative is their #NOPLASTIC campaign where they reduce the number of polybags and no longer use newly made plastics.
Thought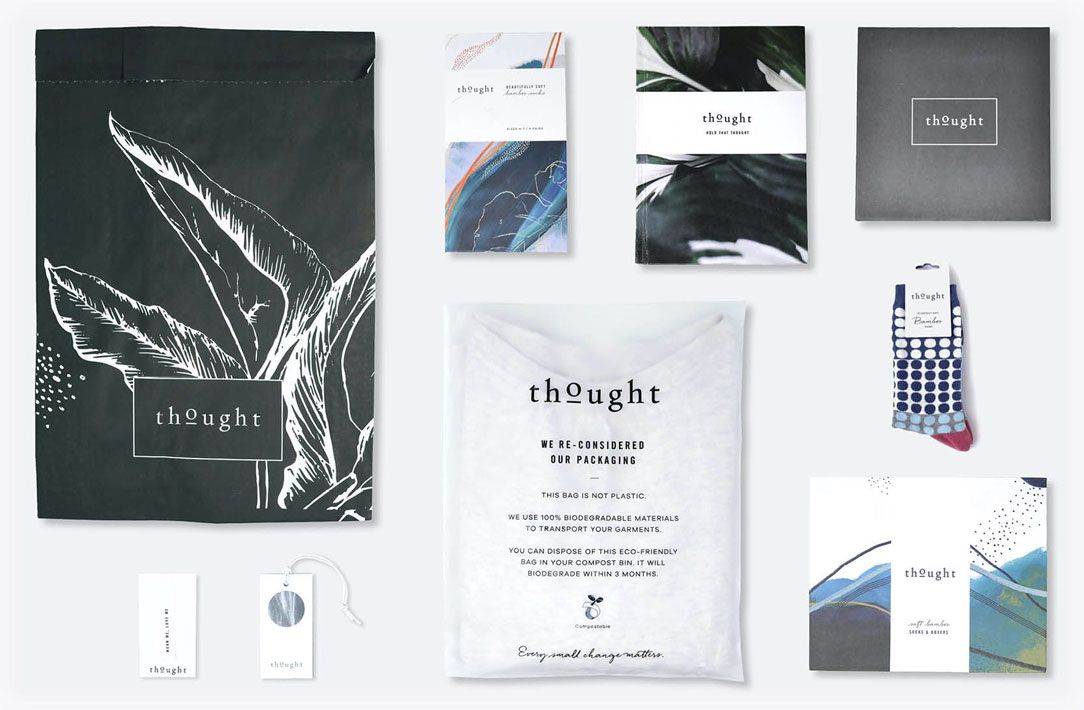 Thought commits to zero plastic for all their packaging which contributes to their 98% recyclable packaging. Their mailer bags and garment bags are made from compostable, recycled, and recyclable materials. The garment bags can be disposed of in a compost bin and biodegrade within 3 months. Their tags are made from organic cotton.
TAMGA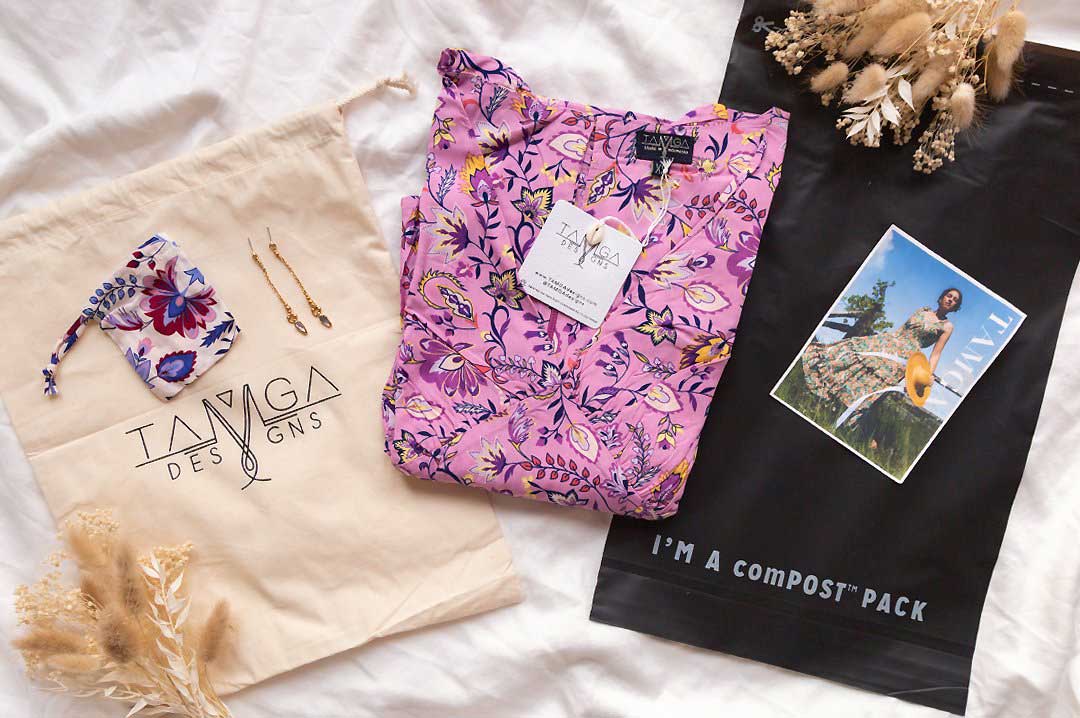 TAMGA's packaging consists of an unbleached organic cotton bag that is reusable and keeps their products clean. Their shipping bags are made of sustainably-sourced plants and are 100% compostable. Their hang tags are made from completely post-consumer materials, and their thank you cards are made from recycled thank you cards. Thank you notes are great for letting your customers know that they are appreciated and leaves a lasting impression.
BTKA Designs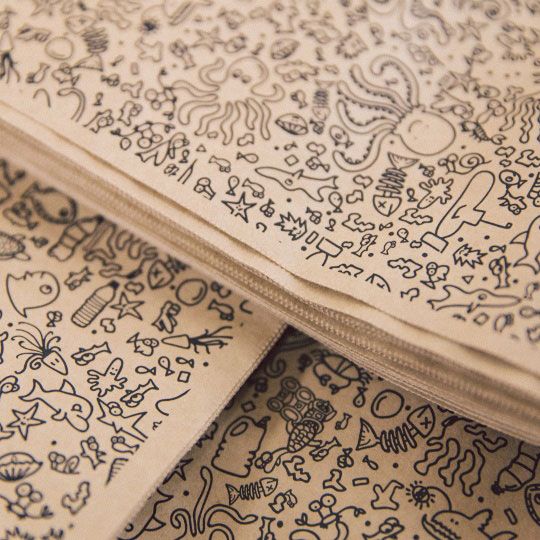 BTKA Designs' no-plastic packaging is made from paper materials. Their mailer bags are tear-proof, splashproof, and contain zero plastic. Large orders are packaged in cardboard boxes and sealed with paper-based tape. BTKA Designs' paper wrapping has unique and fun designs that contribute to a distinct unboxing experience. A great way to fill extra space in your custom packaging is void fillers. Fillers protect your products and keep them in place during shipping.
--
These clothing companies all have unique ways of taking steps for more conscious and earth-friendly packaging. Check out our sustainability page to learn more about PackMojo's eco-friendly initiatives including tree planting, plant-based inks, and sustainable packaging materials.
Also, take a look and download our free Ultimate Guide to eCommerce Packaging for all things packaging for businesses online. For a more in-depth understanding of sustainable practices, the guide includes a section on sustainable packaging.
Check out our other blog posts: