When making fragrances, the perfumer focuses on building an experience that excites the olfactory senses - an olfactory delight - if you will. This is important because it is the first thing a consumer notices when buying perfumes or colognes. However, it isn't just the pleasant smell that makes a difference. Exciting other senses along with the nose could really level up your perfume as well as your brand.
One way to do this would be to focus on the visual senses. This includes the bottle your perfume comes in and the packaging used to hold the bottle. Creating an unboxing experience ensures your customers are delighted with their purchase even before testing the fragrance.
The 5 perfume brands below have employed this principle to create inspiring packaging designs.
Grandiflora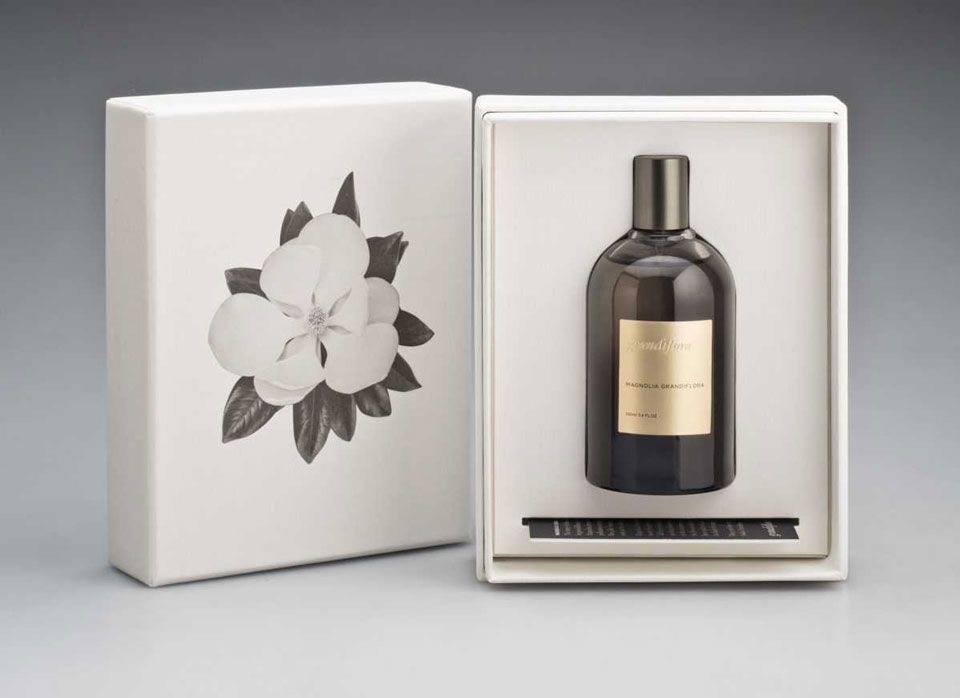 Grandiflora's perfume, Magnolia Grandiflora Michel, was one of the first perfumes the company launched. They made use of a rigid box with a separate base and lid along with a custom insert to package their product. The insert holds the bottle in place and prevents damage or breakage during shipping.
They also creatively added a slot to hold a card. This allows the customer to see all the items in the box without having to specifically look for the card.
The box has the print of the flower Magnolia, that has inspired the fragrance and keeps with the theme of the brand that specifically makes flora-inspired perfumes.
F W Perfumes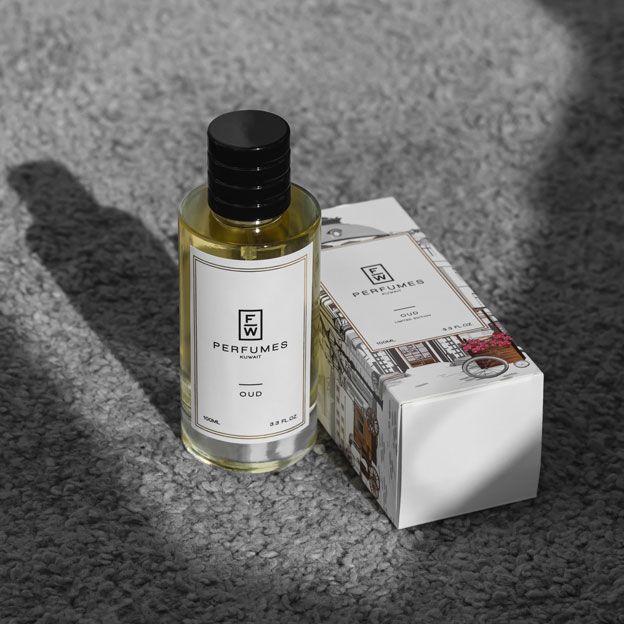 Who says perfume packaging needs to be complex and intricate looking? F W Perfumes employs the idea of simplicity. They opted to use a folding carton box with print on the outside. These boxes are easily to assemble and lightweight, making them perfect for shipping in bulk.
The box is printed on the outside giving it an extra punch of color and appeal. The label matches the one of the box, making it easier for them to package. Such boxes are perfect for display on shelves and increase exposure to the branding material so that customers are able to identify the brand and the perfume of their preference faster.
Le Labo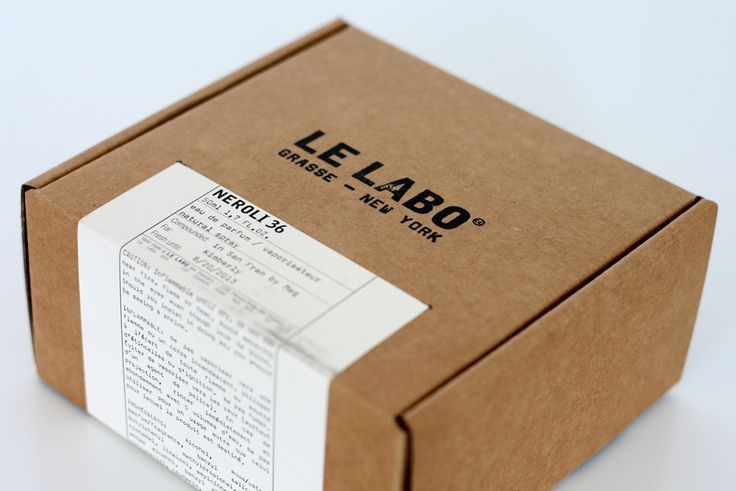 Keeping the brand value of organic and natural alive in their packaging, Le Labo chose to go for the humble kraft mailer box with just their logo printed on it. These kind of boxes come with their own set of advantages. Mainly, it makes it easier to use the same box to pack all your products instead of placing different orders for different types of perfumes.
Le Labo uses a custom sticker with all the information printed on it to secure the box. Inside the box, they make use of tissue paper to hold the bottle in place and prevent breakage.
Kraft mailer boxes are also extremely eco-friendly and usually don't include any plastic (e.g. lamination), which means they can be easily recycled. If your packaging is making use of soy based or water based ink, the box can also be composted.
Pure Sense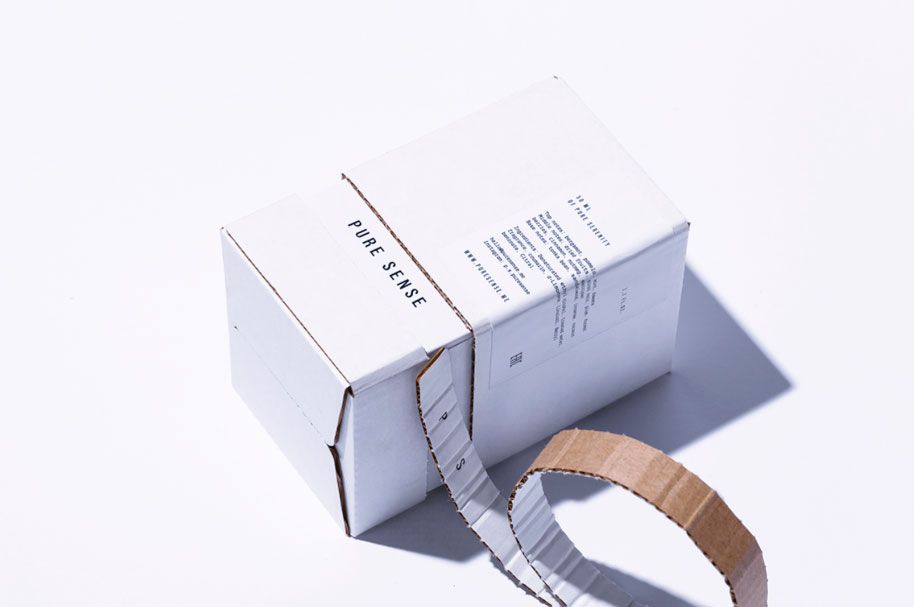 Pure Sense is unique in the way the perfumes are created. The perfumers are visually challenged people who use their strong sense of smell to create amazing fragrances. Pure Sense keeps this uniqueness alive even in their packaging. Not only do they include product information in braille, but also keep the sense of purity alive by designing minimalistic packaging.
A foldable box with a tear strip is used to package their perfume, which is enclosed in another rigid box. This double layer of packaging ensures safety during transportation, and customers are also given the sense that their perfume is properly packed.
Once the box with the tear strip is discarded, customers can continue to use the rigid box inside to store their perfume as opposed to keeping the bottle out in the open.
Distillerie de Paris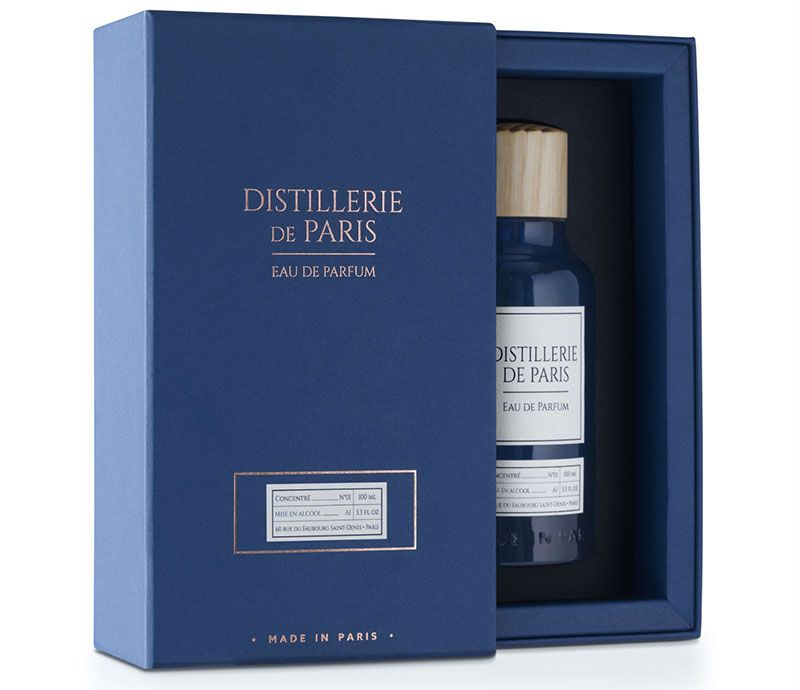 Distillerie de Paris uses tray and sleeve boxes to pack their perfume. A tray and sleeve box, also called a drawer box or match box style packaging, offers an exciting unboxing experience by sliding your products out and revealing it to the customers.
This rigid tray box has slightly thick walls that makes it more sturdy and gives it more protection. The box also includes a custom insert to hold the bottle in place. Gold foil stamping is used on the logo and label on the sleeve which makes it stand out.
--
These perfume packaging designs are bound to give you new ideas on how to improve or enhance your own packaging!
Check out and download our free Ultimate Guide to eCommerce Packaging to get a better understanding of how you can execute these fresh ideas into your packaging.
Looking for more inspiration? Check out our other blog posts: