Over the past several years, the packaging industry has charted a path towards sustainability and being more consumer-focused. Brands have been pushing the boundaries when it comes to design and technology, R&D has enabled efficient use of materials and have helped make the packaging production process more streamlined.

Many industries are changing the way they use packaging and new trends are constantly emerging: from eCommerce, fitness and cosmetics trends, packaging is evolving fast.
2020 has already proven to be a year that is different from any other. With rapid changes in consumer behavior and the attack of COVID-19, brands are moving their packaging away from disposable materials and strategising long-term strategies to help them be more conscious. Some are even paying keen attention to designing their packaging in a way that maximises chances of a repeat purchase and while others are zeroing in on technology that would make packaging materials more efficient to use.
We have analysed the currents in packaging and how they will influence changes in 2020.
1. Sustainable packaging
It goes without saying that eco-friendly packaging is on the minds of many brands and packaging companies alike. With more evidence on the harmful effects of plastic packaging and the shift in consumer mindset, the need of the hour has invariably become sustainable packaging.
"The biggest trend I see is the shift to more sustainable packaging - materials, inks, processes, and using less material wherever possible. Brands are more conscious of this now and I think that eco-friendly packaging will soon become the new standard." - Wendy Chan, co-founder of PackMojo
With 6 million people joining the protests for climate change, the packaging industry saw a major shift in the use of single use plastic. Several companies and suppliers condemned the use of it and proposed to switch to other alternatives. Packaging firms will likely continue working on building their resources to accommodate these alternatives including, post-consumer content packaging, soy and water-based inks, home compostable packaging, etc. Brands will also make use of these resources to create a unique competitive advantage and attract customers.
2. Storytelling through packaging
Along with brands, customers are also beginning to find their 'why' and shaping their purchases to reflect the same. In fact, 63% of consumers said that they would prefer to purchase from purpose driven brands that mirror their own values and beliefs. It is important for brands to highlight their purpose not only through marketing strategies but also through their packaging. Think about it this way - your product, packaged in a box that draws attention to your purpose, is the best proof any customer could have to trust your brand and come back to make a second purchase.
Brands have started to use their packaging to tell their stories and we see this trend growing exponentially in 2020.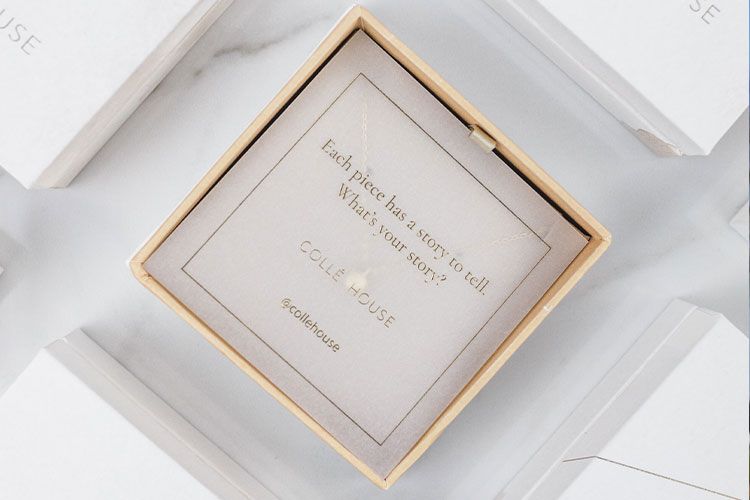 With the rise in e-commerce brands and subscription boxes, storytelling through packaging is a viable option to market products and make a great first impression. Through the use of colour, patterns, textures, and words, packaging can not only convey more about the product but also invoke emotions in the consumer. This could be a great way to get them hooked onto your brand.
3. Minimalism
Though minimalism started as an art movement in the 1950s, in recent years, everything from lifestyle to product packaging is employing the 'less is more' mantra. Being minimal ties in perfectly with the popularity of sustainable practices, veganism, and eco-friendly products. For example, minimal packaging designs require less ink which makes it more eco-friendly than other designs. A lot of brands prefer to keep the package design simple and limit the amount of information on the packaging to things that are extremely important for their consumers to know.
"We wanted the packaging that would reflect the consideration that we put into each of our products. It was imperative that our packaging reflected our brand's values of simple luxury, which was tactile yet approachable." - Claire at Anksia (an organic, plant-based skincare brand based in Australia)
Minimalism doesn't just apply to design but also to the materials that are being used. Making boxes using just one material or as few materials as possible is not only cost effective but also a great way to be sustainable. Less material after all leads to less waste!
4. Smart Packaging
Technology has come a long way and even penetrated the packaging industry. No, I'm not only talking about packaging production but also your actual package. Whether it's RFID, QR codes, or AR, you can now use it to enhance the functionality of your packaging. Smart packaging or active packaging refers to technology that helps extend the functions of several products. These functions range from shelf life to safety and even convenience. The smart packaging industry was valued at US$ 36.81 billion in 2019, according to a report and is expected to reach US$ 46.25 billion by 2025.
A perfect example of intelligent packaging is Vitamins.io. The product comes packaged in a bottle that tracks your daily vitamin pill usage. The bottle cap is fitted with technology that keeps track of the number of pills you take and connects to a phone app that sends you reminders for re-ordering.
Thanks to the investments into R&D and growth of the nano-technology industry, we can expect the smart packaging industry to expand aggressively and be used in products ranging from food to toys and even candy!
5. Unboxing experience
To make the outside of your box look appealing, tell a story, look minimal, or even smart, is a great way to get your customers hooked. But, making your customers gasp as they open up the box is a sure shot way of getting them to reorder. Brands are making their unboxing experience as extravagant as possible so that consumers always remember the experience and create a connection with the product.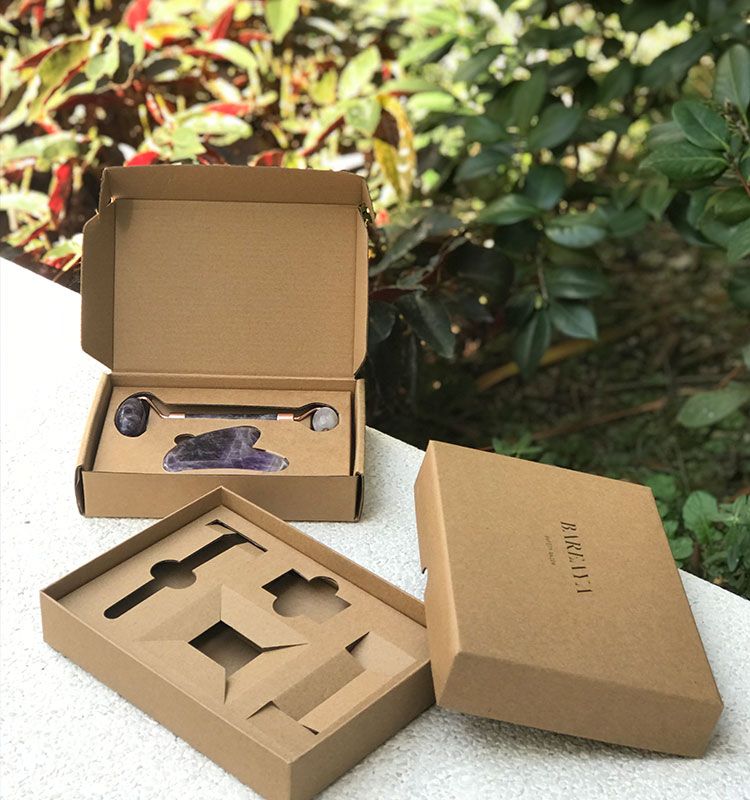 This year, companies will continue to redefine the word "unboxing" and ensure that they give their consumers the same experience that only luxury brands were previously known to do. The unboxing experience can fit in perfectly with the storytelling aspect and create a feeling of worthiness in people's minds. We can also see minimalist brands that make unboxing simple and efficient but still find ways, for example, a personalised message, to put a smile on the consumers faces.
With the growth of e-commerce, specifically subscription boxes, and the change in consumer behaviour, the packaging industry is making rapid shifts in the way they package. By maximising the use of sustainable materials, technology and smart designing tactics, brands and packaging professionals can revolutionise customer experience, manufacturing processes, and shipping methods.
Looking to upgrade your packaging? Get in touch with us today!