Great products with sustainable packaging has been the goal for consumers and brands for several years now. Packaging makes up a significant part of the entire product's environmental impact. It is one of the first things customers notice and a factor in their purchase decision. In part 1, we tackled the important questions you must ask your supplier about what goes into packaging your products.
Today, more and more customers are going beyond just what the packaging is made of. They are also concerned about how it is being made.
"Are factories being ethically responsible?"
"Are workers being paid fair wages?"
"Are the raw materials ethically sourced?"
It is important to know the ethical production process of your packaging supplier so that your company can be transparent about the product's ecological impact and you can communicate the same to your customers. Besides this, there are many other advantages to ethical packaging.
Many governments, such as the United Kingdom, are offering green tax exemptions to companies that go the extra mile to make their entire supply chain sustainable.
Ethical packaging can help your brand retain its competitive advantage. Not only does it help you stand out from competitors but it also results in lower production costs. In fact, a report by MIT found that investing in supply chain visibility is a sure shot way to gain trust and increase sales.
The report also mentions that customers are also willing to pay a premium for transparency.
We've compiled a list of questions you must ask your supplier when estimating if they are ethically responsible.
1. Where are the raw materials being sourced from?
Companies that source their materials locally help support their communities with jobs, reduce the transportation of raw materials over long distances, and help save the environment.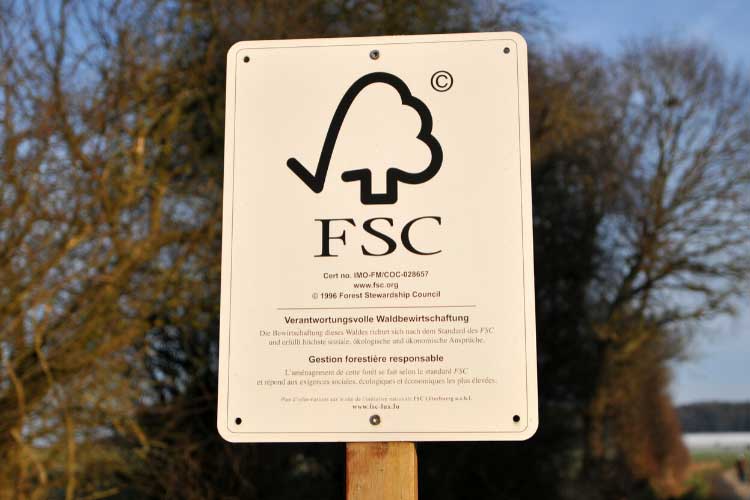 The Forest Stewardship Council (FSC) certification ensures suppliers and businesses are seeking, buying, and using materials that come from well-managed forests and recycled sources. Some of the world's largest organisations are a part of the FSC network and it certainly raises the standards for any business. It also vastly reduces the risk of being confronted with illegal materials. Due to the Chain-of-Custody certification process, every business that wants to produce or outsource an FSC-certified product or package must also be FSC. Generally, the certification process is expensive. As an alternative, you can opt for material made of post-consumer content.
Similarly, the Sustainable Forestry Initiative (SFI) ensures sustainable forest management and raw material production in the United States. It also has a chain of custody certification that tracks forest materials through the production process to the end product.
The European Union launched the Registration, Evaluation, Authorisation and Restriction of Chemicals (REACH) regulation to address the use of chemical substances and their impacts on human health and the environment. Suppliers are required to communicate the use of any such chemicals in the supply chain to the European Chemical Agency. Make sure you ask your European suppliers if any potentially harmful chemicals are going into the production process, whether these chemicals have been reported, and if their use is being monitored.
We mentioned in part 1 that inks require a minimum of 6% soy to qualify as soy-based. The SoySeal certification program by the American Soybean Association (ASA) allows any soy-based ink user to print the SoySeal trademark if they have complied with the necessary requirements.
2. Are factories ensuring ethical working conditions?
Ethical working conditions include fair wages, appropriate working hours, and a safe working environment. The SA8000 standard by Social Accountability International is the leading certification that measures social performance in eight areas that are important to social accountability in workplaces. It supports national labor laws around the world, and also sets standards for remuneration management, child labour, discrimination, etc.
A fair wage is a living wage that is necessary and sufficient for workers to meet their basic needs. Fair wages are beneficial to society, the supplier, and the companies associated with the supplier, such as yours. 75% of businesses that pair fair wages have said that it has positively impacted the retention and motivation of employees. This is guaranteed to drive the supplier's business and indirectly benefit yours.
The Living Wage Foundation in the United Kingdom recognizes and celebrates businesses that pay their employees fair wages. Similarly, many cities in the United States are also laying down living wage ordinances to support factory workers. Additionally, international agreements such as the American Declaration on Rights and Duties of Man and the UN Convention on Economic, Social, and Cultural Rights also advocate fair wages.
Ensure you ask your packaging partner if they have taken a pledge to provide fair wages or if by any other means they are taking responsibility to remedy the problem of insufficient wages.
3. In what ways do they dispose of the waste they produce?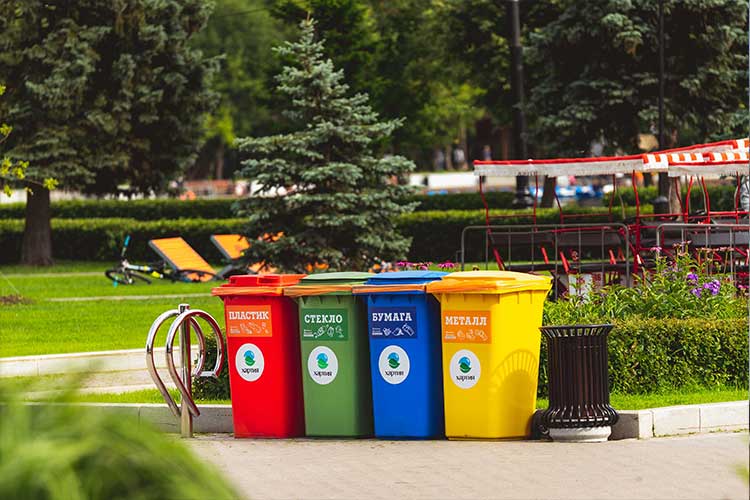 It's not enough to ethically source raw materials but the waste produced in the process must be sustainably disposed of as well. Waste management systems require factories to segregate waste into plastic, paper, metals, organic, etc; efficiently collect the segregated waste and ensure effective disposal without landfilling or dumping the waste in the oceans. If there is a need for recycling, it must be done cost-effectively.
TRUE Zero Waste certification issued in the United States by the Green Business Certification Incorporated is designed to help companies reduce waste through the standards set as a part of the certification. TRUE certified spaces are environmentally responsible, more resource efficient, and help turn waste into savings and additional income streams.
For suppliers that provide compostable packaging in the United States, the general trend is that their materials comply with industrial composting conditions set by ASTM International. For example, ASTM D5975 standard tests the way for determining the stability of compost by measuring oxygen consumption.
Similarly, the ISO 14001 provides a structured approach to handling waste. The ISO 14001 certification maps out how the company can manage their environmental management system. These standards can be applied to any organization, around the world, regardless of size. The certification ensures companies comply with the legal requirements as well as their own standards for environmental management.
Research on the impact of ISO 14001 on the supply chain showed that it helped reduce waste, increase cost efficiency, facilitate better employee and worker health, and ultimately lead to a higher ROI. This not only benefits the supplier but also indirectly benefits your brand.
You also have a part to play in this process. One way to reduce waste is to use less material, size it appropriately, and minimize packaging weight. You can start by making the packaging design efficient and light-weight. For example, skip wooden or plastic pellets and excess packaging unless absolutely necessary. This allows for more boxes to be transported at once and helps reduce carbon emissions in transport.
4. In what other ways are they being ethically responsible?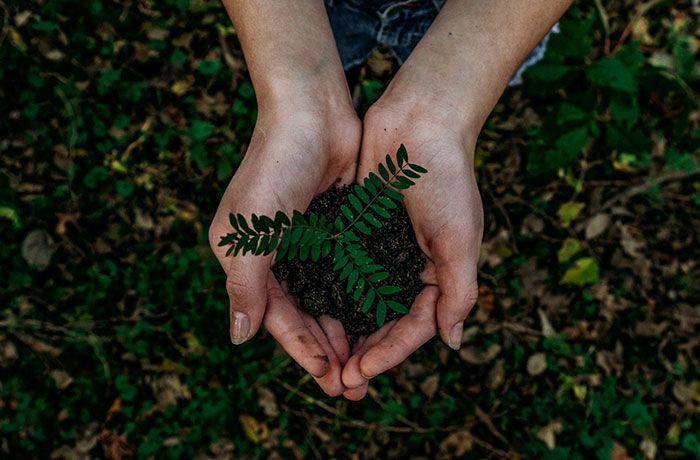 Besides responsible packaging, ask your supplier if there are other ways the company is doing good. Some packaging firms frequently donate a part of their profits towards community improvement as a part of their corporate social responsibility. Others donate a quantity of money to charities for each product sold using their packaging. Many even focus on the people that are a part of the company and aim to provide more than just remuneration by giving them self-development opportunities and access to resources. PackMojo has partnered with EcoMatcher to plant 1 tree for every 200 boxes you order and gift the tree to you.
Sustainable packaging translates to both eco-friendly materials and ethical production. When packaging items, every effort must be made to ensure it is diminishing the negative impact on the environment. At the same time, the focus must also be on improving the quality of life for everyone from the communities supplying the raw, to the factory workers, and even your customers.
Are you looking for eco-friendly packaging?
Learn more about our sustainability initiatives and get in touch to see how we can help you with your packaging today.