Your custom boxes have arrived and look exactly like how you designed and envisioned them. You store them in a cardboard box up against a wall and forget about it until it's time to package your products. When orders pour in and you need to get packing, low and behold, some of your boxes are damaged.
While designing your packaging, packaging your products, and shipping them on time is important, it is also equally important to make sure you store your packaging materials safely. A good part of your company's budget has gone into making appealing and functional boxes and it is imperative that you care for your boxes even before packing them with your products. Our simple guide gives you an insight into storing, packing, and discarding your boxes.
How do I properly store packaging boxes?
When your boxes arrive and before you store them, as a rule of thumb, it is best to do a quality test. Big business or small, you want your customers to have the best unboxing experience, and simply checking the quality of the box and consistency in design will ensure that every customer has a satisfying experience. It is best to label the larger carton containing your materials before storing it (if it's not already labeled).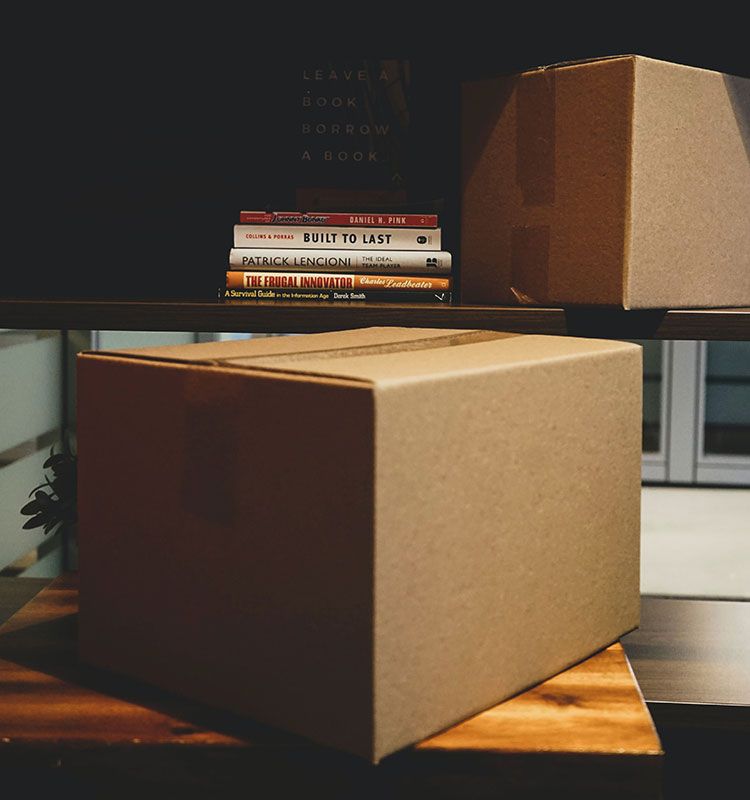 Here are some basic rules for storing unpacked boxes or a large carton with your packaging material.
Store it in a cool and dry place. Humidity causes the boxes to get damp and moldy. Cardboard and paper is a porous material that can easily absorb moisture and promote the growth of mold. This could also lead to a foul odor. If your boxes do get mold on them, it is best to dispose of them. Be sure to use gloves and a mask as mold on the skin or in your system can cause itching and breathing problems.
Store it away from direct light or any place with direct sunlight. Light tends to cause the molecules in the ink to break apart preventing them from acting as pigments. This would lead to your boxes looking lackluster.
Be sure to check for water drips and pipes in your storage location. In the case that there are pipes around, cover your boxes with clothes or sheets to prevent them from getting wet.
If you are storing mailer boxes or folding carton boxes while they are still flattened, ensure you store them horizontally. Folding cartons are made of thinner material than rigid boxes and could easily bend or crease if stored vertically. The same applies to mailer boxes even though they are made of slightly thicker material than folding cartons.
Finally, it is advised to store boxes up to a year. Boxes do get dull and dust can also cause them to fade if stored longer.
How do I pack the products into the box?
It can get overwhelming to pack your products into your boxes when you have several orders to cater to at the same time. To make the packing process easier, have all the materials handy. Keep your packaging tape with the boxes. Including a customized thank-you note? Make sure you have a template ready so don't spend too much time thinking about what to write. Here's a simple template to start with.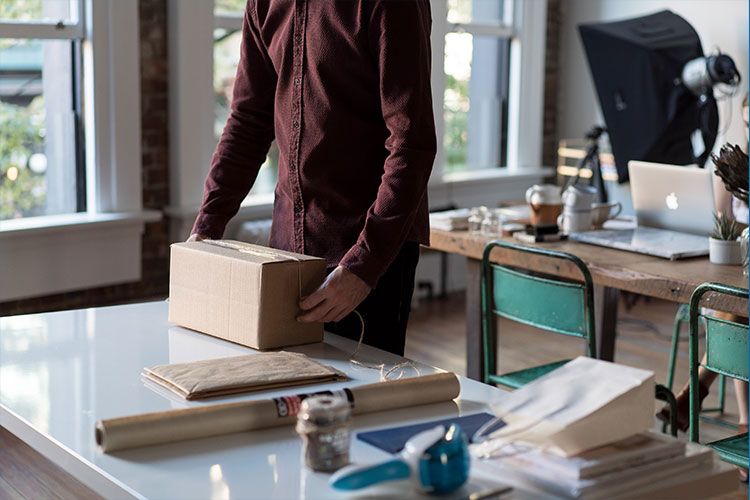 An assembly line can really help speed up your packing process. Assign stations and roles to everyone helping you pack your products. Make sure to give your boxes one last quality check and dust them before use. Dusty boxes can cause tape not to stick properly.
Don't overstuff your boxes. Use filler material like tissue paper, bubble wrap, and pellets in moderation, just enough to protect your products. Once boxes are sealed and ready to go, they are usually put into a bigger box or a poly mailer for shipping. This is to ensure that your custom boxes are safe and scratch-free while being transported.
It is also a good practice to put yourself in your customers' shoes and see how they would feel when receiving their orders. How is the unboxing experience? Are your products safe? Is there is a lot of material that one would have to throw away?
How can I be sustainable when it comes to disposing of my packaging?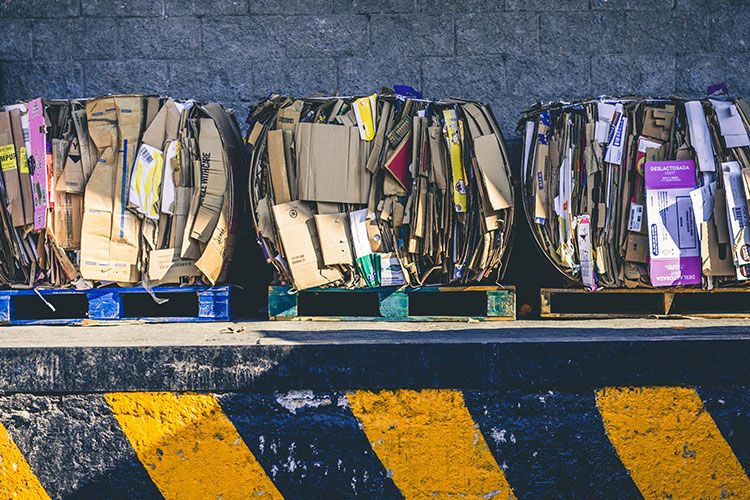 There is no doubt you will be left with some packaging to discard. Instead of simply trashing it, why not find a sustainable way to dispose of it. This not only reflects well on your brand but is a great way to encourage your customers to do the same. Below are some simple tips for disposal.
Recycle cardboard boxes. Paper and cardboard can easily be recycled and converted into a fresh box. Alternatively, it can also be reused to store other things.
Tissue paper and other paper boxes can be composted. Build a home composting site and tell your customers how they can do the same.
Unfortunately, foam pellets cannot be recycled. You can instead reuse them for packaging other items or contact shipping stores that accept donations.
Worry about storing your boxes no longer needs to be a hassle. Now that you have all the information on safely storing, efficiently packing, and sustainably discarding your boxes, you can confidently order your packaging material.