Introduction
Delivery of large and heavy items such as furniture, sofas, car parts, treadmills, etc. can be a pain.
In this guide, we offer step-by-step instructions on how to pack and ship them internationally in a correct, safe, and cost-effective manner.
Step 1: Measurements & Packing
The first step is making sure you are aware of the weight and measurement limitations of the most common couriers.
Popular Couriers' Size Requirements

Air Freight

DHL gives specifications for the total shipment, and then specifications for individual packages (if your shipment is multi-package)
Total shipment specs:
| | |
| --- | --- |
| Maximum Packages Per Shipment | 99 |
| Maximum Weight Per Package | 300kg |
| Maximum Total Shipment Weight | 1,000kg |
Individual package specs:
For packages below 70kg
| | |
| --- | --- |
| Maximum Width Per Package | 120cm |
| Maximum Length Per Package | 300cm |
| Maximum Height Per Package | 160cm |
For packages above 70kg
| | |
| --- | --- |
| Maximum Width Per Package | 100cm |
| Maximum Length Per Package | 120cm |
| Maximum Height Per Package | 160cm |
You can refer to the original DHL document here.

FedEx uses a simple formula called the Length and Girth Formula, and this is how it is calculated: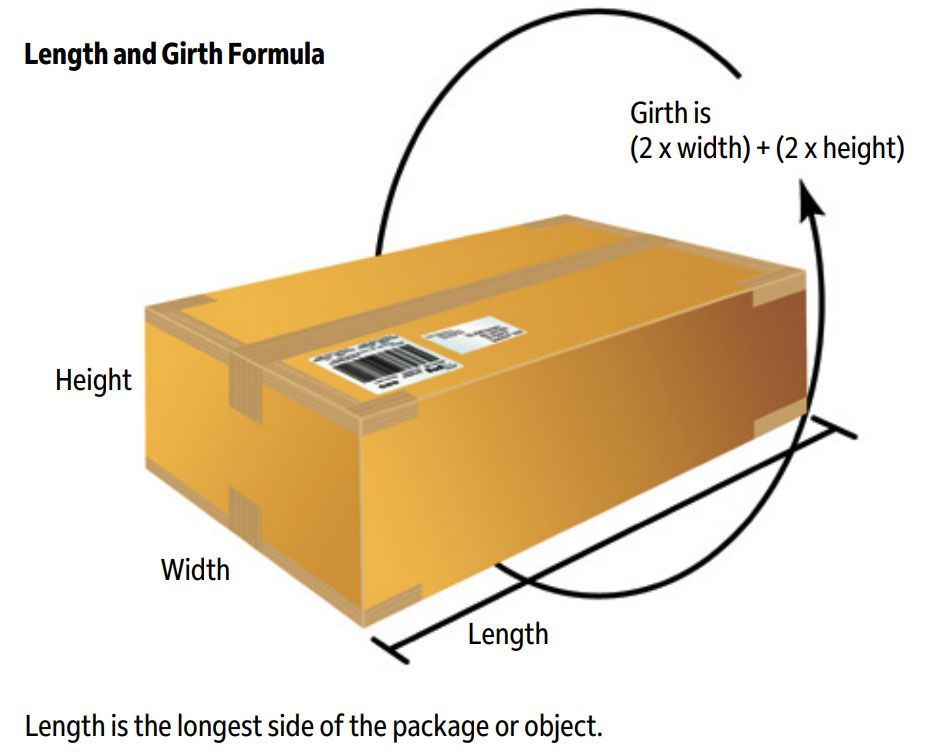 Based on this formula, they give the following specifications for their two international air freight services:
Service
Specifications For Individual Packages
FedEx Express
Maximum Weight - 68kg; Maximum Length - 274cm;
Maximum Length And Girth - 330cm.
Service
Specifications For Skids
FedEx Express Freight
FedEx Freight shipments may be palletized or non-palletized, weigh up to 9000kg and measure up to 640cm in length. However, individual skids exceeding 1,000 kg in weight or exceeding 177cm in height, 302cm in length, or 203cm in width require prior approval.
See the original document from FedEx here.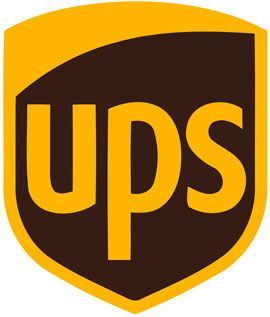 UPS also uses the Length and Girth formula to determine their maximum allowed shipment sizes.
Girth = Length + 2x Width + 2x Height
UPS Weight and Size Limits:
| | |
| --- | --- |
| Maximum Weight Per Package | 70kg |
| Maximum Length Per Package | 274cm |
| Maximum Size Per Package | 419cm in length and girth |
With UPS, there is no limit to the total shipment weight or number of packages in a shipment.  However, pre-authorization is required for air freight shipments that exceed 2000kg in weight.
Ocean Freight
If your shipment is too large or heavy for air freight, then ocean freight will definitely be able to offer you the extra space you need.
In the case of ocean freight, there are a small number of definite standard container sizes that most couriers use.
The most common two are the 20' Standard and 40' Standard containers.
20' Standard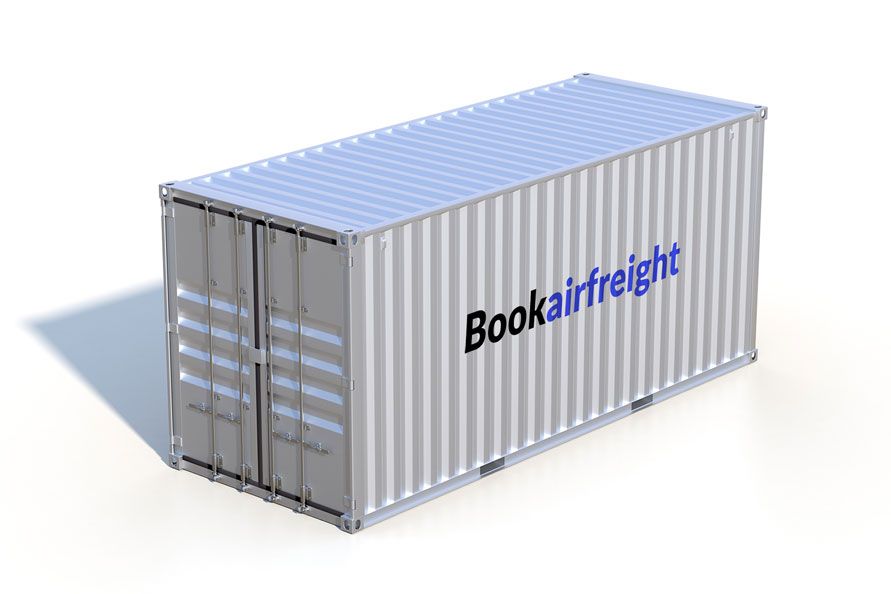 Maximum dimensions:
| | |
| --- | --- |
| Usable (Internal) Length | 6.01m |
| Usable (Internal) Width | 2.34m |
| Usable (Internal) Height | 2.39m |
| Door Opening (W x H) | 2.28m x 2.31m |
| Usable (Net) Weight | 28,430kg |
| Cubic Capacity | 33.2m3 |
40' Standard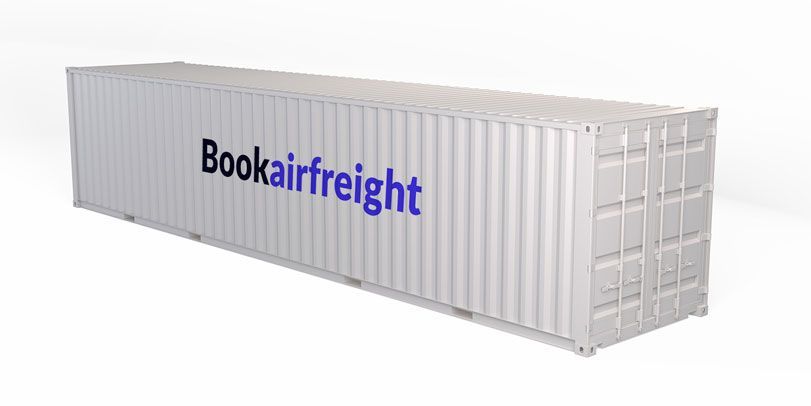 Maximum dimensions:
| | |
| --- | --- |
| Usable (Internal) Length | 12.11m |
| Usable (Internal) Width | 2.34m |
| Usable (Internal) Height | 2.39m |
| Door Opening (W x H) | 2.28m x 2.31m |
| Usable (Net) Weight | 26,730kg |
| Cubic Capacity | 67.6m3 |
Oversized Product Packing Guide
We are going to cover 3 main ways of packing oversized/large packages for transportation: boxes, pallets, and custom packing for irregular/heavy items.
Heavy Boxes
You can ship heavy boxes (how heavy depending on the courier) without palletizing them, but they do require to be labelled as such in order for their handlers to discern whether they will need help manoeuvring them.
We find that TNT has the simplest yet most effective instructions on how to correctly pack heavy boxes:

Pallets
Pallets don't just provide stability and protection to your goods, they also help reduce your shipping costs by making the best use of the courier's available space. Courier charges are based on a combination of both weight and volume, so anything that is non-stackable or takes up space unnecessarily can result in extra fees.
Here is a simple step-by-step guide from TNT on how to properly palletize your goods so as to not incur any surcharges:

Oversized/Irregular Item Packing
Some products can be a pain to ship due to their size, weight, or even their irregular shape which can't fit normal boxes. If you're selling such a product, we feel your pain and appreciate your bravery! After all, irregular-shaped products deserve some love, too.
Such products require a little more work to find the correct packing and shipping arrangements, but most couriers will have solutions for them.
The most important aspect here is to make sure that the packing protects your products effectively, and that you don't incur any extra charges because of improper packing (e.g. a part of the product protruding out of the box).
Here is another set of great, yet simple advice from our friends at TNT:

Step 2: Finding The Right Courier
Now that you have your product properly packed and measured, you can start narrowing down your courier options based on delivery times and pricing. (and the size limitations we discussed previously)
Popular Courier Rates And Delivery Times
We looked up some rates from top couriers using the following sample data: Air Freight, China (Shanghai) - US (Los Angeles), 1000kg
Courier
Rate / Kg
Delivery Time
DHL Express International
Source
$242
1-6 days
FedEx International Economy
Source
$488
4-6 days
UPS Express Freight
Source
$123
1-5 days
As you can see, these rates are less than ideal, and there is good reason for it.
Considering the principle of economies of scale, it is not ideal for couriers (and especially these behemoths of the industry) to prioritize one-off, scattered shipments, coming from separate individuals.
What is ideal for them is to work with third parties (or large enough customers) who can provide them with a substantial, consistent, and centralized influx of shipments.
But because they don't want to lose the business of scattered shipments, they still offer the service, and increase their rates significantly to ensure their profitability.
So what is to be done?
Using A Freight Forwarder
The answer is freight forwarders. They are the gateway to being quoted good rates from these top couriers, because freight forwarders centralize a big number of individual shipments into one single, voluminous, and consistent source.
This makes shipping corporations happy, and they offer freight forwarders preferential rates in return.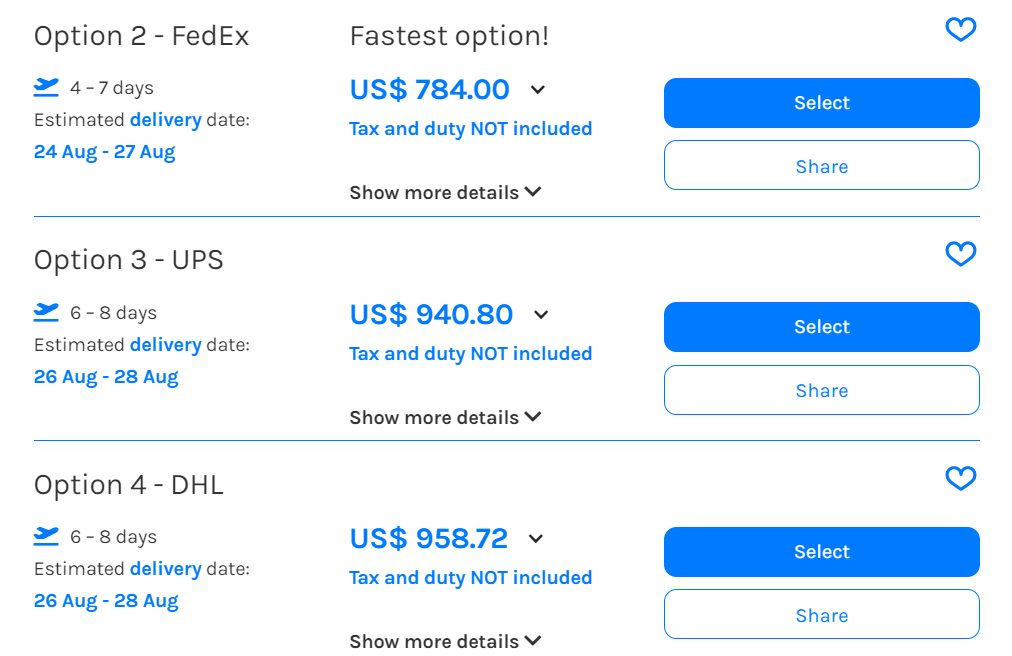 These are live rates from the Bookairfreight platform for the same 3 couriers.
The difference looks as follows:
Courier
Public Rate / Kg
Bookairfreight Rate / Kg
DHL Express International
Source
$242
$24
FedEx International Economy
Source
$488
$20
UPS Express Freight
Source
$123
$24
That's 90% cheaper with DHL, 95% cheaper with FedEx, and 80% cheaper with UPS.
Unless you have a huge volume of shipments, it's safe to say that using a freight forwarder instead of getting quotes directly from couriers will decrease your shipping costs significantly.
And that's what we do here at Bookairfreight. We help small businesses significantly reduce their shipping costs by connecting them to our extensive network of Tier 1 freight forwarders.
Step 3: Optimize Your Shipping Costs
Besides working with a freight forwarder, there are other smart actions you can take to further reduce your shipping costs.
Use Both Ocean Freight And Air Freight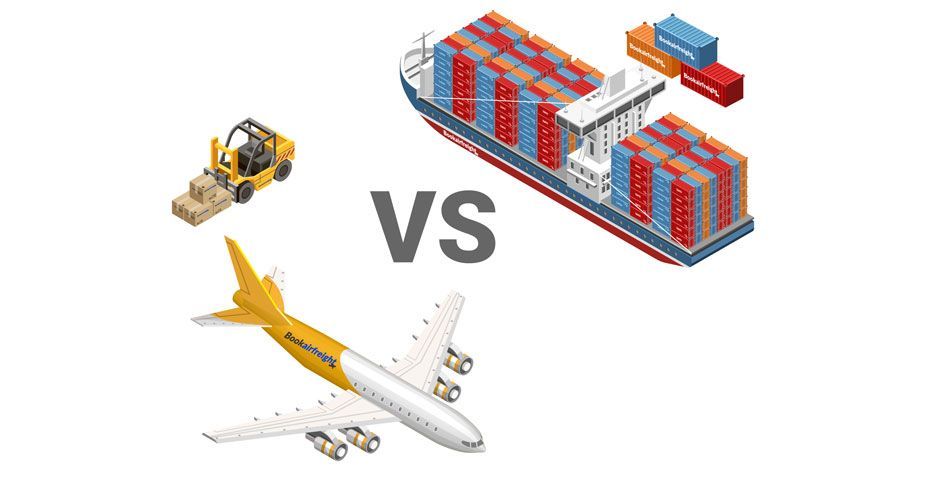 Contrary to popular belief, air freight is actually cheaper than ocean freight for shipments under 150kg. It is naturally faster, too.
Ocean freight, on the other hand, starts being the cheaper option for shipments over 150kg, and it becomes exponentially cheaper as the shipment weight increases. It is, however, much slower.
This is something you can play around with.
When stocking up on your product, for example, you can ship a smaller amount via air to cover your short-term demand, and ship the rest via ocean for cost-efficiency.
You wouldn't believe how frequently we see business owners not take advantage of this little piece of advice, and how their overall shipping expenses are up to 20% higher as a result.
Ship In Bulk When Possible
The same 'economies of scale' concept comes into play here, too.
Freight forwarders have different 'weight classes' with different rates. For example:
| Weight Class | Rate / Kg |
| --- | --- |
| 20 - 100kg | $8 |
| 101 - 300kg | $7 |
| 301 - 500kg | $6.5 |
| > 501kg | $6 |
So it makes sense to ship in bulk whenever possible. It can save you up to 40% to ship 10 pallets at once per week, rather than 2 pallets every day, for example.
With consistent bulk shipping, you can re-invest the savings into other parts of your business and drive growth.
Ship in Advance or On Off-Peak Days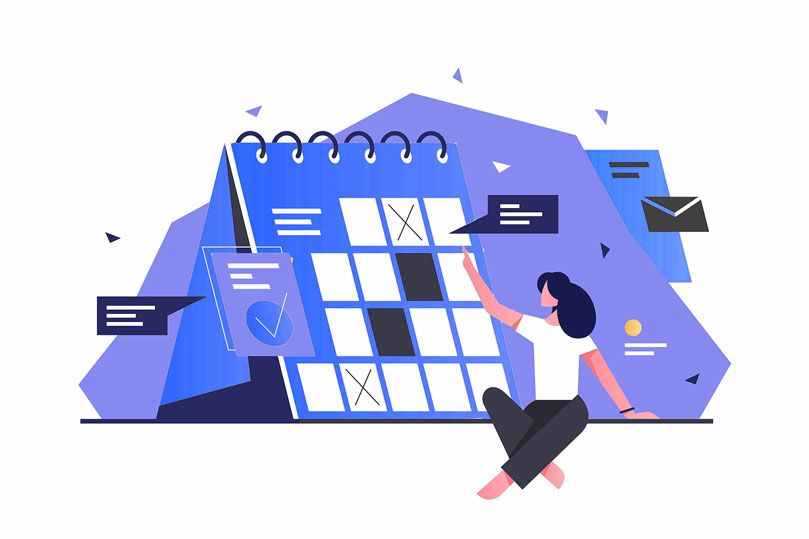 This is another smart and simple tip that a lot of businesses fail to implement.
Coordinating production with your factory to ship before peak seasons and on off-peak days will save you at least 35% on shipping costs.
Doing this can get you better rates from your freight forwarder because there is less competition for the forwarder's capacity and you can avoid the hefty 'peak season surcharge'.
What are the peak seasons in shipping?
Mid-August to November - Back To School, Thanksgiving, and Christmas preparations.
January to February - Chinese New Year Holidays.
A 20 ft container is $300-400 dollars more expensive in peak season.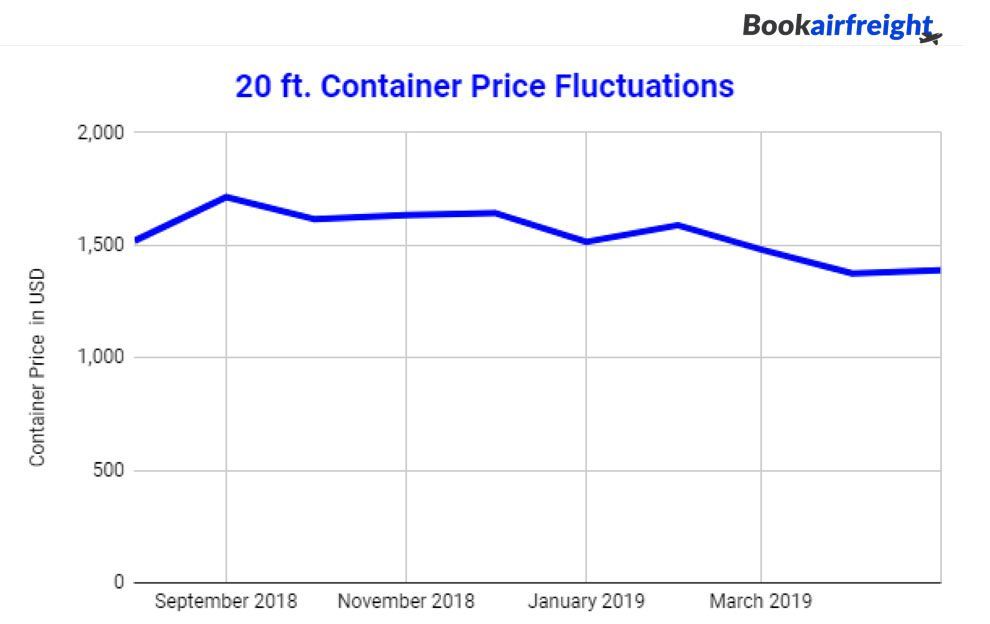 Air freight price inflation is even greater.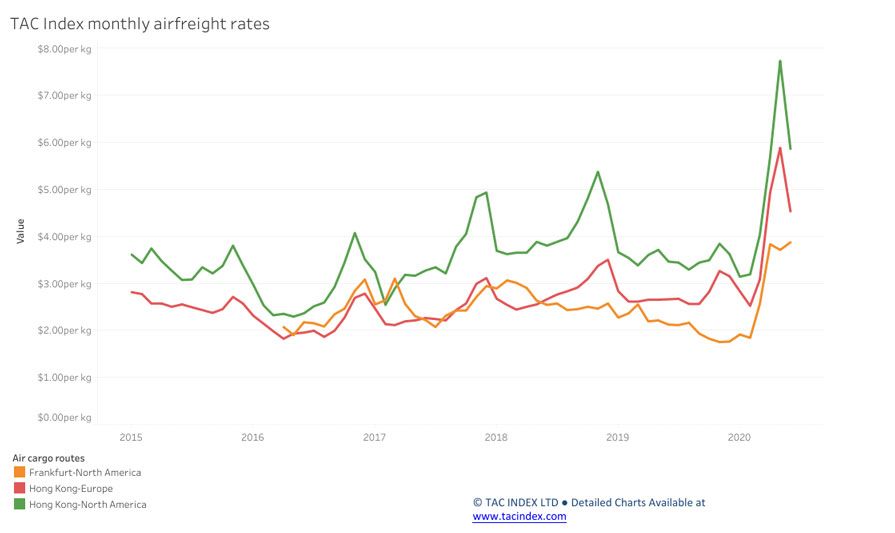 Maximize cost savings even further by shipping on off-peak days!
Collaborate with your freight forwarder and ask them on which days they have more capacity.‍
Generally, Friday is considered an off-peak day for consumer goods because shippers try to have their goods delivered by Thursday so that they can prepare for weekend sales.
Frequently shipping on off-peak days alone can save you up to 10%.
Packaging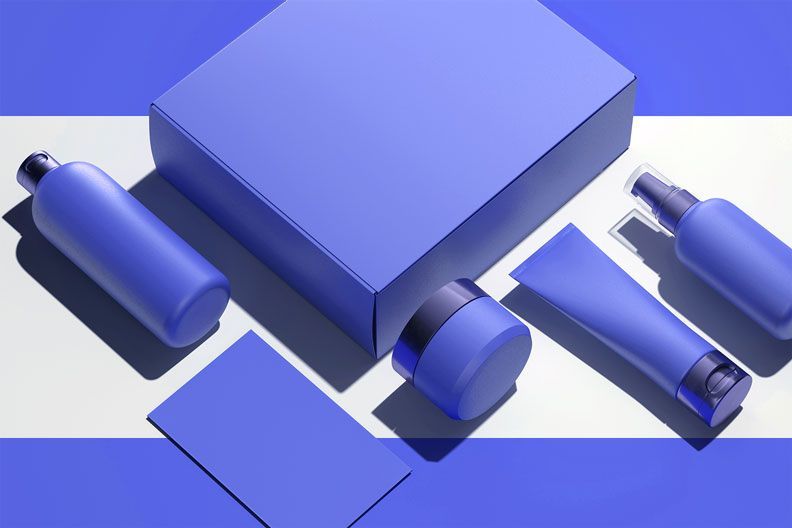 Packaging your products in boxes that are too large will increase their size, which will in turn increase the cost of shipping them.
With oversized / irregularly shaped items this is often a problem, but try to do your best and ensure that you pack each product in the smallest box possible that will fit, represent the brand properly, and keep it safe at the same time.
If you get this part right, it can save you up to 20% on shipping costs. In this respect, we highly recommend you check out PackMojo's Ultimate Packaging Guide for comprehensive, step-by-step instructions on how to professionally package your product.