A surefire way to scale your business is to grow your customer base. Whether you're a new business or an established brand ready to scale up, one way to allow your eCommerce business to reach new customers is through international shipping.
Shipping overseas can seem like a daunting hurdle to clear, but that's not always the case. In fact, third-party platforms like Easyship streamline the process, making it easier for you to get your goods where they need to be. After all, when you're shipping globally, you'll want to take advantage of a global fulfillment network. And in the case of a partner like Easyship, its seamless experience for both fulfillment and warehousing — around the world.
By taking advantage of the tools available, you'll be able to run an efficient international business that saves both the merchant and customer money. It's all in the little things: Whether it's through reminders that how you package items can reduce costs or choice of courier make all the difference.
In the following article, we'll guide you through the ins and outs of international shipping. We'll share how to get started, the best way to optimize your store for overseas delivery and give you tips on how to save money without compromising on service or efficiency.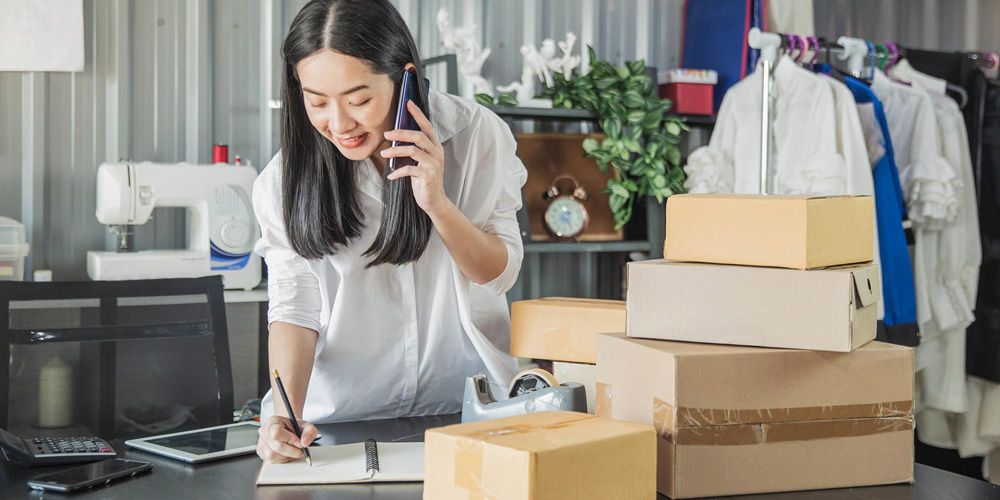 How to get started
Some people say rules are meant to be broken, but those people definitely don't deal in international shipping. In the world of eCommerce, rules are meant to be set and then strictly followed.
That's why the first step in getting started shipping is to map out your strategy. After all, shipping is marketing.
The Shipping Policy
Now that you've figured out a few key points to hit when shaping your shipping strategy into, well, ship-shape, it's time to outline a shipping policy. Your policy should hit on the following notes:
Courier options: This one is straightforward, share which shipping your business uses.
Service types: same day, overnight, international, and standard, for example
Cost: How much does shipping cost. Do you offer free shipping? That can be a major selling point, so it's best to mention it upfront. If not, communicate whether you offer flat rate shipping or bespoke rates at shipping, where the cost is determined based on the customer's location.
Handling times: Transparency is key. Let your customers know outright their number of days it to pack and ship an item.
Delivery timeframes: No one likes a surprise. Let customers know approximately when they can expect a package to arrive.
Restrictions: List places that you can't deliver to and be clear about extended international timeframes and additional costs for dangerous goods, such as batteries or liquids.Keep in mind, a shipping policy (that includes returns!) should be considered an important marketing document for your business. This will not only help to drive sales, but also keep your buyers satisfied. In creating a shipping policy, you shouldn't have to reinvent the wheel. So taking advantage of a shipping policy generator that will help you generate a straight forward policy for your eCommerce store just in minutes.
Taxes and Duties
Even if you're an experienced domestic shipper, international shipping still might throw you through a loop with taxes and duties. Don't be alarmed.
Taxes and duties make the price of imported goods more expensive for consumers. Governments tax imports because they want to control the flow of goods in and out of their country.
Every country has a tax threshold, which is the amount where a person begins paying taxes. Tax and duty may not apply to every international shipment, so it's best to do some research.  You're likely already familiar with sales taxes, which are levied by a government on income, goods and activities. Duties, on the other hand, are a tax payable to the government, charged on goods and financial transactions.
Restrictions and Dangerous Goods
In the world of logistics and international trade, dangerous goods aren't what we colloquially think of as "dangerous." Although needles, chemicals and guns certainly apply, the list is more expansive and not necessarily intuitive.
Liquids are considered dangerous goods as are lithium ion batteries, which are often used in laptops. Dangerous goods are regulated by the IATA (International Air Transport Association) and apply to freight transportation as well, generally speaking.
Here are 6 steps to follow when shipping dangerous goods, or DGs as they're called in the biz.
Identify the good. There are different restrictions on goods depending on its classification, therefore there are different solutions and workarounds for different items.
Determine if it can or cannot fly. Many dangerous goods cannot fly with IATA. Do your research and make sure you're following the law when shipping goods.
Pack carefully. Typically, these goods are not dangerous in nature, but in travel risk. Each courier has different rules depending on the amount per good, generally speaking each allows 100 ml max for liquid and two batteries per shipment. It's always best to contact a courier to confirm what's best.
Split your shipment. Though it's not risk-free, you can avoid pesky thresholds by sending multiple shipments as a "normal goods." It may be cheaper than one dangerous goods shipment.
Be prepared to pay extra. Couriers charge premium rates and an additional charge for dangerous goods due to the extra risks involved with handling and processing them. It comes with the territory.Have your documents at the ready. When making a dangerous goods shipment, ensure that all dangerous items are declared in your air waybill and commercial invoice under "Item Description". Additionally, most couriers will require you to complete an expanded international air waybill and include a 24-hour telephone number on your shipper's declarations. Any errors could lead to delays at customs.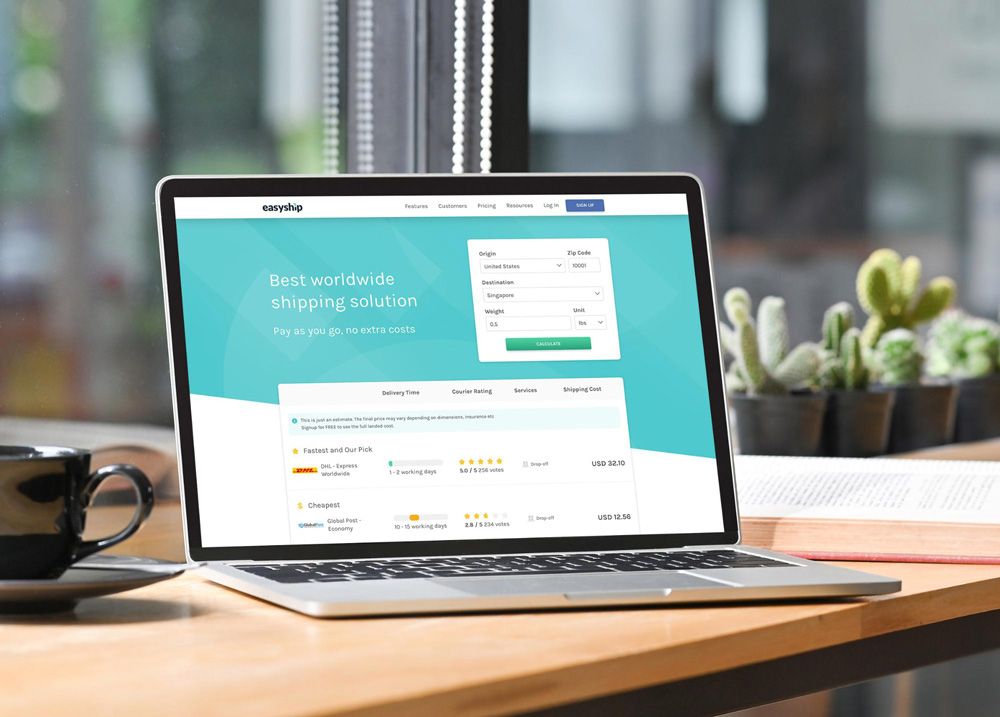 Set Up Shop for Shipping
Your store may already be functioning on a domestic level, but the world of international shipping is simply more involved.
Choose couriers wisely
The best way to avoid overspending on shipping is to work with multiple couriers. A common misconception is that USPS is the best-bet courier service, universally. That's not quite true.
When shipping internationally, you'll want to offer customers the best possible service — and that means working with a range of couriers. There's no one-size-fits all option — especially when you're shipping between multiple countries. Here are three things you should keep in mind when working with couriers.
Pricing: Postal couriers are more cost effective, while express couriers are pricier but provide better service.
Delivery times: Many customers want fast delivery options, but some are willing to wait. Compromise by offering multiple solutions with different delivery times to appeal to everyone.
Tracking: Good tracking is key in a courier. This cuts down on customer service requests and decreases chances that your shipment will get lost.
You can compare couriers, pricing, delivery times, and tracking quality with Easyship's shipping rates calculator.
Share Dynamic Rates at Checkout
Delight your customers with transparency. Sharing dynamic rates at checkout gives the fully landed cost, leaving no room for surprises. After all, no one appreciates a hidden fee. Seriously — studies show that  25% of customers abandon their cart due to unexpected shipping costs at checkout.
Static shipping rates are inaccurate and unclear. They don't provide information on taxes, duties or the courier. Whenever possible, dynamic rates are the way. These rates make the shipping and shopping experience better. With dynamic rates, shoppers get real-time, real-world estimates based on their location, which show costs such as taxes, duties and handling fees upfront, leading to higher conversions and fewer abandoned carts.
DDP v DDU
Don't be frightened by the abbreviations. We'll take the duties simply by putting them in the simplest terms possible.
DDU (delivery duty unpaid): Puts the responsibility on customers to pay taxes and duties.Parcels will be held in customs until payments are made.
DDP (delivery duty paid): The business pays the duties upfront, allowing a smoother shipping process.
It's quite simple once you know the basics. Easyship also offers an easy-to-use rules feature that allows businesses to set a condition that automatically pre-selects DDP or DDU (it's up to you!) for international shipping.
Documents and Declarations
Yes, the rumors are true. International shipping requires extra paperwork. And it's not just when you're shipping those pesky DGs. Often, it's just required to clear customs.
Don't fret. You don't have to do all the research on your own. Third-party partners and apps exist to make international shipping easier — even when you're filling out monotonous paperwork. You can generate all the shipping documents you need to set sail overseas with Easyship — no problem.
Tracking
Saving money on shipping often looks like working with a postal service rather than an express courier. This may seem like a good idea at first glance, but upon further inspection, this can harm your customer-merchant relationship if it detracts from tracking services offered.
To build trust and keep things running smoothly, an easy-to-use tracking system is a key functionality of any shipping solution — especially when working with overseas customers. Tracking is especially important in international shipping as it allows customers to keep an eye on a package, should it get lost in transit — or worse! — stuck at customs.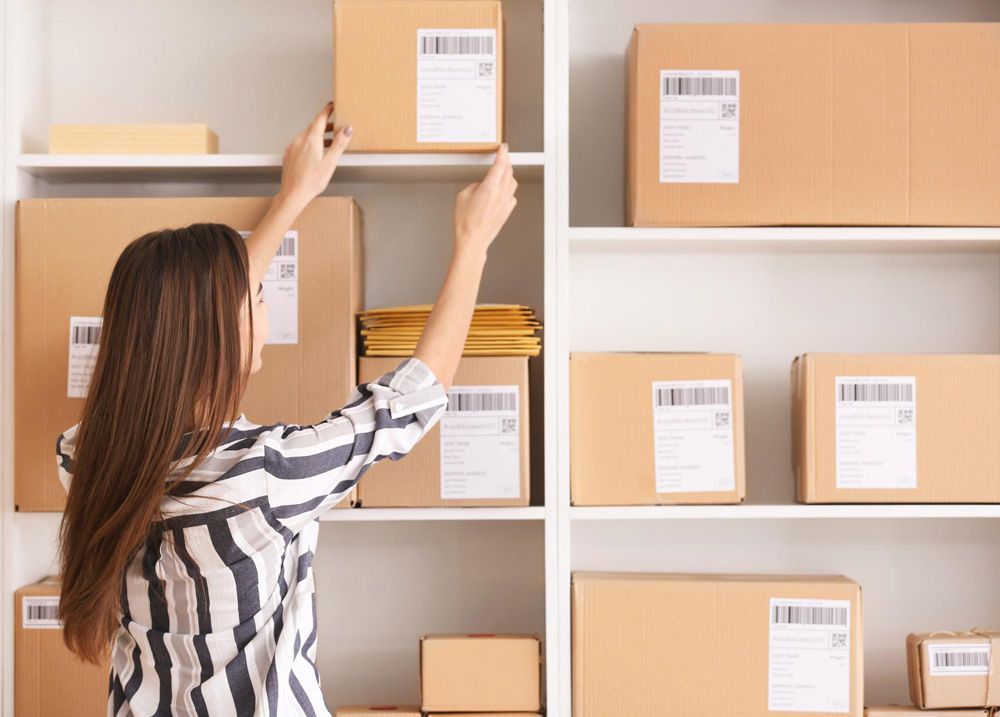 How to Save on Shipping
Packaging
Remember: The way you package your item can make a big difference in your bottom line. While it might seem like a good idea to protect your precious goods with packing peanuts, those pellets are actually weighing your parcel down, costing you pretty pennies! Instead, the pros at PackMojo recommend using custom inserts, which are eco and wallet friendly. Little changes to your packaging can make a big difference to overall cost, branding and environmental impact.
Postal couriers
While it might not be the option best suited for everything your brand wants and needs to do, the cheapest option out there is a postal service —  more likely than not.
But sometimes in life, we have to compromise. If your needs require the speed of an express courier at postal service prices, a regional courier might be the right solution for you. Regional couriers help you save on shipping and are hyper-focused on specific regions, making them speedy. That's what we call meeting in the middle.
Flat-Rate Shipping
Flat-rate shipping is another cost-saving effort that's commonly used. While dynamic rates at checkout is the most transparent option possible, Easyship's Flat Export Rate helps retailers save money while retaining an unprecedented amount of brand control.
Think of the service as multiple shipping solutions consolidated into one discounted service based on your parcel's weight. Flat Export Rates. The service combines discounted international shipping rates with label generation for packages valued up to $400.
Perhaps best of all, brands can use their own packaging with Easyship's flat rates. No eye-sore courier boxes here. Instead, you can leverage your own branded packaging materials to leverage the post-purchase experience.
--
Taking the above steps to enhance consumer delivery expectations for holiday shipping is the difference between managed and unmanaged customer experience. Most importantly, by putting transparency first, you'll avoid surprise fees and December 26 deliveries. Don't forget that Easyship can help! With 250+ shipping solutions and a global fulfillment network, reach out to our support team and sign up for a free account today!