With the rise of custom packaging, customers are constantly being wow-ed by innovative and creative packaging designs. However, behind the scenes, it takes a lot of time, money, and resources to design your packaging. Brands prefer to set up a cadence of placing orders regularly for their boxes and usually stick to designs that have been tried, tested, and proven to be a hit with their customers.
Being consistent with your box designs and packing routines are good practices. They help keep brand identity intact and your customers always know what to expect when they place an order. However, there might be some places, where changes in your packaging design or the way you pack your products can do your budgets, timelines, and brand image good.
Here is a list of 5 little changes you can make to your design, package, storage, and disposal of your custom boxes that can make a huge difference in the overall vision of your packaging and brand.
1 - Go for box types that have multiple uses
If your boxes are being displayed in retail stores or you want your customers to use your products without taking the trouble to move the items into another box or container, then ensure you design your packaging to fit these requirements. Making your customers' life easier only adds value to your brand image and brings them back for more.
A good example to illustrate this would be what SETBAR is doing with their nutrition bar packaging. Since some retailers prefer buying their bars to be sold in stores, SETBAR offers display box packaging that can not only be used to ship the nutrition bars but also be used to make an attractive display box on the shelves.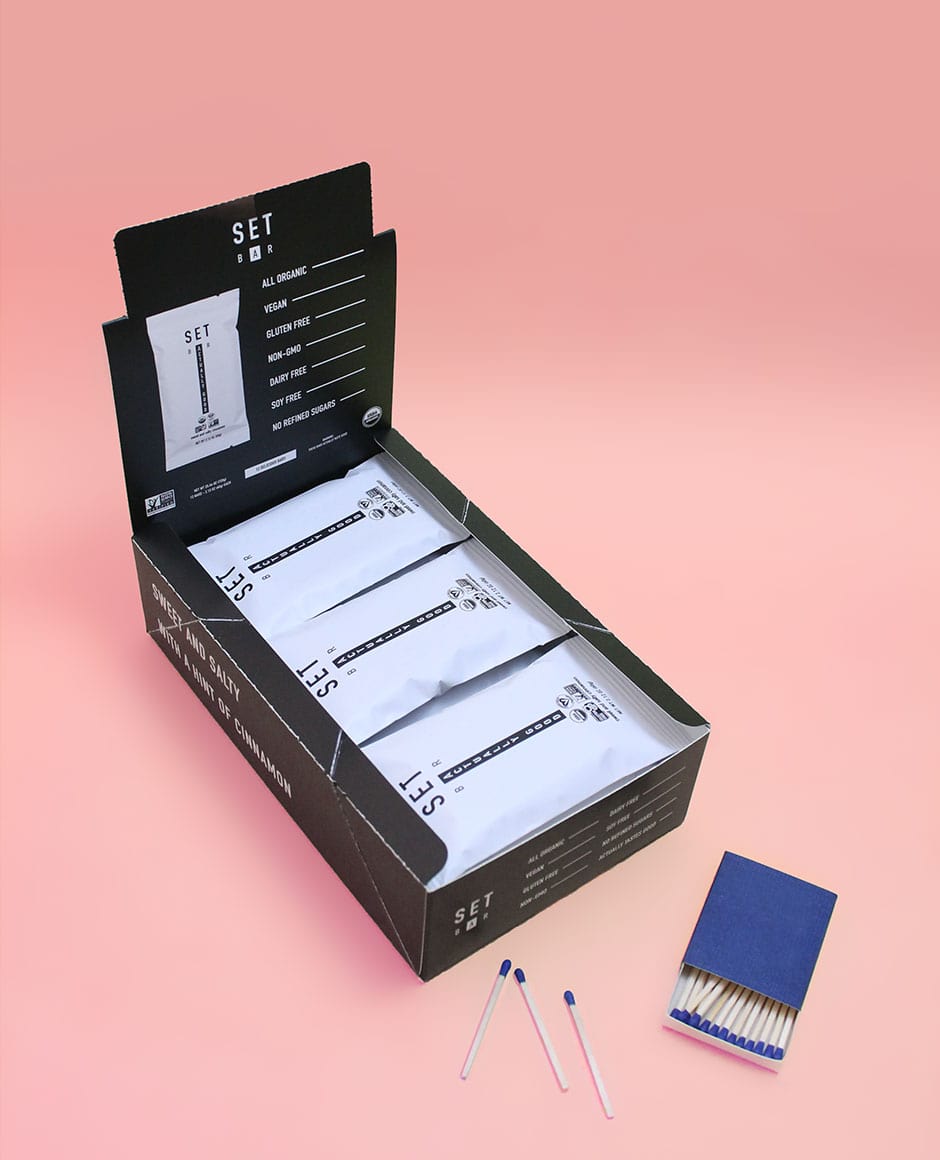 This helps SETBAR keep the brand image intact, as the packaging holds the SETBAR logo, making it stand out among other options on the shelf. Additionally, it also makes the retailers work easier since they no longer need to remove the bars to be placed on the shelf individually.
Another company working with this similar philosophy is Six Realms. Their foldable magnetic rigid boxes are easy to assemble and store for the company when packaging their products. At the same time, it is also easy for the consumer to store the box by flattening it when not in use.
2 - Reduce the use of void fillers
Generally, it is best to keep your packaging compact and avoid excessive use of void fillers. Void fillers are packaging materials like foam pellets and bubble wrap. These not only increase the costs of your packaging but also significantly increases the amount of waste that is being generated. It is important to keep in mind that your customers will be the ones disposing of your boxes and they might not appreciate the amount of extra stuffing they have to throw away.
A better alternative would be to use custom box inserts. These inserts ensure your product is safe during shipping and everything that has been packed in the box reaches your customers in one piece. Nail Deck uses inserts for their lacquer kit since there are a lot of bottles and all are made of glass. If they were to go with tissue or bubble wrap, they would have needed a lot to wrap all the bottles and their customers would have to spend a lot of time unwrapping and disposing of the material.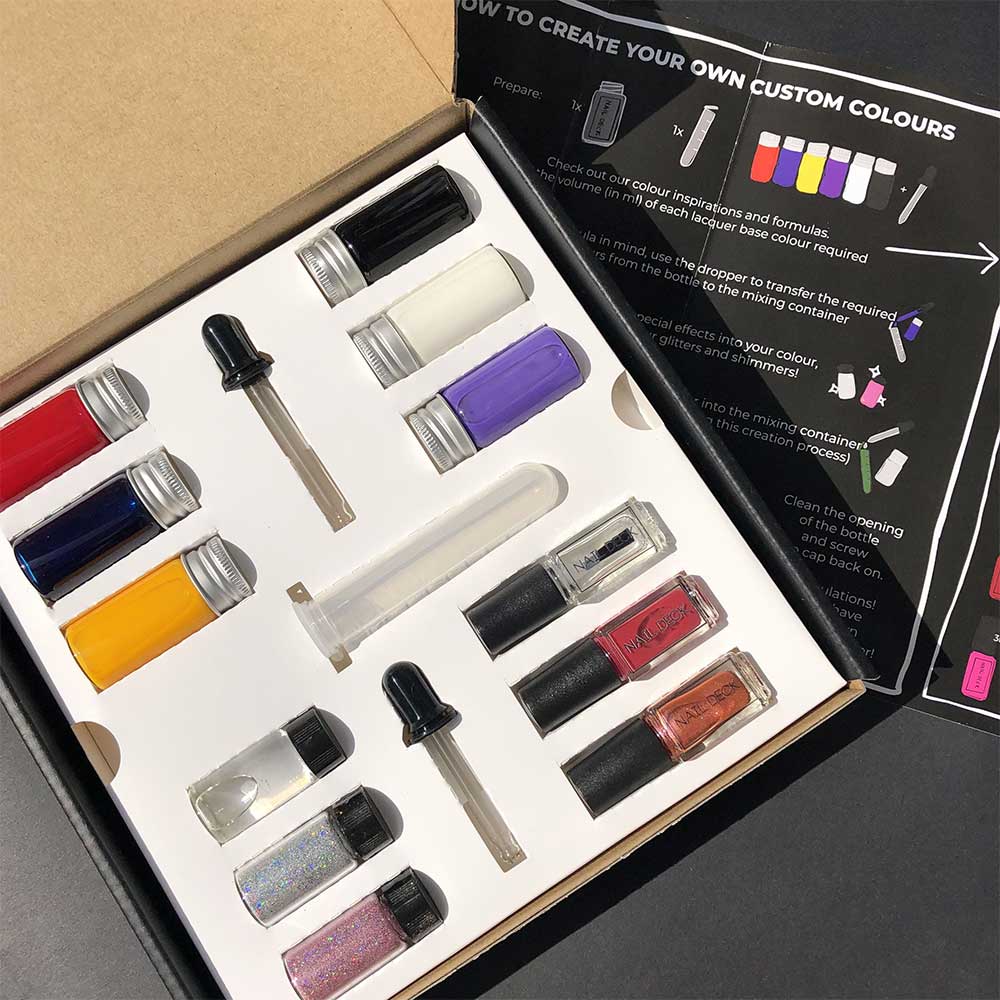 What you could also do is to package your products into reusable bags or containers before placing them in the box. GratiTea places their tea bags in a container before packaging it in their foldable rigid box. This adds an extra layer of protection and they don't have to rely on any void fillers.
3 - Personalise the packaging
If you are going for custom designed boxes, go a tiny step further to include a personalised thank you note or message for your buyers. This small change makes a world of a difference, as it makes your customers feel like they are a part of your brand. This little note acts as the personal touch in an otherwise purely electronic transaction. It increases loyalty and in turn the lifetime value of the consumer to your brand.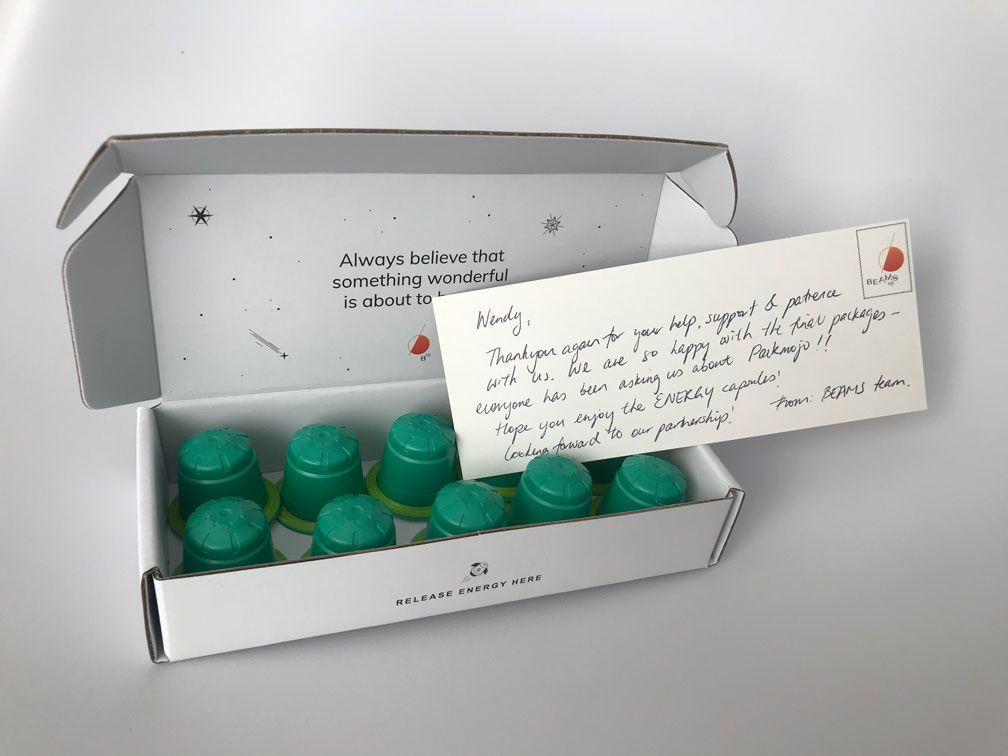 Thank you notes and messages are also great to share on social media and that is precisely what your customers might do. This kind of word of mouth marketing is something that can benefit your brand in the long run.
4 - Be creative with your stickers
To change your packaging design every time you have a sale or during festive times can get very expensive. Not to mention, the back and forth with your suppliers and your design team finalising your new designs can be time-consuming. An easier way to change your designs would be to opt for custom printed stickers. Stickers can enhance your branding without changing too much of your box design.
For example, Christmas themed stickers like in the picture above can add to the holiday spirit and get your customers excited about your products without the need to create Christmas packaging from scratch.
5 - Tell your customers about green initiatives
This is probably the easiest change to bring about in order to take the first step towards sustainable packaging. Tell your customers about your green initiatives and give them tips on safe and environmentally friendly ways of disposing packaging. This lets them know that you are committed to the well being of the planet while also educating them about the best practices. Alternatively, promote your practices on social media or build a post a 'how-to' guide on your website.
Changing the design of your shipping boxes to including signs and symbols is also a good way to bring their attention to these implementations. Here is a full list of sustainable packaging symbols that you might want to include.
These small changes can bring about a huge impact in the way your packaging is perceived by the customers. They might not feel like a lot, but they definitely add value to your brand and act as a stepping stone to make a better impression and increase the overall value of your company and products.