A beautiful box with dazzling designs and bright colors, integrated with your branding material. Your packaging is essentially the first piece of your brand that makes an impression on your customers. Of course, you want it to be attractive, but you also want it to stand out from your competitors. Adding packaging enhancements can not only make your packaging more visually appealing but can also drive sales, increase mind-share, and allow for positive word-of-mouth.
There is a long list of enhancements ranging from embossing patterns on your boxes to applying soft-touch coating on your logo. These processes make an image, pattern or logo stand out, adding an extra layer of depth. Here are 6 companies that use these add-ons to excite your senses visually and physically by bringing in different textures.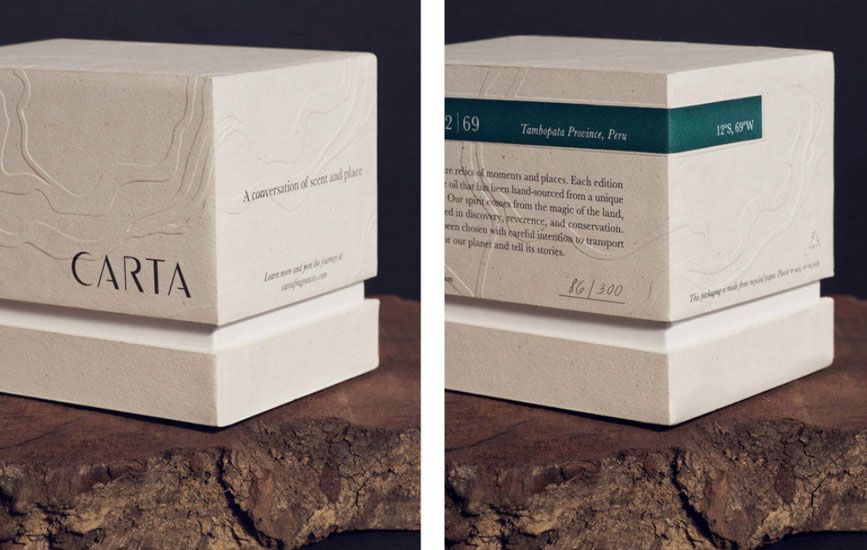 Carta Fragrances opted to go for an embossed pattern on their shoulder and neck rigid box. Embossing is the process of creating a raised pattern on paper using two dies, one for creating the raised effect and one for subsequently creating a recessed effect. This not only gives the box a different texture but also symbolizes the perfume experience rooted in unique locations on Earth and their ecologies. The patterns, colors, and textures used are inspired by the Amazonian Basin's landscape and represent the turns of a snake in the Tambopata River. Owing to their value to incorporate nature, the box is made of recycled paper.
Starbucks' Taiwan segment collaborated with Ai Ai Illum Lab to celebrate Earth Day by designing custom packaged candles. The idea was to showcase simplicity and elegance by using the color white and using embossing and debossing to create text. Debossing is the opposite of embossing and creates a sunken effect using two dies, as seen in embossing.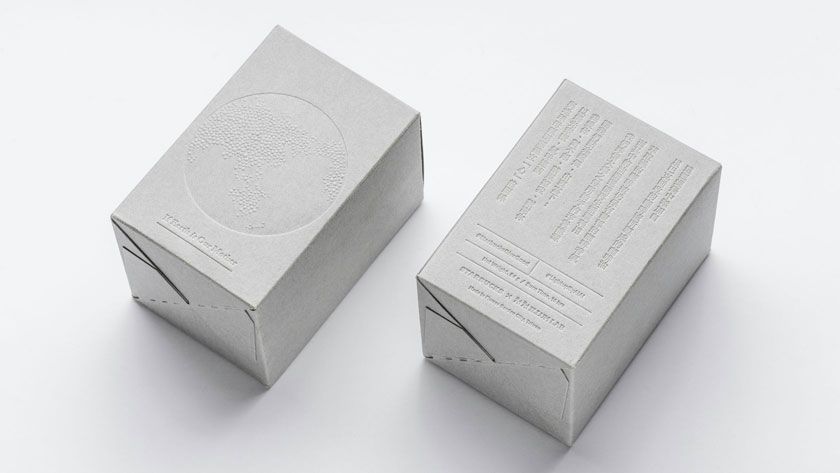 They used folding carton boxes which fit the candles perfectly and prevent them from moving around during transportation from manufacturing to the store. Adding to the organic nature of the candles which were made of spent coffee grounds, the packaging was made of recycled paper.
Abe & Sara's packaging creates its own personality that matches their sunglasses. They incorporate bright colors which portray a fun and playful brand. They also use gold foil stamping which makes for a keepsake-worthy box. Foil stamping is the process of using heat and pressure to essential stamp a layer of foil film to your box material.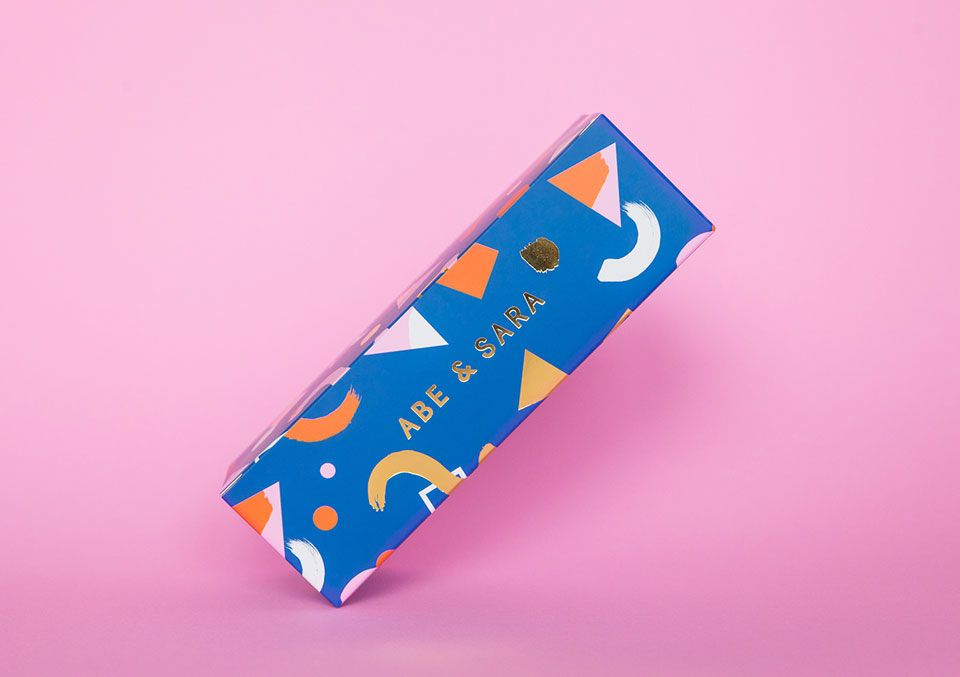 Foil stamping can also be done using other colors such as silver or rose gold foil. This gives your packaging a similar shine as with gold foil and allows you to create a variety of designs.
Jaybird uses spot UV on their packaging designs to bring in a sense of upscale packaging. Spot UV is the process of applying UV Coating to a specific part of the design to create an added layer of depth and sheen. It is often used on dark-colored surfaces in order to intensify the sheen.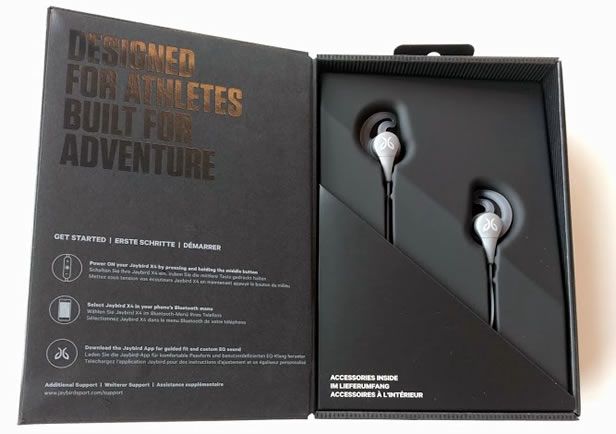 Jaybird's choice of black for their box not only aligns with sleek design electronics but also elicits feelings of elegance, luxury, and power. The use of spot UV on the product tagline ensures it stands out and catches the customer's eye.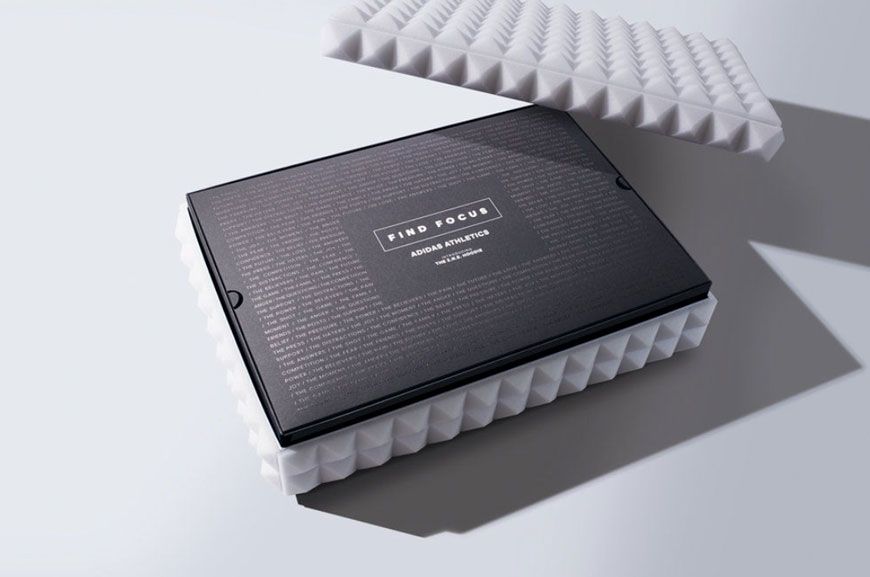 Adidas created a special edition premium packaging box for their find focus initiative. The box design was to reflect cutting out distractions and being in the zone. The design used foam panels shapes into pyramids, which are commonly associated with sound-proofing. The outer foam panel was supported with an inner paper box that held all the products. This gave the entire packaging a new look and effect.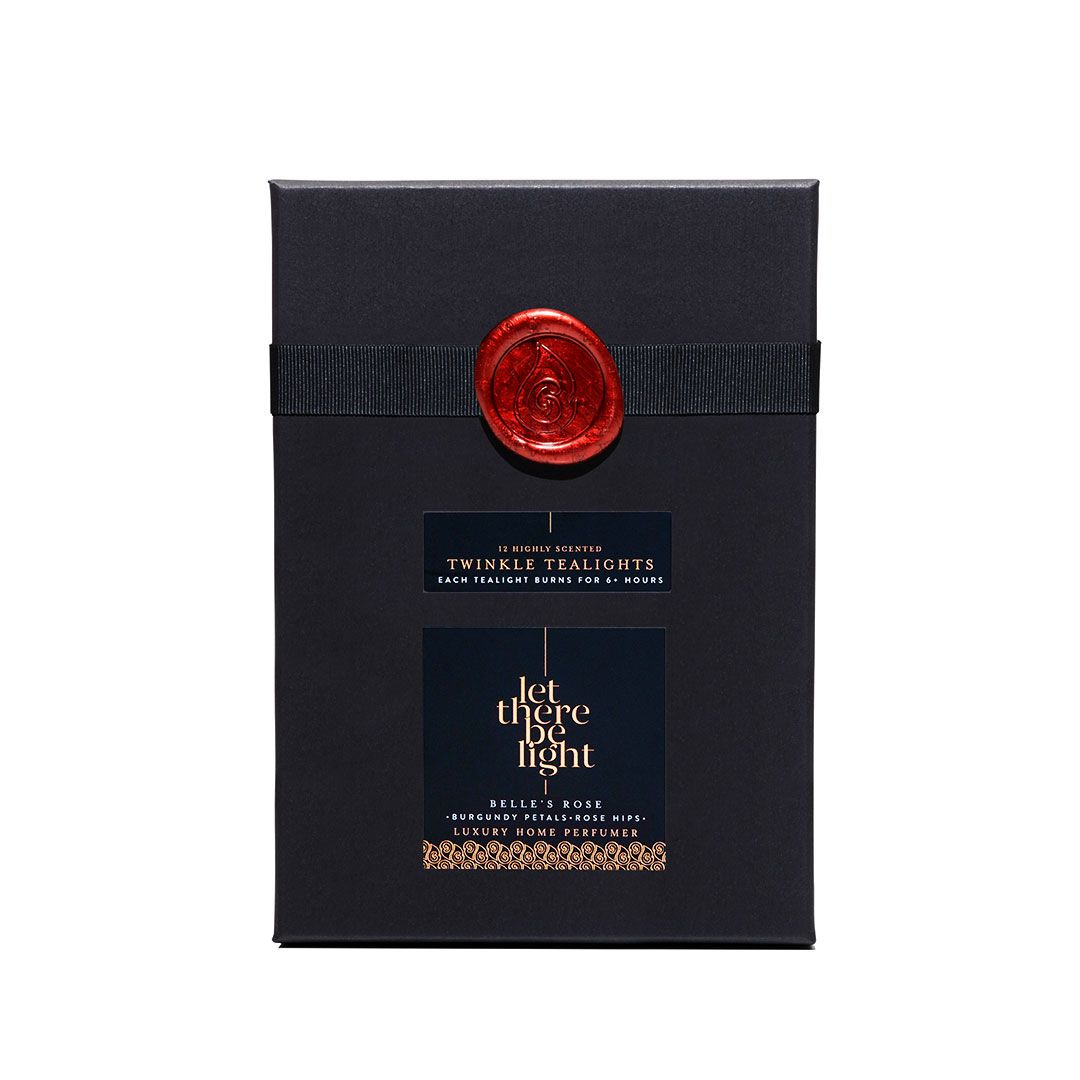 Let there be light's candles use wax stamps to give the packaging an added texture. The wax stamps also have another creative purpose. The color of the stamp signifies the flavor of the candle. It also shows the customers that the company is willing to put in the effort to use the stamps by hand to create a unique unboxing experience for them.
--
Packaging enhancements can really boost your packaging designs and take it from great to really great! If you have the budget and are willing to experiment and try out new designs, considering these add-ons is a must.
Check out some of our other weekly favorite blog posts: