For a luxury look and feel of your packaging, rigid boxes are your best choice. These paper-based boxes offer rigidity, protection, and an upscale feel to your products. Whether you are packaging electronics, jewelry, or even heavy items, rigid boxes are your best bet. Additionally, you can customize them to your liking right - from printing on the inside and the outside of the box to going for enhancements such as embossing your logo, using foil stamped designs and more!
What are rigid boxes?
Rigid boxes, also called gift boxes or rigid setup boxes, are made primarily of sturdy and thick cardboard. These boxes are typically rigid in nature and come pre-assembled so that they cannot be flattened. However, they can also be made so that they are collapsible, making them easy to store and transport.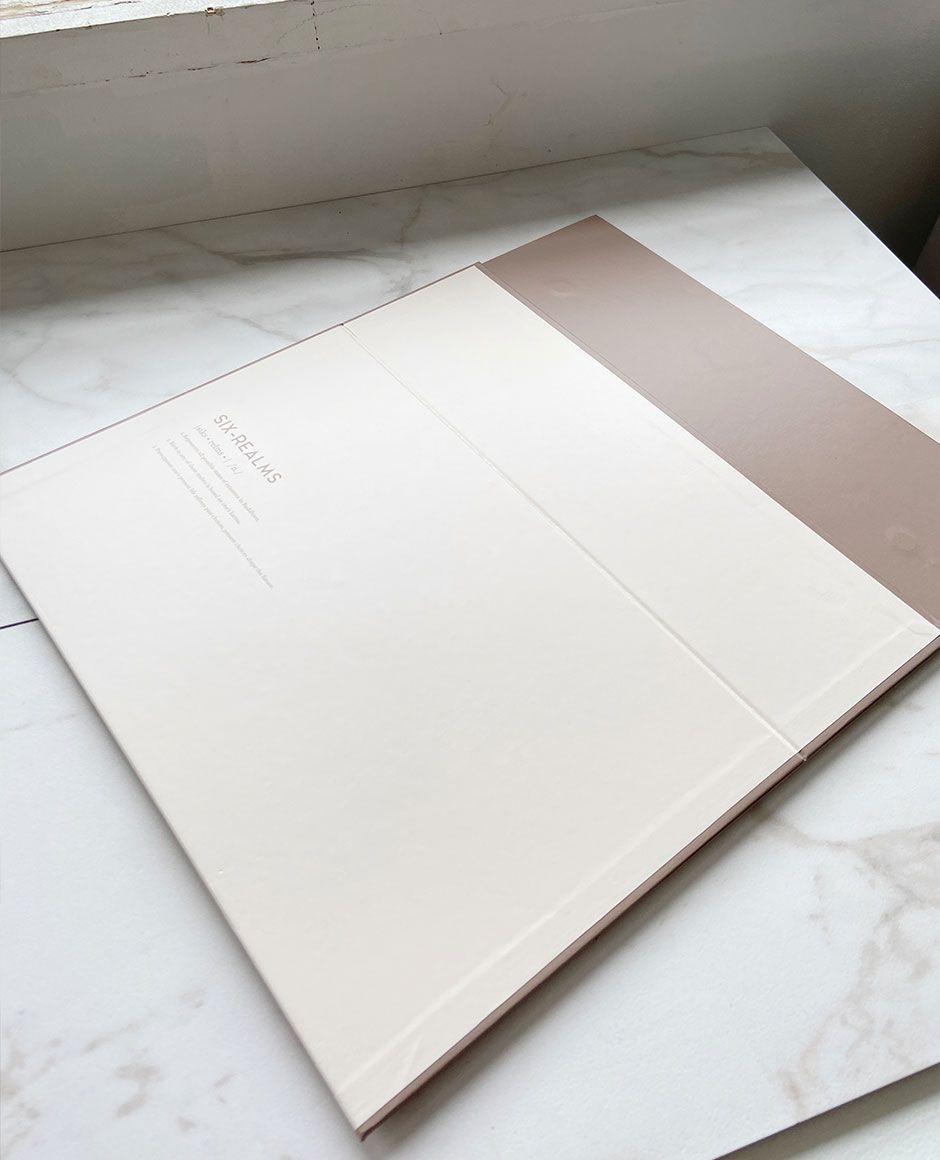 These boxes are a great alternative to plastic packaging. Our rigid boxes are made of post-consumer content, making them 100% recyclable. Opt out of the use of lamination and these boxes end up becoming biodegradable as well.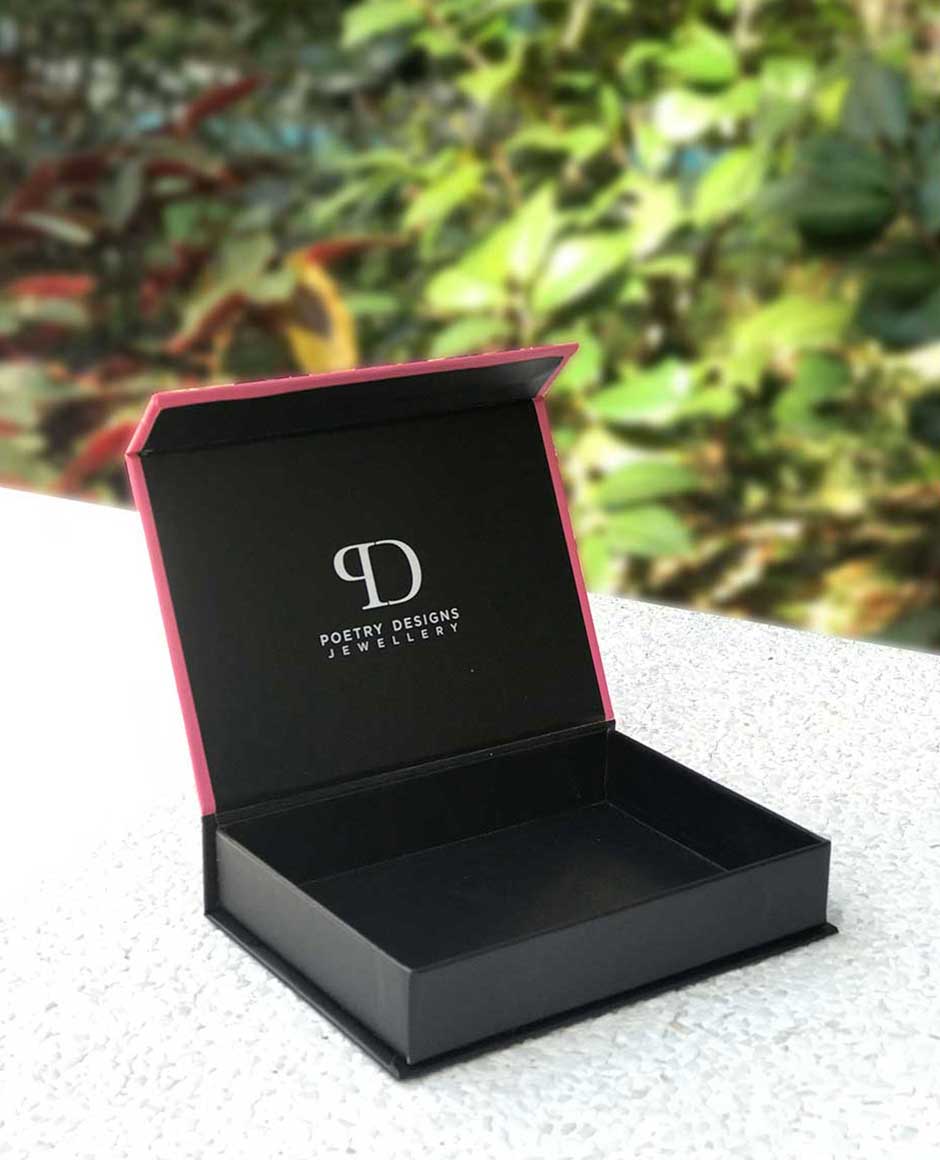 Types of Rigid Boxes
Rigid boxes can be made in several different ways to suit the products you need to package. The most common type is a rigid box with a separate lid and base. Others include shoulder and neck rigid boxes, magnetic rigid boxes, or foldable rigid boxes. Depending on the box you choose and the products you need to package, you can also use custom designed inserts to hold your products in place inside your rigid box.

Make sure to account for functionality, effort your team wants to put into packaging, along with costs and budgets. Rigid boxes are more premium than a standard mailer box or folding carton box, so do keep this in mind when you are planning your budget for packaging.
If you'd like the premium and rigid feel of a box, but want to save on cost, you can for a foldable rigid box. These aren't as rigid as a standard rigid box, but are sturdy and can shipped to you flat, which is cheaper for shipping. Keep in mind that this would require you to assemble the boxes during packaging. Here's a quick video on how you can assemble your foldable rigid box.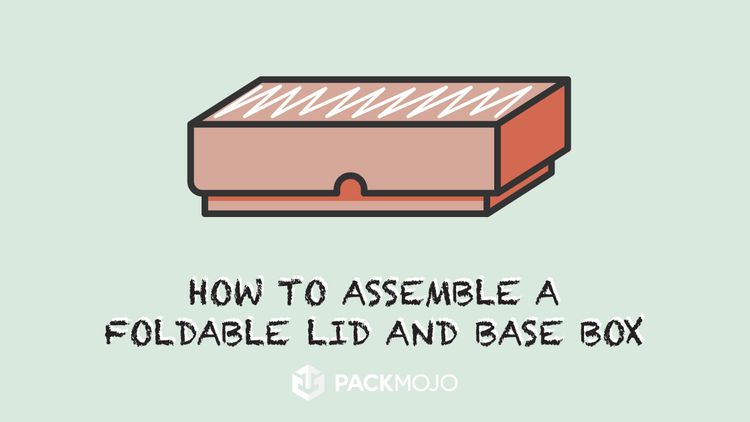 Rigid box design
A well thought out and designed rigid box can enhance your customers' unboxing experience and put your brand top of mind. It also makes it more likely that they will share photos of your packaging if they find it appealing, thereby increasing your brand awareness online. In fact, according to Dotcom distribution, 61% of consumers say that they would repeat a purchase of a luxury product if it came in premium packaging.
If for you, this means developing your existing rigid box designs or starting from scratch, fret not! We have compiled a list of ideas that could be included in your packaging design and get your creative juices flowing.
1 - Rigid box with inserts
Custom box inserts are a great way to secure your product in place while also ensuring your customers are able to see all the products the way you intend when they open the box. In order to give your packaging that extra luxurious touch, consider printing on the insert itself.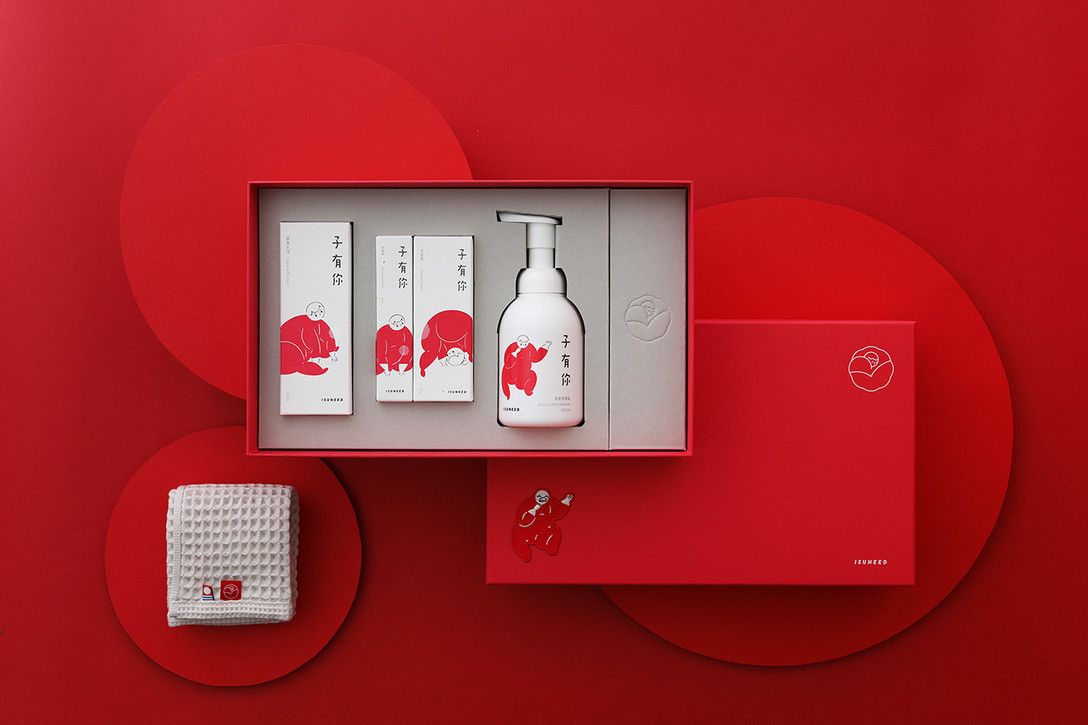 As seen above, you can deboss your logo onto the insert to give it that extra touch of branding. This also allows you to display the packaging in stores so customers can not only see the products but also the branding material.
Rigid boxes with a separate base and lid are the commonly seen ones and are very easy to work with. You can printing on the lid and base in contrasting brand colors and enhance it further with foil stamping, spot UV and even custom stickers.
2 - Magnetic rigid boxes with additional closures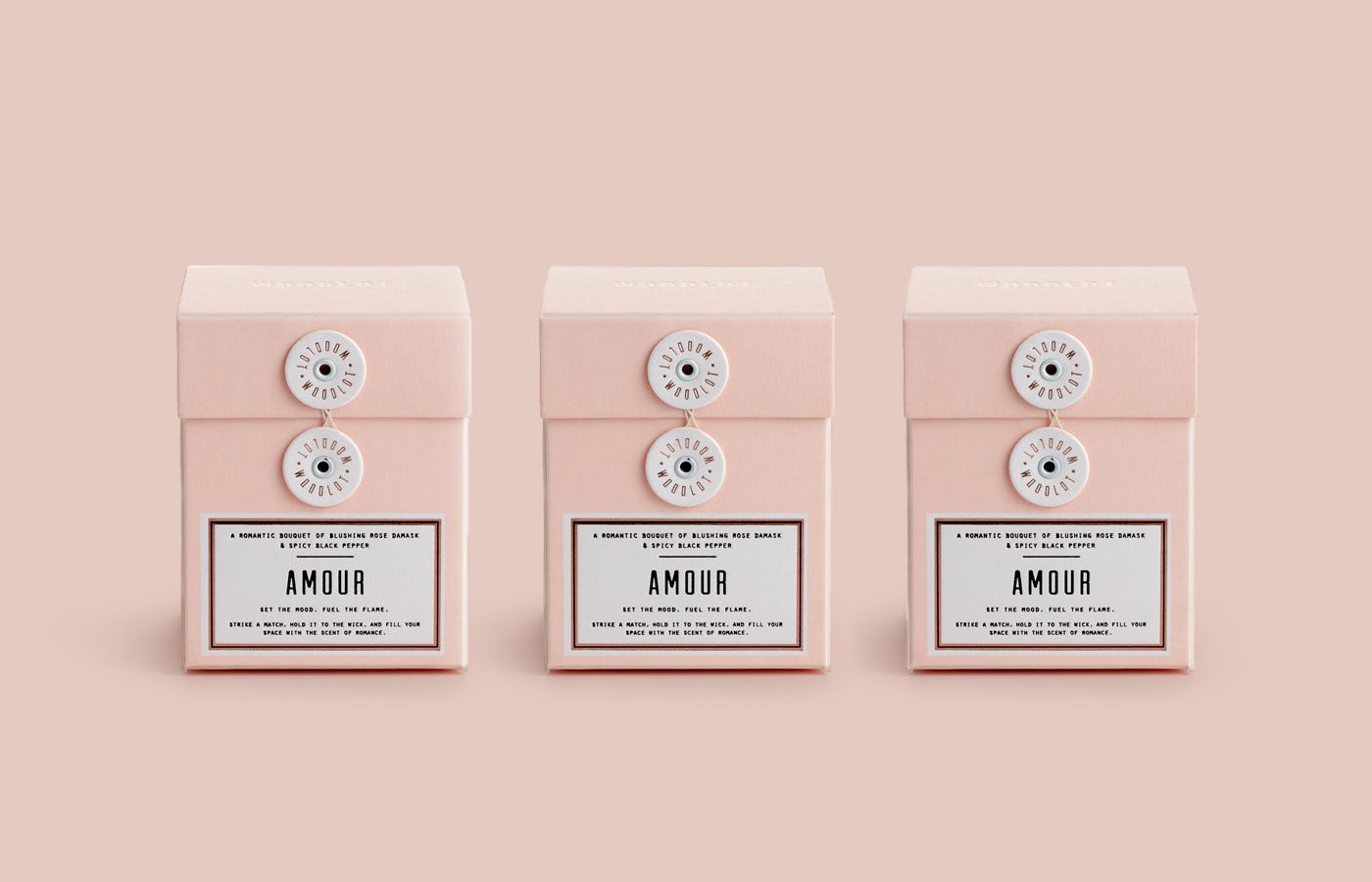 Magnetic rigid boxes ensure your products are safely enclosed in the box during shipping. Amour Candle Company creatively gave their magnetic rigid boxes an extra layer of protection. They included a thread and button closure system. Additionally, this adds to the appeal of the packaging and the brand. In turn the customers are not only attracted to the look of the box but also look forward to unboxing the product given that there is more to do than simply popping open the box.
3 - Not your standard cubes and cuboids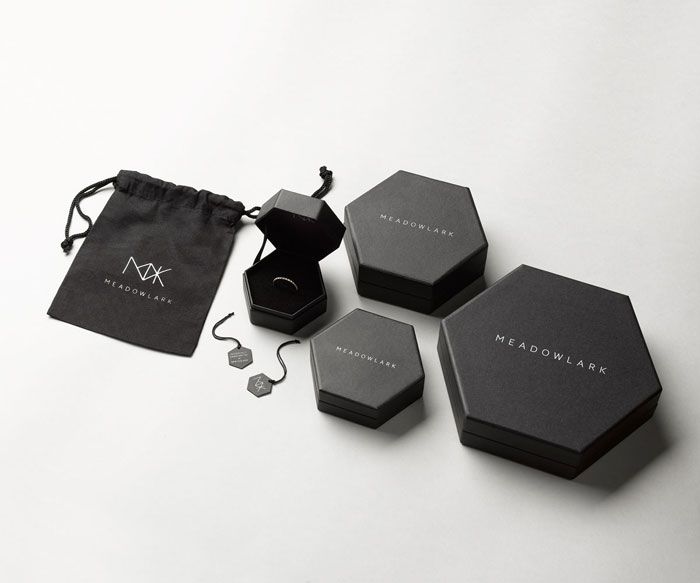 When we think rigid boxes, we think square or rectangular boxes. While these boxes are most commonly seen, one way to stand out from your competition is using other designs and shapes. Meadowlark Jewellery uses hexagonal boxes with foam inserts to package their rings and necklaces. Since paper is slightly more malleable than other materials, it is easier to make boxes in different geometric shapes.
4 - Stackable rigid box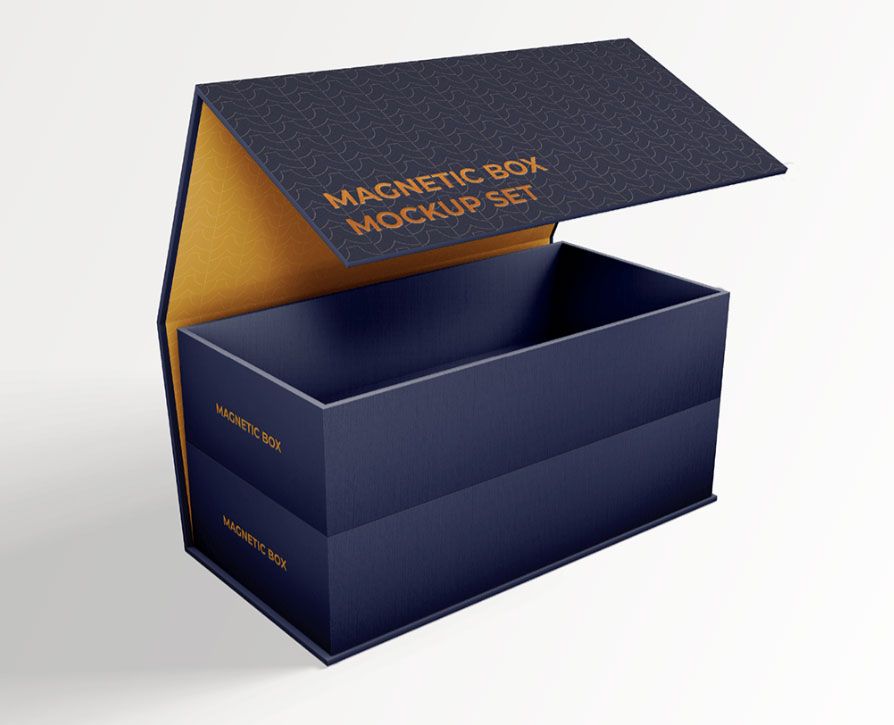 If you have multiple products to package or have two parts to the same product, consider going for stackable rigid boxes with a magnetic lid. This type of box allows you to segregate your products into two groups and package them in two stackable trays. The magnetic lid attached to the bottom tray holds the entire structure in place. It is advised that when shipping the product, it would be ideal to package the package this premium box in a shipping carton or corrugated mailer box to ensure it doesn't come loose or the top tray doesn't come apart during transport.
5 - Rigid box with window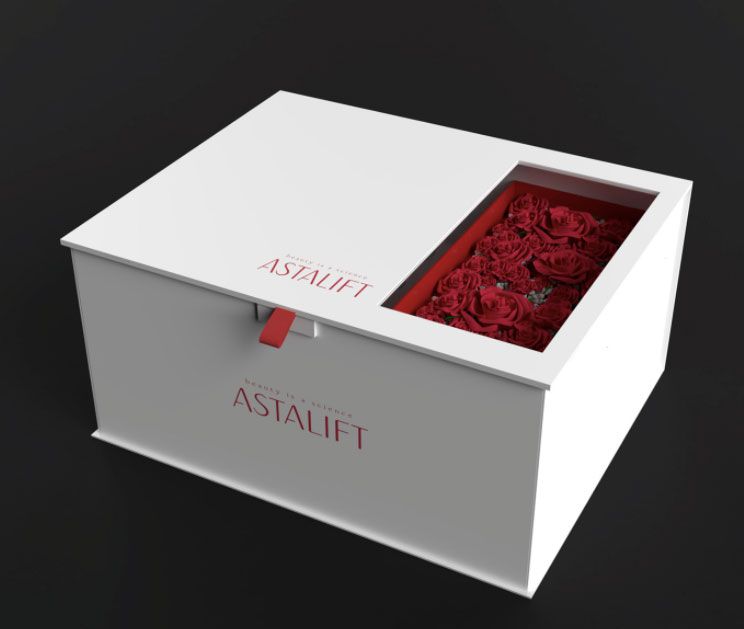 The window on the lid of the rigid box gives customers a sneak peek into the products packaged inside. In the case of Astalift, they use the side of the box where the window aligns to add in some roses to reflect their brand color. The ribbon allows customers to easily open the box given the magnetic lid. Windows can also be used to view the type of product in case you offer different varieties of the same product. This way, it can be easily displayed on store shelves and retail counters for customers to view.
--
With these new ideas, you can now develop your existing rigid box packaging or start working on new designs from scratch. Still need some help with designing your packaging? With our artwork services, you can materialise your vision onto your packaging in no time!
Ready to place an order for your brand new packaging? Drop an enquiry for a rigid box quote here.