What is Offset Printing?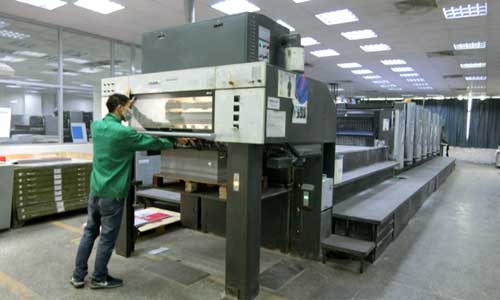 Offset printing, also called lithography or offset-litho, is a printing process where ink is transferred from a metal plate to a rubber sheet, which is then rolled onto the substrate paper. If you are using the CMYK color system, you would need 4 plates, one for each of the CMYK colors. Offset printing can also work with PMS colors and combinations. Offset printing is commonly used to print in bulk and yields the highest quality print in terms of color, sharpness, and crispness.
For a comparison of the different types of printers, check out this blog post on Offset Printing vs. Digital Printing vs. Flexography.